A suspected cluster of mini tornadoes have torn through parts of Wales and the Midlands.
Winds of up to 94mph were recorded in parts of Wales on Thursday afternoon.
Thomas Scarrott, director of the Clarach Bay Holiday Village near Aberystwyth, said between 15 – 20 caravans had been destroyed as he tweeted dramatic images of the aftermath.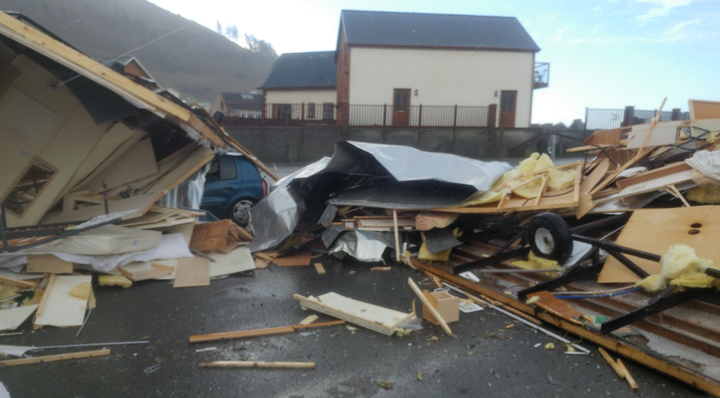 He said: "This is not a joke. Just had a tornado hit Clarach! Major damage. No one hurt. It seemed to be heading towards Bow Street.
"Absolute carnage. Emergency services on scene. Everyone is safe though."
BBC Weather says the high winds were brought in by a squally cold front and they are expected to clear in the east through the course of the afternoon.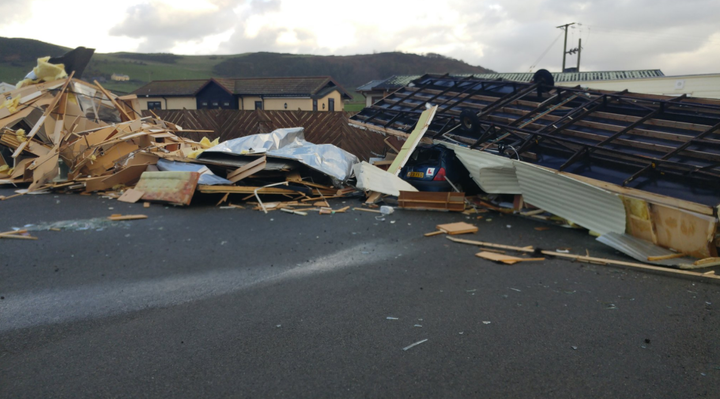 It added a brief but intense period of rain and further squally winds are expected before clearing into the North Sea this evening.
The Met Office has issued a yellow severe weather warning of very strong winds moving eastwards across the UK.
The Mid and West Wales Fire and Rescue force said it had attended 25 weather-related incidents due to strong winds, including felled trees and power lines.
Aberystwyth Lifeboat tweeted: "Did you feel that gust of wind? It registered 82knts on our weather page, hurricane force!!"
Gusts of 84mph were recorded in Shawbury, Shropshire.
Popular in the Community