HuffPost may receive a share from purchases made via links on this page. Prices and availability subject to change.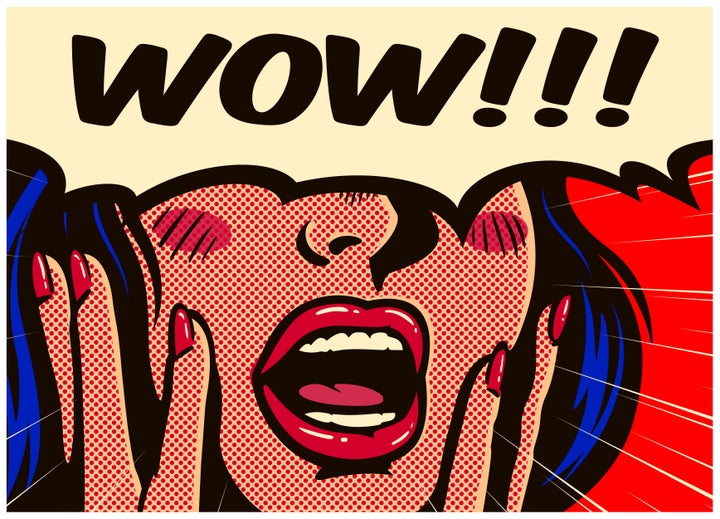 You're reading How To Get Off, our series celebrating bodies, pleasure and fantasy.
In an effort to spice things up, my husband accidentally gave me the best and worst present ever: the Bed Geek Hand Held Wand Massager. This toy is so efficient, I have since gifted it to all of my best female friends, too.
I don't know about you, but back in my early twenties, I simply had no clue how to pleasure myself. There were no YouTube tutorials and any search for a 'vaginal how-to' would immediately lead you down an internet rabbit hole of things you could never unsee. Nobody even talked about female masturbation. We chatted incessantly about boyfriends and hook-ups, but never about flicking the bean. It simply didn't occur to me I could enjoy sex by myself!
Due to a lack of masturbatory education, I wrongly assumed sex couldn't be a solo pursuit. That is, until my husband gifted me the massager of my dreams.
I'm a 'yes' woman. My partner and I have never been afraid to experiment in the bedroom. We've played around with the occasional sex toy here and there, but the Bed Geek Wand Massager has taken our bedroom game to another level.
What's so great about it, you say? Dildos have always been a bit crass in my opinion, and the older magic wands I've come across are overly bulky and many not even cordless (imagine). I actually had an ex-roommate receive one of them as a gift, which she mistakenly thought was a head massager. Not sexy at all.
However, the Bed Geek Wand Massager is small, compact, and made with medical grade silicone finish. And despite its size, it certainly does the trick.
With its range of different vibration frequencies, you don't need to awkwardly roam about to find 'just the right spot' because this Wand Massager hits all of them. Always. Heck – it even taught both me and my husband a few new tricks in the bedroom.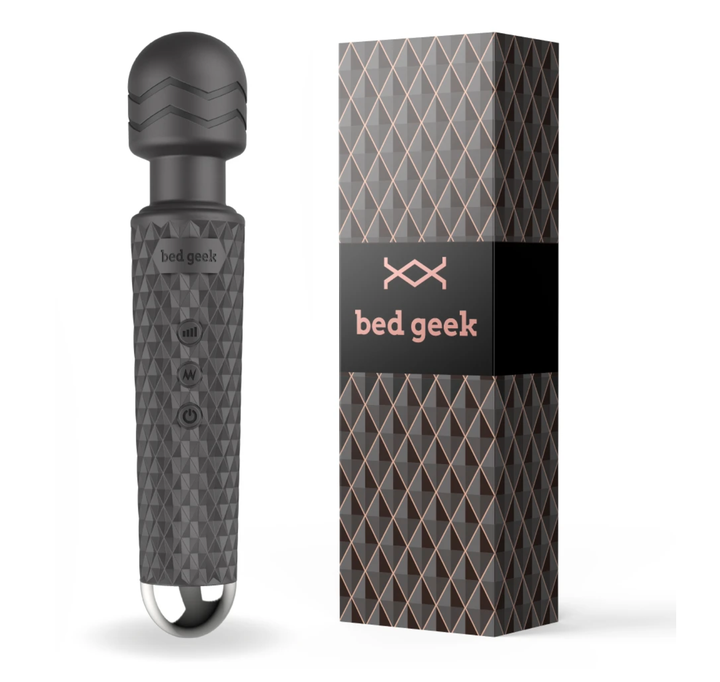 My Bed Geek now lives in my bedside drawer. As I've grown older and busier, I've learned to appreciate the value of showing myself some love whenever I so damn please. I never thought I could be my own favourite sexual partner; and that I could do it in sweats, with no makeup, and without worrying about my weird facial expressions, too. At the very least, it helps me sleep better at night. At best, this little toy has given me a new kind of sexual liberation, one that relies on no-one else but myself. And I must say – that certainly feels good.
I'm writing this with my husband right beside me. He still has mixed feelings about his gift of all gifts, but I'm glad to be with someone secure enough to let me fly solo (sometimes).
These days, whenever my girlfriends and I get together and dish about each other's sex lives, I just wait for the right moment to wax lyrical about my favourite vibrating companion in conversation.
Single and unhappy about the prospects on Tinder? Tired of receiving the same unsolicited dick pics? Long distance relationship? I simply click 'add to basket', and rest well knowing I've helped another friend discover they can be their own favourite sexual partner too.

How To Get Off is our answer to Valentine's Day, celebrating bodies, pleasure and fantasy – whatever your relationship status. We'll be exploring what really gets us off in 2020, looking at sexual awakenings, toys and erotica, and real-life experience.