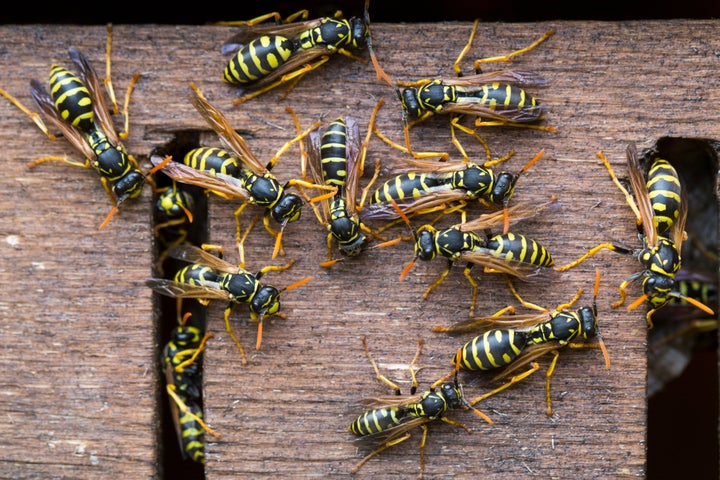 Wasps could soon be allowed to swarm unchallenged as supplies of a leading nest killer run perilously low due to unprecedented demand.
German chemical giant Bayer confirmed supplies of Ficam D – a powdered insecticide used by professional pest controllers to treat an estimated 95% of wasp nests in Britain – have run out.
The company told HuffPost UK that "unprecedented... never-before-seen demand" led to the shortage as wasps enjoy a "bumper year" following months of hot weather.
Bob Guy, of Pest Control Direct, said his firm had received a month's worth of Ficam D orders in a single day this week, in what he described as "an exceptional year for wasps."
Supplies of Ficam D, which enables treatment without agitating nests, are only expected to be replenished in the UK by the end of September.
Experts warned that the situation could lead to nests growing to the size of beach balls as the insects become increasingly desperate to sustain themselves.
Natalie Bungay, of the British Pest Controller's Association (BCPA), said that wasps were ready to "attack" those who go near them while nests balloon to as large as 30cm in diameter.
"Nests can get as large as 5,000 workers and can become the size of a beach ball," Bungay, the association's technical officer, said. "I'm predicting we are going to see some very large nests this year."
"Stings are the main nuisance from nests. We know stings can cause anaphylactic shock in some people – one sting can kill you," Bungay added.
"It is also the case that the more people are stung the more sensitive they can become."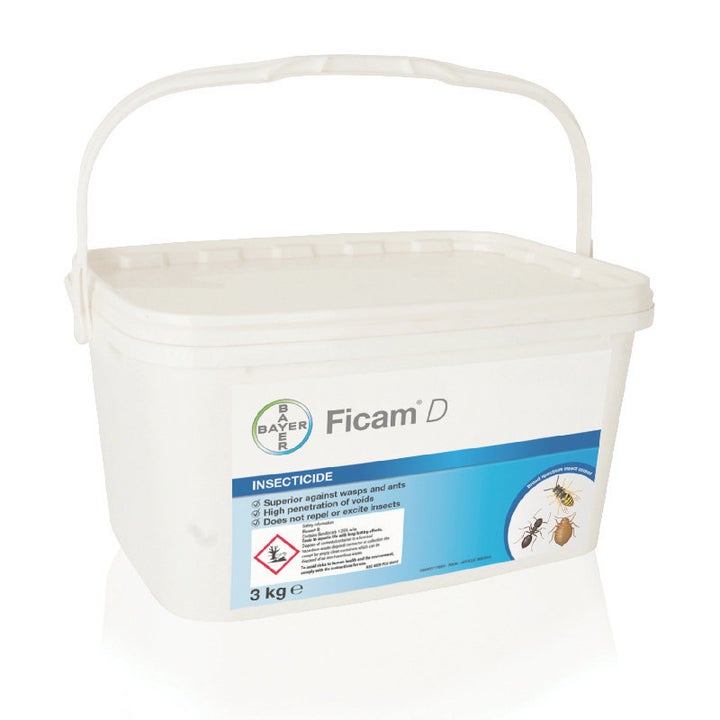 Bungay said that late August often sees wasp queens begin hibernation, which can leave adult worker wasps without direction. Wasps also become increasingly competitive for food as younger wasps grow into adults, their secretions become less nutritious to the elders.
Bob Guy, of Pest Control Direct, said the product is popular among professionals because it does not "excite" wasps during the treatment process, and other products can cause more disruption.
He added: "We normally serve domestic customers but recently we've seen huge interest from the trade.
"We can see that our suppliers have not been receiving stock from the manufacturer." Some nests could now go untreated, he said.
Dr Julian Little, of Bayer's UK crop division, said supplies of the particular type of insecticide were low across Europe and that it was working hard to find an alternative source.
Last week, the BCPA said controllers were destroying up to 12 nests a day. Technical officer Kevin Higgins confirmed wasp numbers were now "rising significantly, exceeding initial expectations" which means people have a greater chance of being stung.