The only home Nicolas Burns knew for the first 13 months of his life was a series of Premier Inn hotel rooms around Bristol. His dad, Luke, would sleep on the floor at the foot of the bed, so that Nicolas, who is disabled, could be in the same bed as mum, Olga. Older sisters Lolita, 12, and Alina, 11 slept just across the room.
Living in one hotel room without a fridge or cooking facilities, forced to wash clothes by hand, your children unable to attend school, sounds tough going for three weeks. For the Burns family, the nightmare lasted for three years.
It started when the family's privately rented flat flooded in April 2014, and the Burns were forced into temporary accommodation following an emergency eviction. What they imagined would be a solution for a week at most, ended up being their reality until June 2017 – the family living off takeaways and shop-bought sandwiches and snacks, and packing the children's clothes and toys into plastic carrier bags sometimes three or four times a week when they were moved onto another hotel.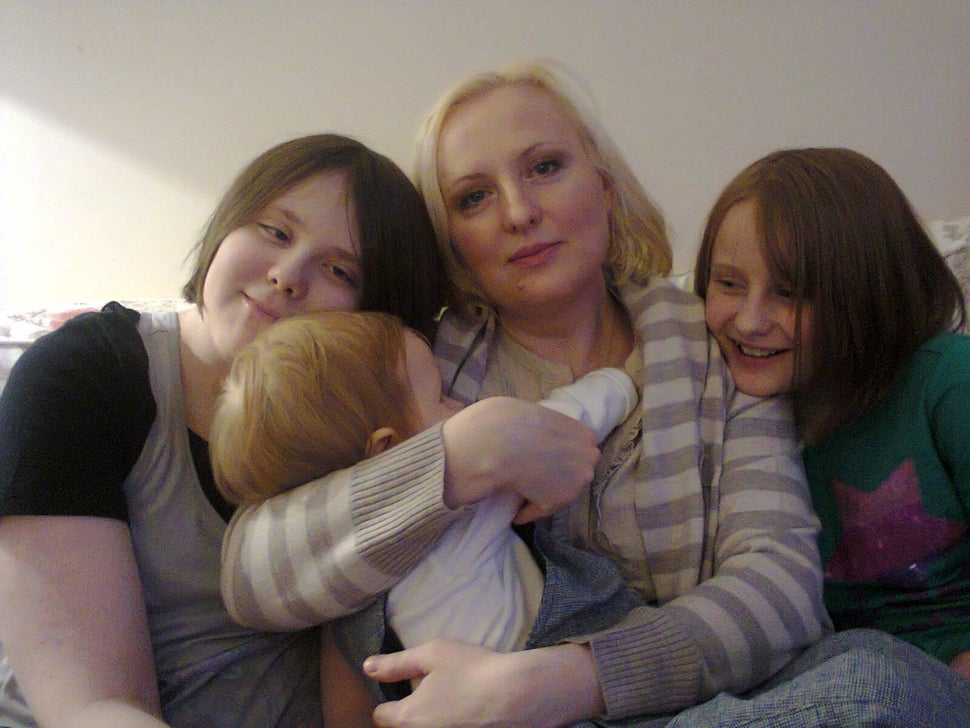 With no option to return to the flat they'd been flooded out of and a delay in getting their deposit back, the family found themselves stranded: they just didn't have savings to put down a deposit elsewhere – around £2000 for tenancy fees, reference checks, a six-week advance and removal costs even on the cheapest flat.
Then Bristol City Council declared the family 'intentionally homeless' - a move deemed illegal by the social care ombudsman this month - which meant the council weren't obliged to provide housing support.
As a result, the Burns weren't allowed to visit food banks and were stopped from collecting food vouchers. For Lolita and Alina, school became impossible because the family never lived in one location long enough, forced to move by increased room rates, or complaints from other guests or hotel management who'd had enough. The council has now issued an apology; for Luke, it is too little, too late.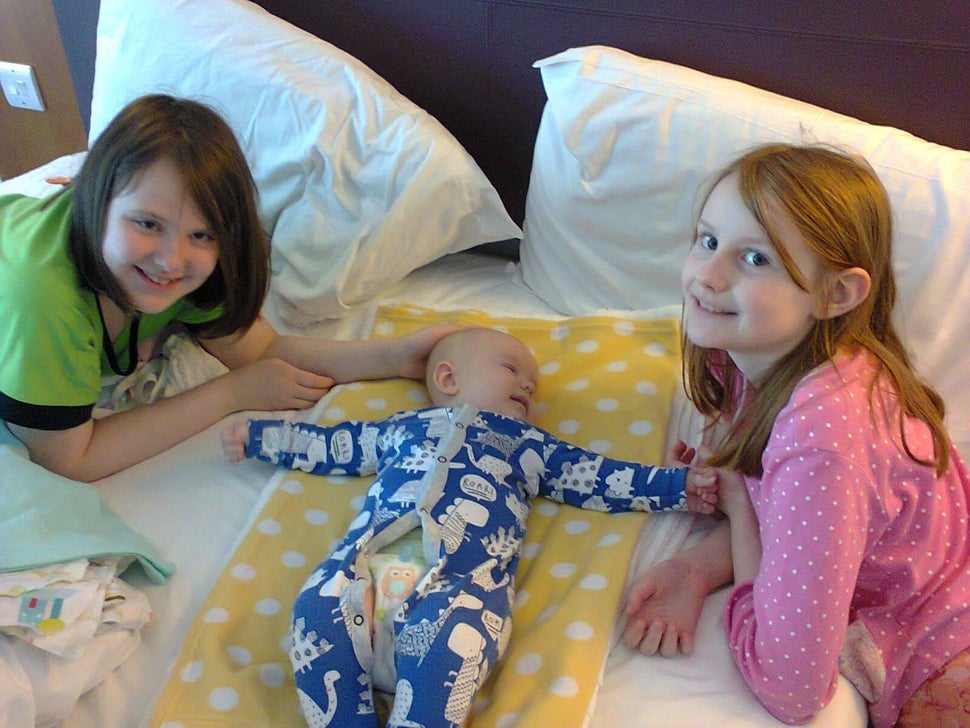 "If we failed to provide a roof over the heads of our children, they would be taken away from us. We were on edge and stressed about what would happen the next day," explains Luke.
With no fixed address to give employers, he was unable to secure a job despite regularly attending interviews. That left the family surviving on benefit payments and wire transfers from Olga's family in Russia – now in "terrible" debt.
"We had occasions when we were out on the street until midnight with our children, waiting for money to be paid into our accounts before we could check in," says Luke.
Until the council declared the family 'intentionally homeless' in December 2014 and then stopped contact with them from January, they had been receiving council payments of £300 every two weeks. Even so, with hotel bills of approximately £500 a week, the debts were racking up – and preventing the family from saving a deposit for a new rental.
Cash from relatives abroad was the only thing that helped the family survive the hotel bills, which totalled £88,000 over the years. "The main priority was paying for the hotel, if there was money left we could buy some food for the children," says Luke."If we were even more fortunate, we had a bit of money for us to eat."
"Obviously it has affected my kids, we tried our best to shield them...'"
The family tried to stay in more family-friendly locations outside the city centre, but still found themselves dealing with other guests – particularly stag and hen parties. "We didn't feel safe," Luke says. Drunk guests would wake them by banging on their door, fighting in the corridors and vomiting on the carpet. "Obviously it has affected my kids, we tried our best to shield them from it all."
During the early days with their newborn son Nicolas - who was diagnosed blind at three months old - people pushed notes put under their door telling the family to be quiet. Hotel staff and guests also regularly phoned the police and social services, who would then visit Luke and Olga.
But, Luke explains, the authorities already knew the circumstances in which they were living. "My son's consultant at the eye hospital was sending letters to us addressed at the Premier Inn," he says.
The Burns say they were not the only family living in hotels, spending Christmases, birthdays, and other life milestones within cramped four walls. "We weren't the only ones. We watched one family as they were kicked out by the police because they couldn't afford to pay for the night," says Luke.
In Camden, north London, single mother Naomi* became homeless after the breakdown of her relationship and has lived in a single hostel room with her three children for the last few years. The kids were all under 18 months old when she first moved in, and Naomi's life was spent on the bed, the only place she could sit to feed the children and change them.
The rest of the room contains a double wardrobe, single wardrobe, chest of drawers, cooker, fridge freezer, and a table and chairs. And a buggy, which Naomi is not allowed to keep in the hallway.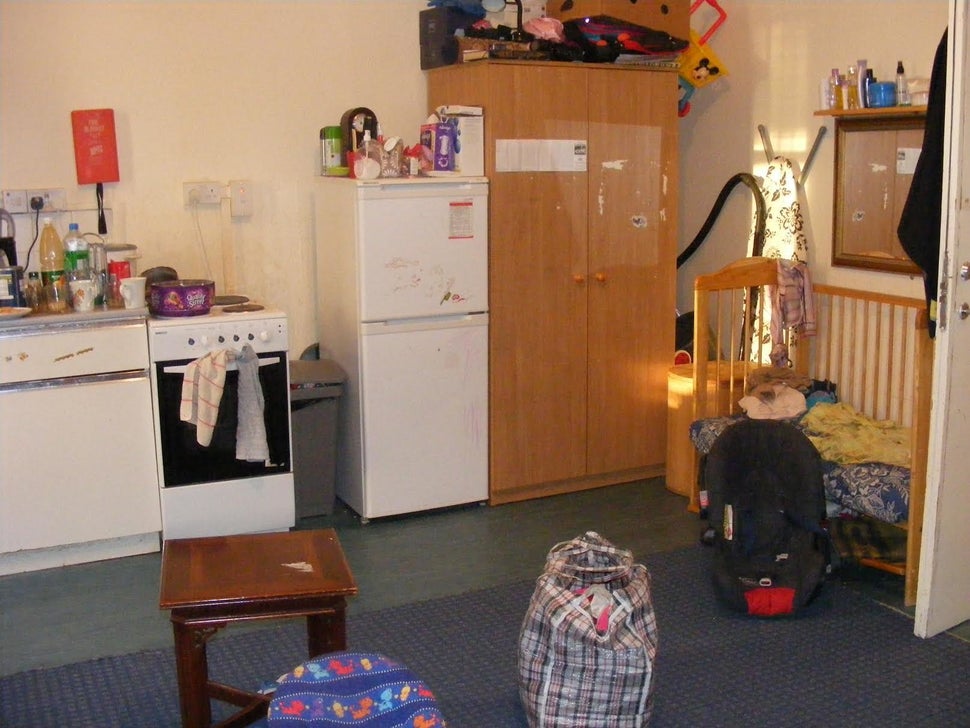 She spent the whole time rescuing one child after another from danger as they climbed, jumped and ran around, Naomi says. "One of the twins broke the glass in the cooker while making a game out of opening the door and letting it slam shut." If she wants to go to the bathroom, down the hallway, she has to leave the children alone or take them with her.
Vicky Fox, director at Doorstep Homeless Families Project, says: "This is the situation people find themselves in, with insufficient social housing, insufficient income and private accommodation too expensive, they are either stuck, or face starting all over again, alone in another area and still without the security of a permanent home that is so essential for families and children to provide consistency and stability in their lives."
Naomi is currently bidding for permanent social housing but, with insufficient points to put her near the top of the bidding list, has been unsuccessful. An offer of alternative temporary accommodation was withdrawn when it became clear she would not have been able to afford it – rent was £540 per week, but the Universal Credit cap permits a total maximum income of £500 to cover rent, food, utilities and all expenses.
In Bristol, the Burns family have finally secured a three bedroom council house, after the council accepted their housing application. The ombudsman also said the council needed to pay £8400 in compensation for the delay in processing his claim, and £600 for the time, trouble, frustration and distress caused.
Councillor Paul Smith, cabinet member for homes and communities, and Councillor Helen Godwin, cabinet member for women, children and families, said: "We would like to apologise for any hurt caused to the family and for any failures that led to them living in unsuitable conditions for such a long time.
"While we recognise that the situation was unacceptable for a family with young children, we do believe that we tried to do our best for the family on a number of occasions. This includes making discretionary housing payments available on two occasions, to help the family find private rented sector accommodation.
"We recognise however that on this occasion we did not live up to our usual high standards. This has been a particularly unusual case due to length of time since the application and difficulties in being able to make meaningful contact."
*Names changed to protect identities when requested.
If anyone identifies with this situation you can contact Shelter's emergency expert housing advisers online, by telephone or in person. Call 0808 274 1202 for assistance or go online to their website.
Related