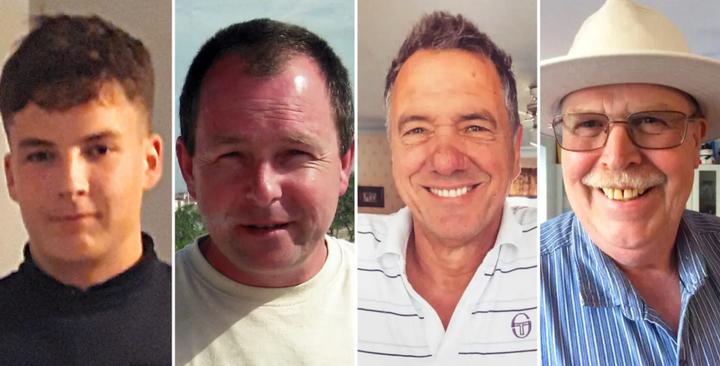 Tributes were paid by the families of Luke Wheaton, 16, of Bradley Stoke; Ray White, 57, of Portishead; Brian Vickery, 63, of Clevedon; and Mike James, 64, of Bath.
Wheaton's parents said he was "the most gorgeous, loving, happy, talented, perfect son" and who had "everything to look forward to in life".
"Luke knows how much he is loved and will be dearly missed by everyone. We just wish we could bring him back. Always in our hearts and thoughts – life will never be the same again," they said.
White was described as a "wonderful" son, brother and father to two sons who "will be deeply missed by all who knew him".
Vickery's family said he "brightened everyone's lives with his cheeky and wicked sense of humour" and said they felt "blessed to have had him in our lives".
James' family also said he "will be missed".
They were killed when a chemical tank exploded at Wessex Water's Bristol water recycling centre on December 3.
The blast happened in a silo that held treated biosolids before they are recycled to land as an organic soil conditioner.
It is thought that James was a contractor working at the site, while Vickery and White were employees of Wessex Water. Wheaton was an apprentice at the firm.
Wessex Water has said it is working with the Health and Safety Executive (HSE) to investigate the cause of the explosion.
The victims' families have asked for privacy.