The murder of PC Keith Palmer could have been prevented if armed officers had been present at the entrance to parliament, a coroner has said.
Chief coroner Mark Lucraft QC told the inquest into the Westminster attack: "It is possible that they would have been able to prevent PC Palmer suffering fatal injuries."
He added that "shortcomings in the security systems" at New Palace Yard meant armed officers were unaware they should have been guarding Carriage Gates at the time he was killed.
The widow of murdered PC Palmer welcomed the coroner's finding, adding that her husband "was left at a vulnerable location with no protection to die".
In his concluding remarks, Lucraft also called for "distressing" pictures of victims of the Westminster attack to be removed from the internet.
He was commenting as he closed the inquest into the deaths of those killed during the Westminster terror attack in March of last year.
Lucraft said that on the day of the attack, some bystanders took photographs of the carnage.
He said: "From some of the CCTV footage it is clear some people took photographs and moving footage.
"Some of that footage was sent to the police to assist with the investigation.
"Sadly, some people, for whatever reason, have put some of that material on the internet. Some of that material is very distressing to the families and I would encourage that it is removed."
He told the Old Bailey that the material is very distressing for families and said: "I would encourage that it is removed."
As Lucraft began to outline his conclusions, he paid tribute to the families saying they had acted with "great dignity throughout this process" and said the portraits of the victims of the Westminster terror attack were "powerful and moving".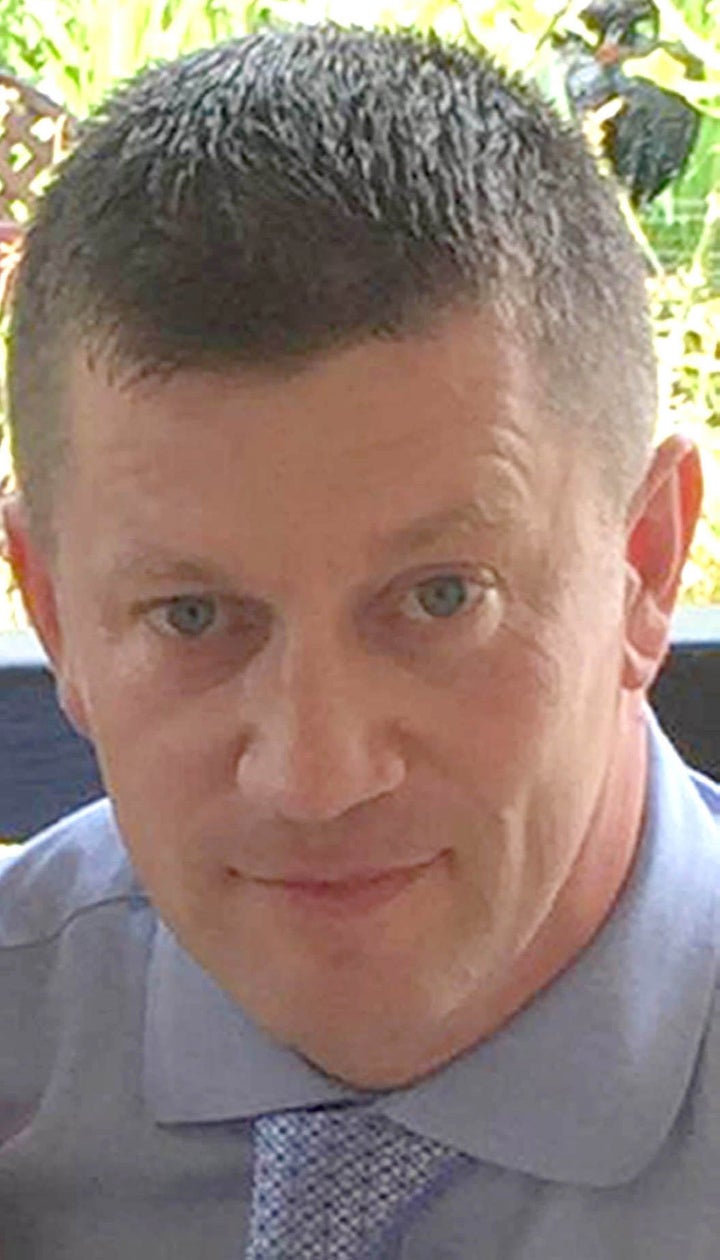 He said that Masood had driven a hired SUV at an average speed of 30 to 32mph with "clear murderous intent" into pedestrians on the bridge, killing four people and seriously injuring 29.
The coroner praised the "quite overwhelming" response from medics at St Thomas' Hospital and members of the public who tried to help in the wake of the carnage.
He said: "I'm sure what they did has been a great comfort to the families who could not be with their loved ones at that time."
Lucraft went on: "Sadly some members of the public chose to photograph and film rather than help."
American tourist Kurt Cochran, 54, "almost certainly" saved the life of his wife Melissa when he pushed her out of the way of terrorist Masood's car, the chief coroner concluded.
"Kurt Cochran's action almost certainly had the effect of saving the life of his wife," he said.
"Had he not taken the action he did she may have died or sustained even more serious injuries than she already sustained."
Melissa spoke out as the inquest reached its close, expressing "love and compassion" to Masood's family.
She said: "I want to express my deepest love and compassion to all of the (victims') families, to all of those who helped in any way that they could after the attack.
"To those who had to relive those events by testifying, I know that was very hard for some people. I also want to express love and compassion for Masood's family.
"From what I understand they didn't share his belief system and this was not something that any of them obviously wanted to happen, they were obviously shocked when it did happen.
"I can only imagine the heartbreak they are feeling knowing that their father or their husband or son committed such atrocities.
"I just know in my heart that love and compassion and kindness wins over."
Continuing to summarise the evidence, the coroner said that the injuries suffered by Leslie Rhodes and Aysha Frade were believed by medics to have been unsurvivable.
Frade's husband and sisters were in court as Lucraft spoke.
Referring to the mother-of-two he said: "As with all the others on the bridge, her full life was tragically cut short."
Moving on to the death of PC Keith Palmer, the coroner said Masood's attack on the officer was "ferocious".
As Masood came through the gate near the Houses of Parliament, the police officer came forward to challenge him.
"It was an extremely brave thing for him to do," the coroner said. "He was fulfilling his job to protect the Palace and those within it.
"It is clear to me that PC Palmer acted bravely, he did not shrink from performing his duty of protecting those in the Palace of Westminster."
The widow of murdered PC Palmer has said he was left to die "with no protection" after the coroner's found his death could have been prevented.
Michelle Palmer said her husband was left "alone, unarmed, guarding an open gate" when he was stabbed by a marauding terrorist armed with two foot-long knives.
She issued a statement saying: "How could Keith have been left alone, unarmed, guarding an open gate at one of the most iconic buildings in the world and one of the country's top terrorist targets?
"He was left at a vulnerable location with no protection to die.
"The fact there were no firearms officers there for nearly an hour is hard to believe.
"I truly believe that if they had been there he would still be here today and Amy wouldn't have lost her daddy.
"What is so disappointing is that the police haven't been very open about their investigation in relation to the security arrangements at the Palace of Westminster.
"They have been very slow to get to the bottom of how this was allowed to happen.
"What makes it even worse is that this lax security had been carrying on for years and it has taken what happened to Keith for things to change."
The inquest's aim was to establish the facts surrounding the attack in which Khalid Masood drove a car through crowds on Westminster Bridge before making his way through a Parliament gate where he stabbed PC Keith Palmer to death.
Four civilians, Andreea Cristea, 31, Leslie Rhodes, 75, Kurt Cochran, 54, and Aysha Frade, 44, died when they were hit by Masood's car on Westminster Bridge.
Masood was shot dead by the then Defence Secretary Michael Fallon's personal bodyguard.