JD Wetherspoon has rolled out vegan burgers in all of its 880 outlets across England, Scotland and Wales after a successful six-month trial in 40 pubs.
Made from a blend of pea, soy and rice protein, chicory root and carrot fibre, The Meatless Farm burger is gluten-free as well as high in protein.
And the chain isn't scrimping on the rest of the burger: it will be served with cos lettuce, tomato and red onion in a vegan sourdough bun. Or, customers can choose to go gourmet with added tomato salsa, rocket and avocado.
It's the pub's first ever fake-meat burger and represents a major UK expansion for The Meatless Farm, a Leeds-based brand, which launched two years ago.
The Meatless Farm already sells its burgers and sausages in Sainsbury's, Morrisons, the Co-op and Booths.
Wetherspoons already offers a vegetarian burger and other vegan meals including a jacket potato, salads, a curry and a chilli – but this is the first burger for customers who are meat and dairy-free.
It isn't the only vegan change the chain has made recently: it has also been working with Heinz to update its baked bean recipe to make it vegan.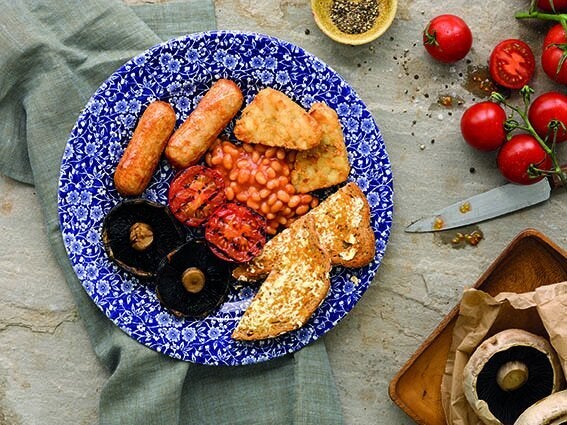 Wetherspoons confirmed it has removed the honey extract from its 'no added sugar' beans, making them vegan.
They will be served in Wetherspoons with the vegan breakfast alongside two Quorn vegan sausages, two hash browns, two tomato halves, two flat mushrooms and a slice of malted brown bloomer with vegan spread.
In another unlikely move for the pub, it recently started selling cherry plum and ginger lemon kombucha – a fermented sweet tea.