Women are sharing photos of themselves wearing clothes they've ben told aren't 'suitable' for their body type with the hashtag #WeWearWhatWeWant.
Whether it's a crop top, denim shorts or a bikini. These ladies are proving that when it comes to fashion, the "rules" are made to be broken.
The trend was started on 23 July, by Simone Mariposa, a 23-year-old plus size model from LA, US.
Mariposa had been inspired by a story she heard from friend Vintage Honey, who had witnessed a woman openly smirking at a plus size woman who was wearing a summer dress
In response Mariposa tweeted: "Every plus size girl has had to bear the terrible brunt of being judged/policed for what we wear and how we wear it.
"Showing skin isn't exclusive to smaller girls. It's okay for a plus size women to let her body breathe in her clothing."
And so #WeWearWhatWeWant was born.
The hashtag took off almost immediately.
Mariposa told Buzzfeed she hopes the hashtag sparks a wider conservation.
"There are countless people out there who still lack that self-love to break their own mental chains of low self-esteem, and women like us can possible help to change that. We can lead by example."
Before You Go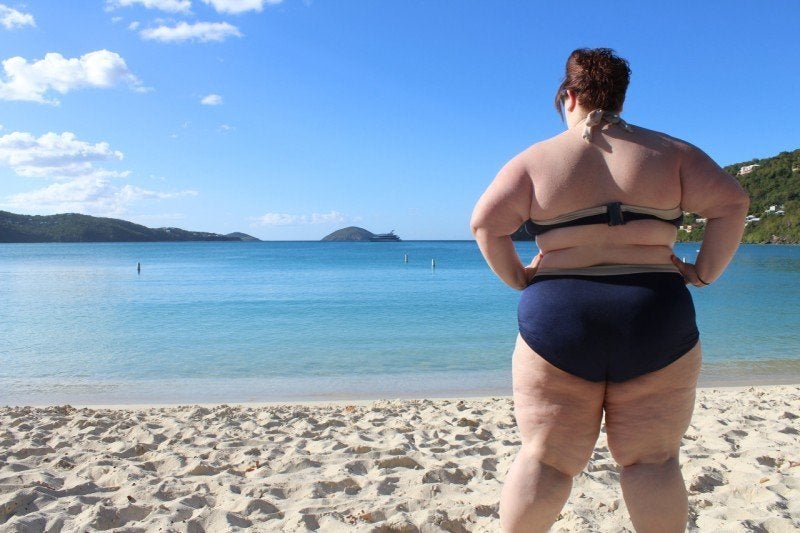 We Exist: Diversity In Plus Size Bodies