This year the Olympic Games will be hosted by Brazil's most famous city - Rio de Janeiro.
As the world's largest sporting event, the Games are a chance for British athletes to compete for gold, but if you want to watch them do it, you're going to have to endure a lot of late nights and coffee...
The UK is four hours ahead of Rio de Janeiro. With many events not finishing in Rio until midnight, diehard fans will have to stay up until 4am UK time to keep up with the live coverage.
246 athletes from 20 sports have been selected to represent Team GB at Rio 2016. That number is expected to rise to around 350 with the final team announcement coming in late July when the rugby sevens squad will be unveiled.
British athletes competing this year include:
A full list of British athletes competing can be found here.
Rio 2016 will be broadcast by the BBC on its television, radio and online platforms.
BBC1 and BBC4 will broadcast full Olympic coverage from 1pm until 4am every day.
BBC2 will broadcast a four-hour replay of the BBC1 coverage from the night before at 9.15am.
BBC Sport website will carry a ten minute highlights package from the night before also.
BBC Radio 5 Live will broadcast live coverage every day from midday until 4am.
Clare Balding will lead the coverage, along with Gabby Logan, Hazel Irvine, Mark Chapman and Jason Mohammad.
In partnership with Discovery Communications, the BBC will be broadcasting the next four Olympics. After Rio, these will be held at Pyeongchang (2018), Tokyo (2020) and Beijing (2022). The venue for the 2024 Games has not yet been decided.
Opening and closing ceremonies
The opening ceremony of Rio 2016 will take place on the evening of Friday 5 August in the Maracana Stadium starting at 20.00 BRT (midnight for the UK.)
The closing ceremony will be held at the same stadium, starting at 20.00 BRT (midnight for the UK) on Sunday 21 August.
Click each one to access a spectators guide and sessions with victory ceremonies and venue information.
Schedule of events and medal events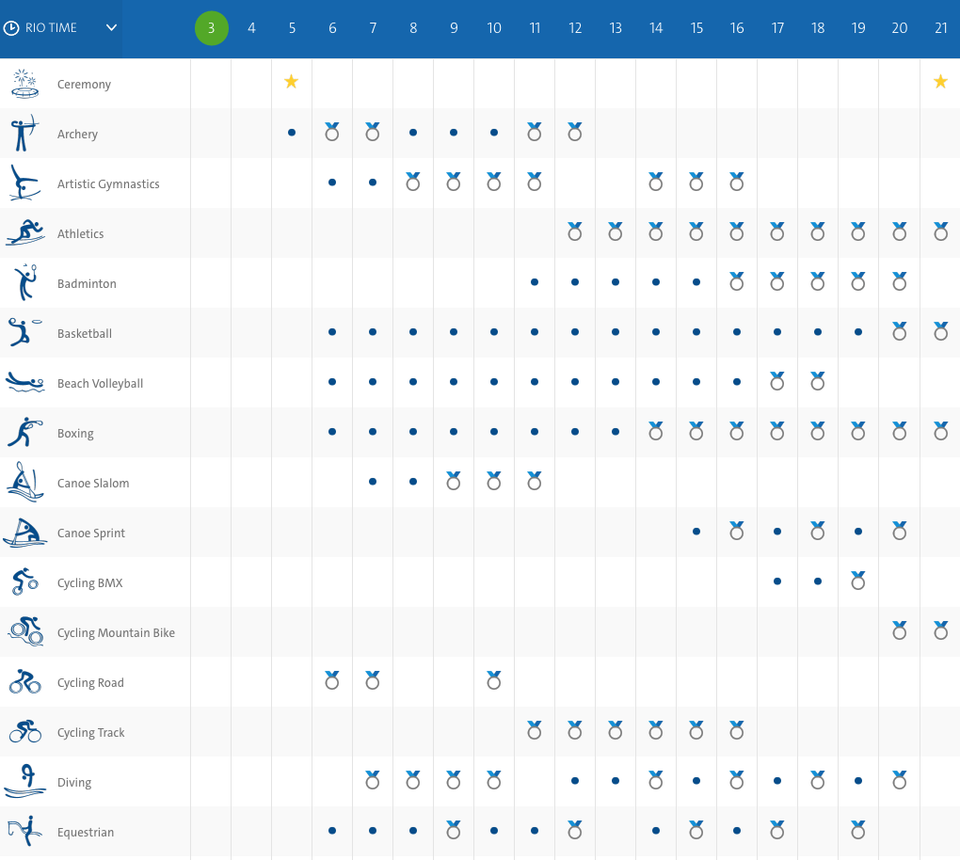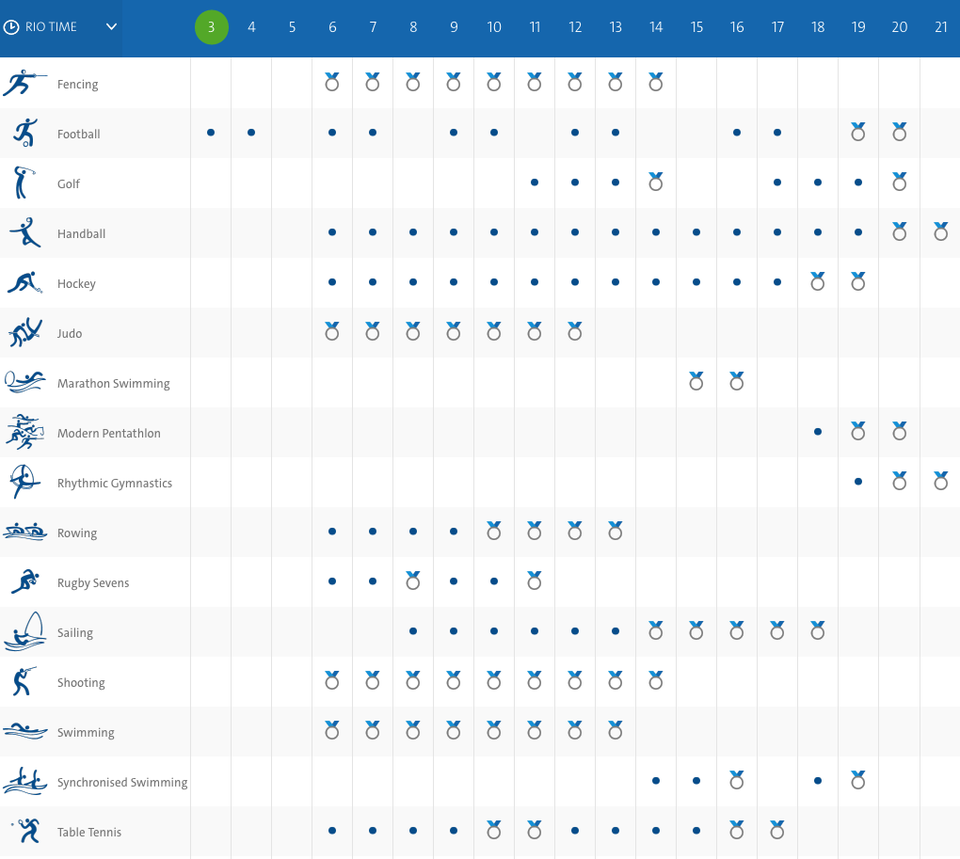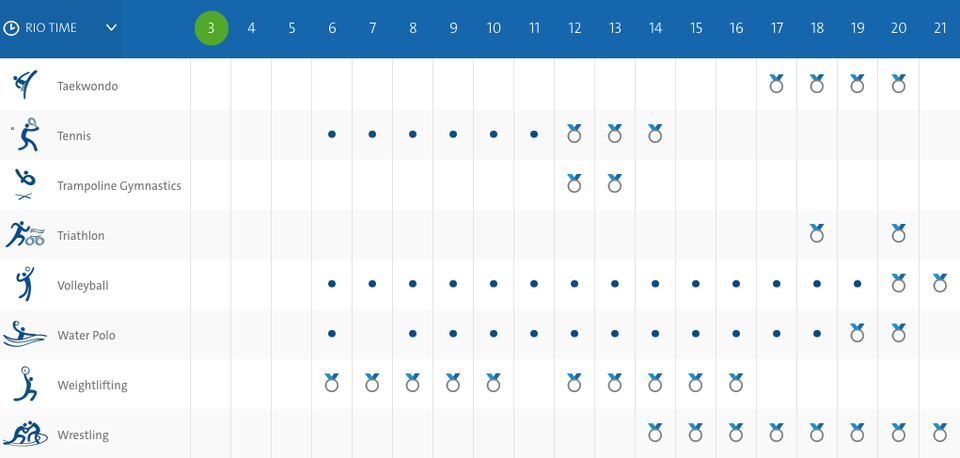 The 2016 Summer Paralympics will be held in the same city and organized by the same committee, and are scheduled to be held from September 7 to 18.
Popular in the Community