Children may be experiencing unavoidable eye problems because they aren't seeing opticians early enough, experts have warned.
This delay in having their eyes checked means that treatment for conditions such as amblyopia ("lazy eye") is less effective, warned optometrists.
The Association of Optometrists (AOP) completed a survey of 1,200 people and found a quarter of parents who had school-age kids had not taken them for an eye test. More than half (52%) of parents said the reason for this would because they thought kids would be given the eye tests at primary school.
The NHS states it's important for eye problems to be identified as early as possible because they can significantly affect a child's development and education. If not, children's conditions could go undiagnosed for months or years.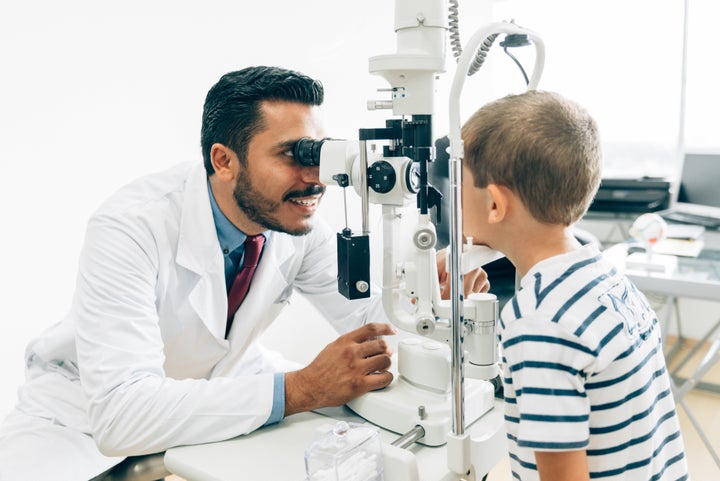 When should I get my child's eyes checked?
Many parents don't realise that children can have an eye test at any age.
A child's eyes are automatically checked within 72 hours of birth in their newborn physical examination, and between 6-8 weeks old in their follow-up physical appointment.
In a child's health and development reviews when they are aged one, and again when they are between two and two and a half, their eyes will be checked and eye tests will be arranged if they feel they may have a problem.
Children will then usually have an eye test when they start school - age four or five - although this varies depending on where you live. It is worth checking with your school to see if they complete this.
However, AOP recommends that parents should book their children in for a sight test around the age of three, so that conditions are picked up and treated early. After the first test, the NHS recommends that children have regular eye tests at least once every two years.
Poor eyesight could cause learning problems, which might be blamed on other things. This is true for young children, who may find it difficult to explain the difficulties they are having with their eyesight.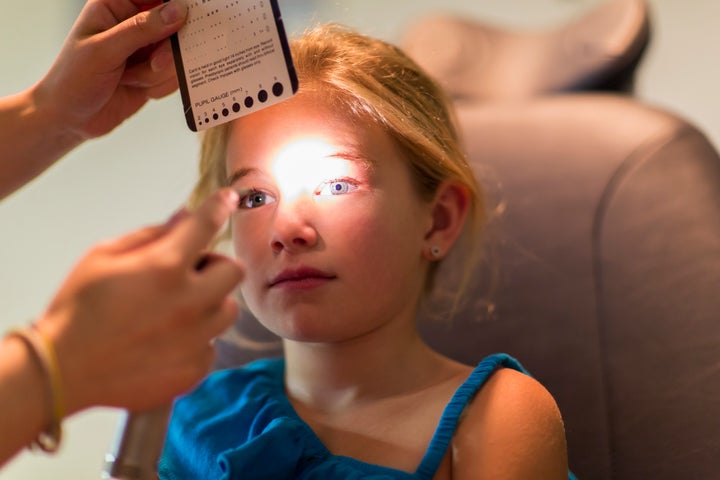 What signs may show my child has an eye problem?
Although a child should have regular eye tests as they grow up, the NHS states it's still important for parents to look out for signs of any problems and seek advice if they have any concerns.
The NHS states signs of a possible eye problem include:
Their eyes not pointing in the same direction

Complaining of headaches or eye strain

Problems reading – for example, they may need to hold books close to their face and they may lose their place regularly

Problems with hand-eye co-ordination – for example, they may struggle to play ball games

Being unusually clumsy

Regularly rubbing their eyes
Where shall I get my child's eye checked?
You can go to any high-street optician to book an eye test for your child. It will be free for all children under 16 years old, and carry on being free of charge for those who are under 19 and still in full-time education.
Children under 16 are also entitled to an optical voucher, that helps towards the cost of glasses.
How can I help my child look after their eyes?
The AOP recommends getting your children outdoors. "Regular play and exercise can help with eye health," they state.
They also encourage parents to make sure their children are eating healthily and drinking enough fluids, as well as protecting their eyes from the sun with good-quality sunglasses.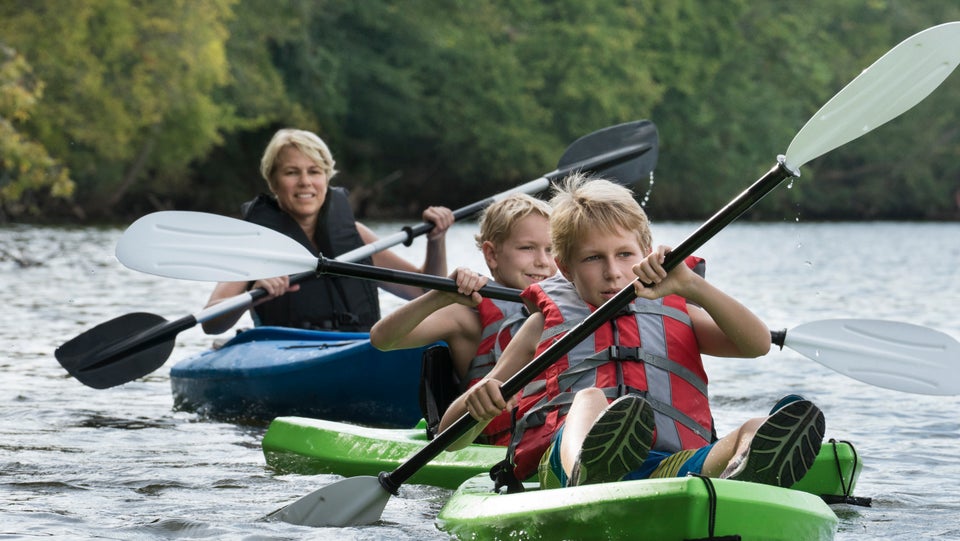 10 Nature Adventures You Can Experience With Your Children