If you want to make the most of your annual leave in 2018, we'd highly recommend booking a holiday around May.
Thanks to the way the bank holidays fall, you could get a whopping 24 days off from work in a row by using up just 14 days of leave.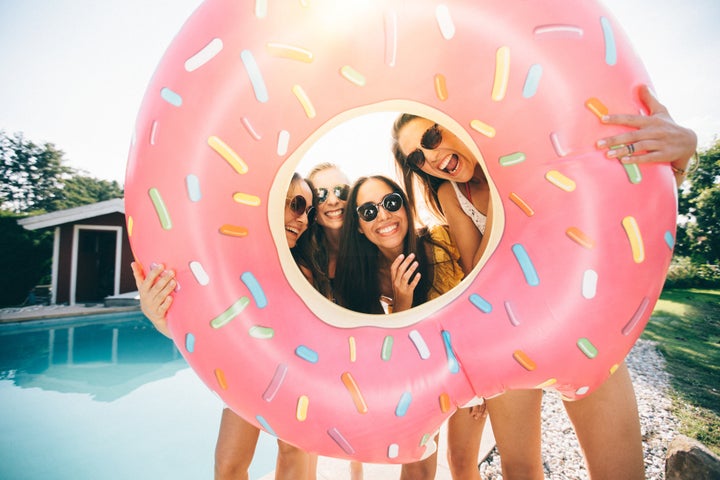 The secret to this epic break is working your final pre-holiday day on Friday 4 May.
You'll then begin your 24 days off work (including weekends) on Saturday 5 May and won't have to return to work until Tuesday 29 May. That's because 2018′s May bank holidays fall on Monday 7 May and Monday 28 May.
Feeling confused? Our handy calendar numbering which days to book off will make everything clear 👇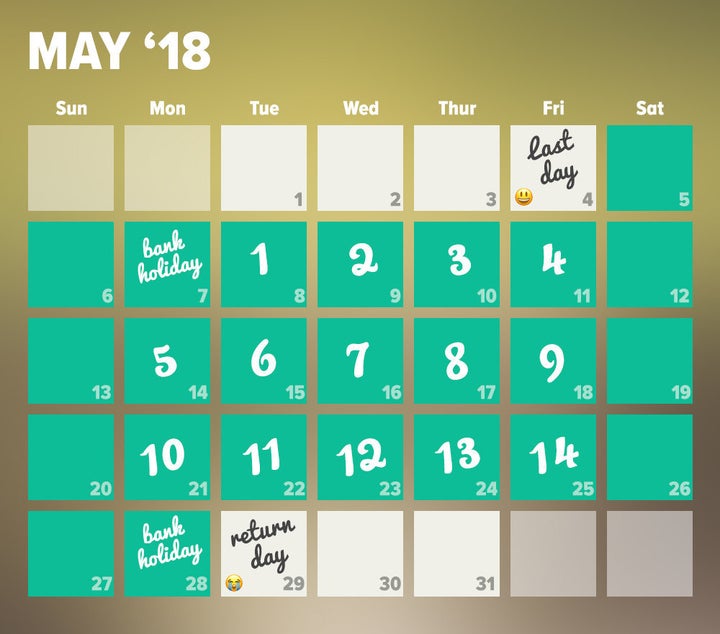 Alternatively you can nab yourself 14 days off in a row using up just eight days of leave by utilising the Easter bank holidays.
Work your last day on Friday 23 March and return to work on Monday 9 April to take full advantage of Good Friday, Easter Monday and three weekends.