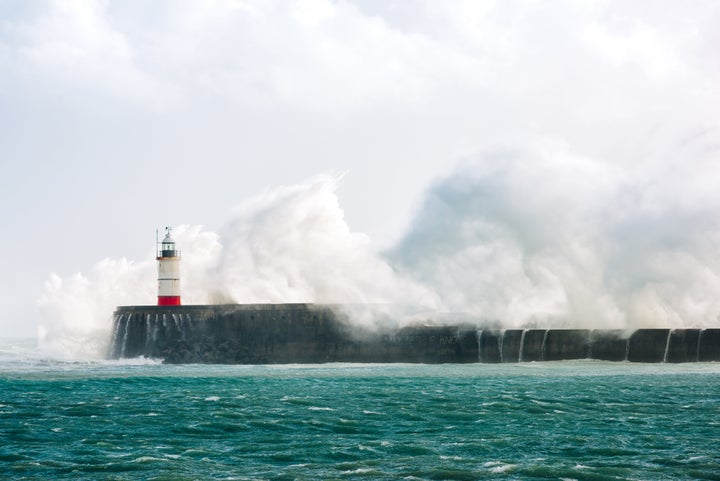 As summer fades away and autumn takes its cooler hold, it's unsurprising that the weather has changed. But even the most pessimistic among us might not have expected the predicted a second hurricane tail end to hit our shores soon in the form of Hurricane Nigel.
The storm, which was considered a Category 1 storm with wind speeds of 85mph on Monday, has since reached hurricane status. It strengthened on Tuesday, and is making its way across the sea to Europe and the UK.
It's expected to calm down over the next couple of days but is still set to affect the UK. "These systems have a long reach, it will increase rainfall rates and also winds to bring unsettled weather to the UK," said Met Office spokesperson Grahame Madge.
It comes just as the remnants of Hurricane Lee leave the UK, which created flood warnings across Britain.

So, when should I expect the tail end of the hurricane to hit?
"On Sunday, we will start to see the influence of ex-tropical Hurricane Nigel, which will be offshore in the mid-Atlantic," the Met office said.
Though the direction of the rainy weather is different to that of Hurricane Lee, their effects may be similar.
"The weekend's severe thunderstorms and heavy rainfall, and their associated impacts, have marked a transition between the heat of last week and the more Atlantic-dominated weather in the forecast for the coming week," said Steve Willington, a Chief Forecaster with the Met Office.
"Afterburners of the newly-formed Hurricane Nigel [will be] scuffing past northwest Scotland this weekend. Western areas of the UK, especially the northwest, will have an overload of rain," said expert Jim Dale.
Yellow storm warnings have been put into place for certain areas of the UK as hurricane Lee's tail end leaves us, with especially heavy showers expected yesterday and today. Some areas may see up to 200mm of rain during this period.
Here's hoping Hurricane Nigel's tail end goes a little easier on us this Sunday...