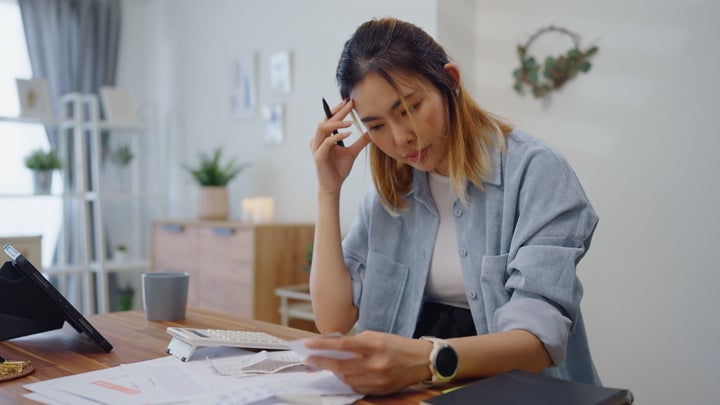 The Bank just took interest rates from 5% to 5.25%, the highest rate seen in the UK in 15 years.
Why do interest rates matter?
The base interest rate is a measure used by the Bank of England to control inflation (that's the change in prices for goods and services over the last 12 months) and keep it at its target rate of 2%.
If people spend less due to high interest rates, it means inflation will come down.
It's important to keep inflation low enough so that the value of your money does not erode; but, if inflation is too low, the economy does not grow, which threatens the job market.
It also means the bank pays you more on your savings – although banks do not always have to pass on these high interest rates to savers.
The Bank has now increased interest rates 14 times in a row since the end of 2021, in an effort to bring down inflation.
As of June 2023, inflation was at 7.9% – almost four times higher than the Bank's target rate.
On top of the cost of living crisis caused by high inflation, the government has the added pressure of keeping up with its own promises. PM Rishi Sunak vowed to halve inflation in January, when it was at 10.1% – meaning it's still got some way to go from the current inflation of 7.9%.
Who is most affected by interest rates?
Anyone on a tracker or variable mortgage, or anyone due to renew next year, is particularly vulnerable to changes in interest rates. That's more than three million Brits in total.
This increase means these mortgage-owners will have to pay more back to their lender every month, or extend terms, so they pay it back more slowly.
Deals being offered by lenders have already increased to reflect the rate rises, with the average two and five-year fixes between 6 and 7%.
Those aged 75 and over on average have £5,000 or less in debt, so will be less affected, according to the Resolution Foundation.
Bell also explained on Twitter that while mortgage pain will be "concentrated" among richer households where owning am mortgage is more common, the minority of lower income families that have a mortgage are going to feel "most acute" pain from interest rate changes.
And renters are likely to feel an extra pinch too, as homeowners pass on their extra cost of their mortgages (60% of rental properties are mortgaged, according to property website Zoopla).
Most mortgage owners also have other savings or equity in the house and possibly higher average earnings overall which can insulate them from increases in interest rates.
Mortgage payers usually spend around 22% of their income on their housing costs – compared to the 33% renters pay.
They are also more likely to live in non-decent standard home, have lower savings and a lower income overall compared to homeowners.
But, as Bell added: "Obviously winners/losers language shouldn't miss the big picture: we're almost all losing from the higher inflation/higher interest rate world we find ourselves in."
So when will interest rates come down?
While it's hard to predict what might happen next in this economy, some investors expect it to peak at 5.75% around the end of the year.
"We are expecting more hikes before a pause and then eventual cutting - I don't think it's a very long way off," she said.
She predicted rates will hit 5.75% by November, with some cuts only arriving in the summer of next year.
Until inflation comes down though, the Bank probably won't lower the base interest rate, to avoid people spending more and inflation rising even higher.
The Bank will be keen to bring interest rates down too, because keeping them high for a long period of time does increase the risk of negative economic growth and a recession.
The Bank has predicted that inflation will decline throughout the rest of 2023 – and so it's likely to lower rates slowly in response to that.