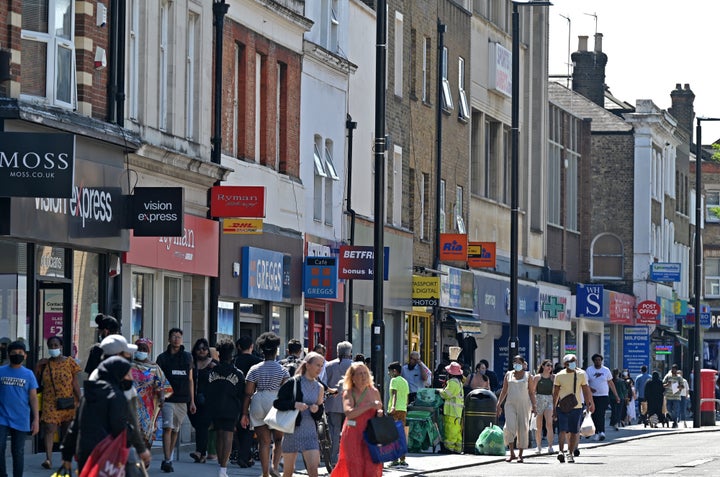 England has the most confirmed cases by far (10,797), followed by Scotland (1,511), Wales (97) and Northern Ireland (26 cases).
The number of people testing positive for this particular variant have risen on a weekly basis, with scientists suggesting this new variant is more transmissible than the Alpha variant, which originated in Kent.
Early evidence also suggests there may be an increased risk of hospitalisation, although more data is needed to confirm this.
Bolton remains one of the most affected areas, where cases have risen by 795 to 2,149 in the space of a week, while Blackburn with Darwen has also seen 368 new cases, bringing it to 724 in total.
Where else is the variant circulating right now?
Here are the local authorities that had 100+ cases of the Delta variant up to June 2:
1. Bolton - 2,149 cases
2. Blackburn with Darwen - 724 cases
3. Bedford - 608 cases
4. Leicester - 349 cases
5. Manchester - 278 cases
6. Birmingham - 223 cases
7. Wigan - 209 cases
8. Sefton - 193 cases
9. Nottingham - 192 cases
10. Central Bedfordshire - 183 cases
11. Hillingdon - 148 cases
12. Croydon - 137 cases
13. Luton - 119 cases
14. Hounslow - 118 cases
15. Kirklees - 118 cases
16. Ealing - 113 cases
17. Bury - 112 cases
18. Rochdale - 108 cases
19. Brent - 108 cases
20. Salford - 104 cases
21. Trafford - 101 cases
22. Greenwich - 100 cases