The research sheds light on how pollution has become one of the biggest global killers, with 11.6% of all deaths in 2012 linked to poor quality air.
In that year alone, more than 6.5 million people globally and 16,000 Brits are estimated to have died due to conditions associated with air pollution.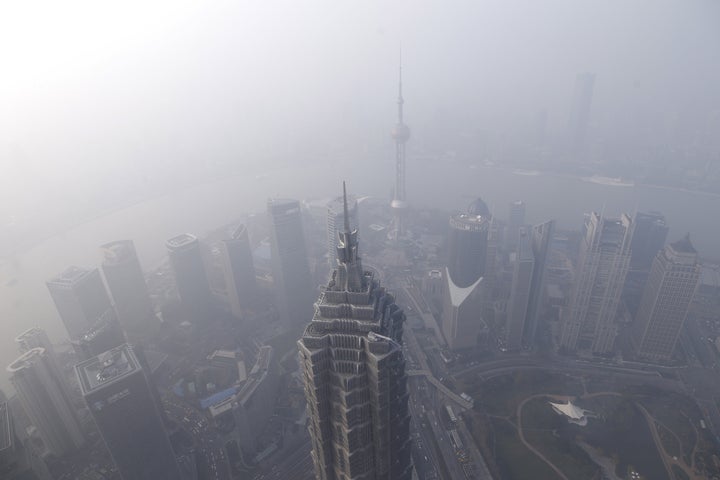 The report pinpoints danger spots and unearths the most detailed outdoor air pollution-related health data WHO has ever reported.
The health body is now urging officials to follow a baseline for monitoring progress in combatting air pollution after revealing the scale of its impact.
Dr Flavia Bustreo, assistant director general at WHO, said in a statement some people are more at risk of health complications:
"Air pollution continues take a toll on the health of the most vulnerable populations – women, children and the older adults.
"For people to be healthy, they must breathe clean air from their first breath to their last."
The report revealed that almost 90% of deaths linked to poor air quality occur in low- and middle-income countries. Nearly 2 out of 3 occurred in South-East Asia and Western Pacific regions, WHO said.
"This new model is a big step forward towards even more confident estimates of the huge global burden of more than 6 million deaths – 1 in 9 of total global deaths – from exposure to indoor and outdoor air pollution."
Researchers captured data from satellites and ground stations in 100 square km grids, and then cross-referenced it with national exposures.
Dr Neira added: "Fast action to tackle air pollution can't come soon enough.
"Solutions exist with sustainable transport in cities, solid waste management, access to clean household fuels and cook-stoves, as well as renewable energies and industrial emissions reductions."
WHO's limit for pollution is based on places "where air quality levels exceed 'WHO's Ambient Air quality guidelines' for annual mean of particulate matter with a diameter of less than 2.5 micrometres (PM)".
See more: Air pollution in London...