Sarah Everard's killer Wayne Couzens was senteced to the UK's most severe punishment in the criminal justice system in the Old Bailey today.
When he was still a serving Metropolitan police officer, Couzens abused his law enforcement powers and put Everard under false arrest, before he kidnapped, raped and murdered her using his police belt.
Couzens was sentenced to a whole life order and will be behind bars for the rest of his life.
Lord Justice Fulford said Couzens' crimes were "exceptional" enough to constitute a whole life sentence.
He said: "In my judgement the misuse of a police officer's role is of equal seriousness as a murder carried out for the purpose of committing a murder for an ideological cause."
Only the most serious offenders in Britain are served such a sentence – they are expected to die in prison.
Government figures from June show there are only 60 criminals in the UK serving whole life orders, never to be considered for release.
Only exceptional compassionate grounds could see the prisoners released early.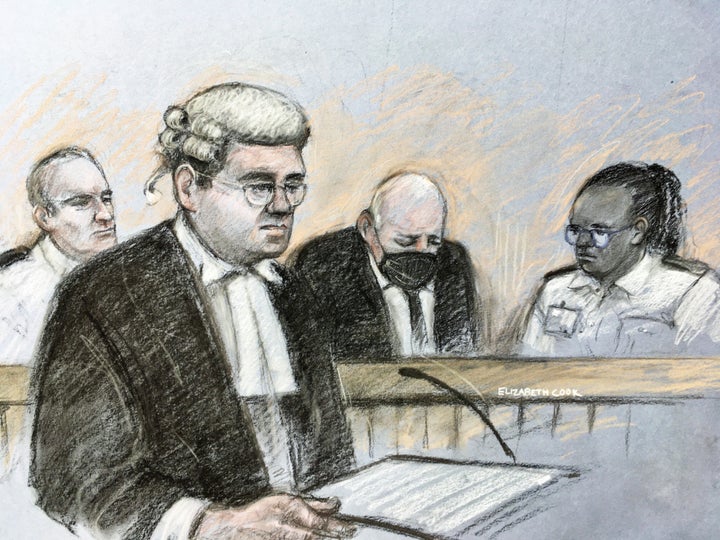 Who else is serving a whole life sentence?
Levi Bellfield is serving two whole life sentences for killing Milly Dowler, Marsha McDonnell and Amelie Delagrange, and attempting to murder Kate Sheedy.
Rose West – wife of fellow serial killer Fred West – is serving a whole life order, as is one of Fusilier Lee Rigby's killers, Michael Adebolajo.
Mark Bridger, who murdered five-year-old April Jones, neo-Nazi Thomas Mair who killed Labour MP Jo Cox, Grindr serial killer Stephen Port, and Reading terror attacker Khairi Saadallah who murdered three men, are also behind bars for life.
Moors murderers Ian Brady and Myra Hindley, Yorkshire Ripper Pete Sutcliffe and prolific serial killer doctor Harold Shipman served life sentences and died in prison.
Who issues life sentences?
Home secretaries used to issue life sentences, but now the power is held by court judges.
The government wants to expand whole life tariffs to criminals who premeditate the murder of a child, under the Police, Crime, Sentencing and Courts Bill.
The reforms would also allow 18 to 20 year olds to receive the severe sentence for acts of terrorism which triggered mass loss of life.