The UK's beaches and parks are enjoying a renaissance as lockdown restrictions ease, but their growing popularity has caused a problem: litter.
With crowds flocking to spend time in the great outdoors, food packets, bottles, cans and disposable gloves lay across the ground – some blown from overflowing bins, some carelessly abandoned.
Despite the easing of lockdown restrictions, local authorities are still facing challenges, protecting and supporting those who are vulnerable, while also trying to maintain essential frontline services, says charity Keep Britain Tidy.
"Bins may not be emptied as often as normal and litter-picking may be limited, so if you're eating or drinking in the park or at the beach, don't leave your rubbish where you've been sitting and don't fill the bins there with it – take it home," Richard McIlwain, deputy chief executive, says.
"We all want to be able to enjoy places that are clean and litter-free and this will not be possible if people don't act themselves."
Events usually scheduled to clear rubbish may have also been cancelled due to Covid-19 concerns. The Great British Spring Clean, for example, usually sees thousands across the UK engage in litter picking, but this year it's been postponed until September.
And this isn't just a problem in Britain. Mariajose Algarra, founder of the US movement Clean This Beach Up, started the hashtag #theglovechallenge to highlight the sheer number of plastic gloves thrown on the ground around the world.
Algarra is asking bypasses to snap a photo of abandoned gloves in the hope litterers will see the posts and think twice before dropping them again. More than 1,700 people have used the hashtag on Instagram, including those from Italy, Spain, Portugal, France, Canada and Japan.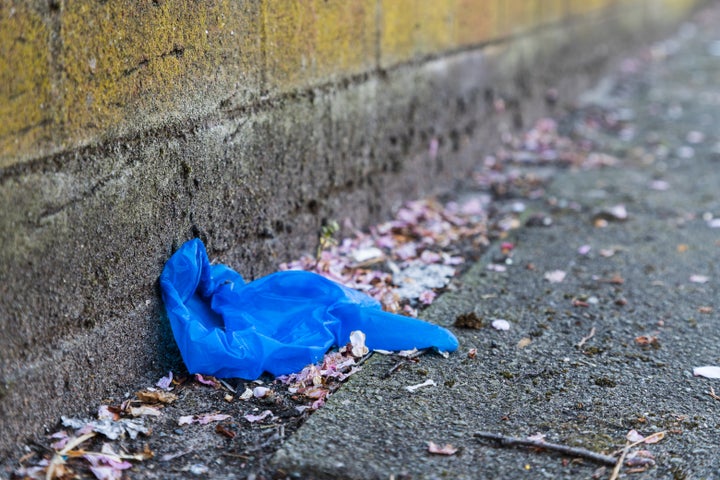 Algarra thinks the litter is due to a combination of "entitlement" and "laziness".
"I think some litterers have a sense of entitlement, a feeling that other people, especially those who get paid to, should clean up after them," she told HuffPost. "Others litter due to laziness and believe that disposing of trash property is an inconvenience. I don't know how to get through to them."
Algarra is asking those who see gloves and other forms of litter not to pick them up without proper protective equipment, due to possible Covid-19 contamination.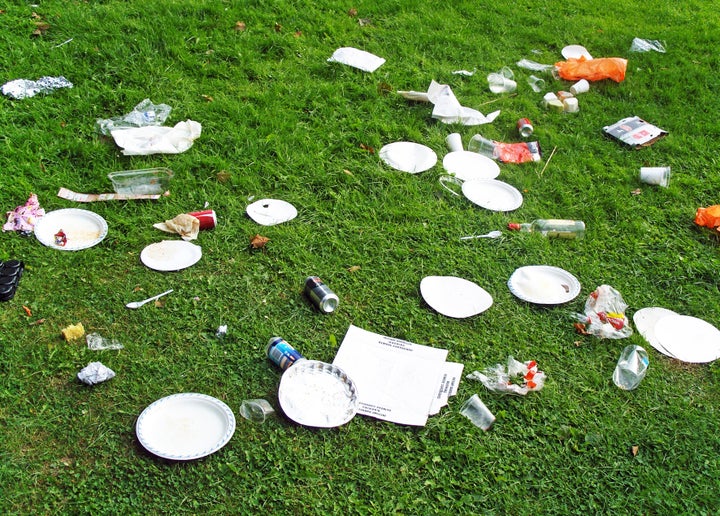 For those who want to protect local landscapes, the advice from Keep Britain Tidy is to take rubbish home so it doesn't build up in the first place.
If you do want to engage in litter picking, the charity advises using gloves and a litter picker, washing hands before and after at home or a nearby facility, and carrying hand sanitiser if you have some.
You should avoid putting any litter gathered in public bins and only collect as much as you can put in your bin at home.