William Chapman was one of 306 black men who were killed by police in the US last year.
The unarmed 18-year-old was shot in the face and chest outside a Wal-Mart in Virginia after a security guard accused him of shoplifting.
Officer Stephen Rankin, who attended the scene, was charged with first-degree murder and was fired from Virginia's Portsmouth Police Department after Chapman's death.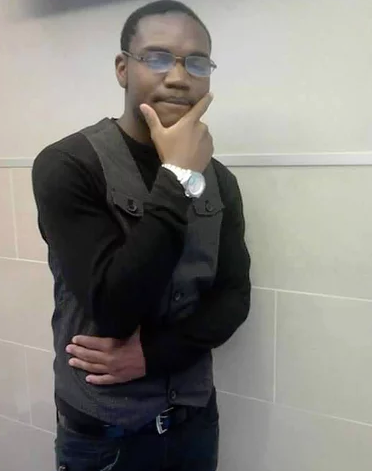 He is one of just 14 police officers who faced any charges for the hundreds of deaths across the United States that year.
BBC Two's Unarmed Black Male follow's Chapman's trial – and eventual sentencing – with extraordinary access to the prosecution and defence, as well as Chapman's family and friends and those closest to Officer Rankin.
This powerful 90-minute documentary from award-winning filmmaker James Jones (Children Of The Gaza War) forensically follows the drama as the trial unfolds and unpicks Rankin's troubling prior record in the police department.
During a summer of increasing tension across America the film explores the reaction of a divided community to the prosecution of a local police officer.
Unarmed Black Male will air on BBC Two on Wednesday 2 November at 9pm.