The former 'Star Trek' actor appeared on the ITV breakfast show on Friday (7 October) to speak about Europe's largest 'Star Trek' convention, which is currently being held in Birmingham.
However, he caused chaos as he was interviewed via video link, blasting the hosts for not doing their research before getting their names wrong.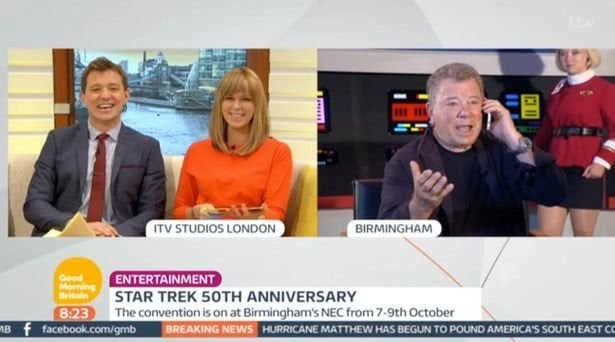 The interview began with some technical difficulties, with William remarking: "This primitive place! I'm among savages. Where am I?"
As Kate and Ben then asked him about his favourite episode, which William sarcastically replied to saying: "That's a very unusual question. Did you do research on that?"
Revealing the question had been sent in by a fan, Kate hit back saying: "Don't mock us!"
He then got confused about the pair's names, asking if someone called Neil was there.
"No, it's Kate and Ben in the studio," Ben replied.
"Neil's not here? They told me Neil would be here."
William ended the interview, saying: "Lovely to chat to you... if that's what it was."
A laughing Ben joked: "I'm going to get a drink, forget the Birmingham Convention."
The show's Twitter account made light of the interview after they went off air, joking:
Ben was also convinced William was having a laugh at his and Kate's expense, adding:
The interview sparked quite the reaction from viewers too:
The actor has since taken to Twitter to explain why he appeared so confused during the chat, and it's all because Ben and Kate weren't talking English, apparently...
'Good Morning Britain' airs weekdays at 6am on ITV.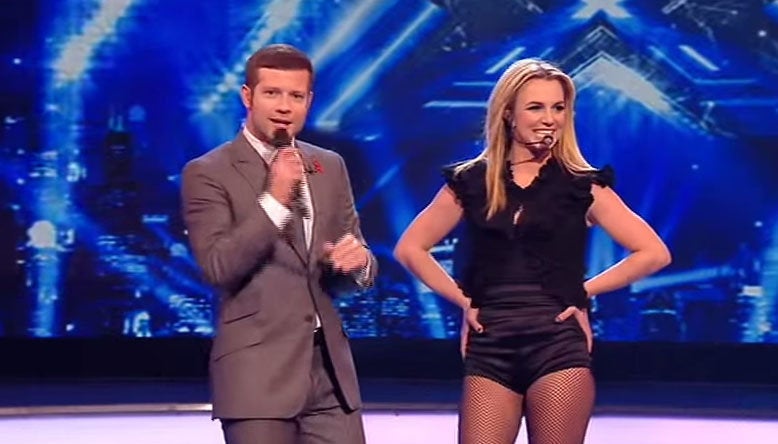 Awkward Interview Moments
Popular in the Community