The Windrush scandal was "foreseeable and avoidable" and victims were let down by "systemic operational failings" at the Home Office, according to an official report.
But one victim told HuffPost UK the government's apology rings hollow and that she is still waiting to be compensated for years of lost work – while bills mount up.
Published on Thursday, the Windrush Lessons Learned review criticised Home Office staff and government ministers for an ongoing failure to take responsibility for mistakes made.
The report was handed to the Home Office by its author, Inspector of Constabulary Wendy Williams, on Wednesday after just under two years of work.
Home secretary Priti Patel made a statement to the House of Commons on the review and its recommendations on Thursday morning.
She said people from the Windrush generation were subject to "insensitive treatment by the very country they called home".
Patel told the Commons: "As this review makes clear, some members of this generation suffered terrible injustices spurred by institutional failings spanning successive governments over several decades – including ignorance and thoughtlessness towards the race and history of the Windrush generation."
Patel said there was an "ongoing mission" to put this right, adding: "Lives were ruined and families were torn apart, and now an independent review has suggested that the Home Office's institutional ignorance and thoughtlessness to the issue of race and the history of the Windrush generation contributed to this. This is simply unacceptable."
The home secretary added: "People have spoken to me about the indignity and inhumanity they still feel today by the experience of being made to feel unwelcome in their own country.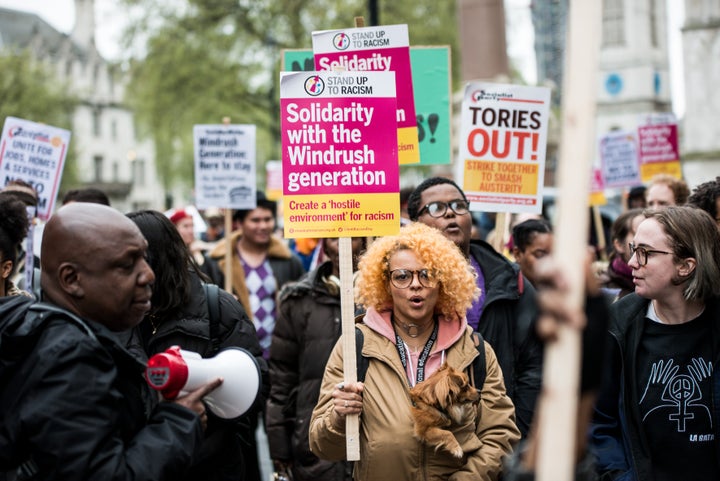 "They have described their experiences as unthinkable and unimaginable. However, there are people across the UK and even some members of this House – including myself and the shadow home secretary [Diane Abbott] – for whom this is unfortunately all too relatable.
"There are lessons to learn for the Home Office but also society as a whole."
The home secretary also apologised for the suffering inflicted on the Windrush generation.
Windrush victim Glenda Caesar came to Britain, aged three months, in 1961 from Dominic and has lived in the UK ever since.
Despite legally living and working in the UK, she he was sacked from her job as an administrator in a GP's practice in 2009 and denied unemployment benefits.
Patel's Commons speech strikes Caesar as disingenuous.
"Everything being put in place is to soften the blow that they have already placed," she told HuffPost UK.
"There was no mention of how quickly they are going to help the people affected now – their main interest is to make their department look good for the future."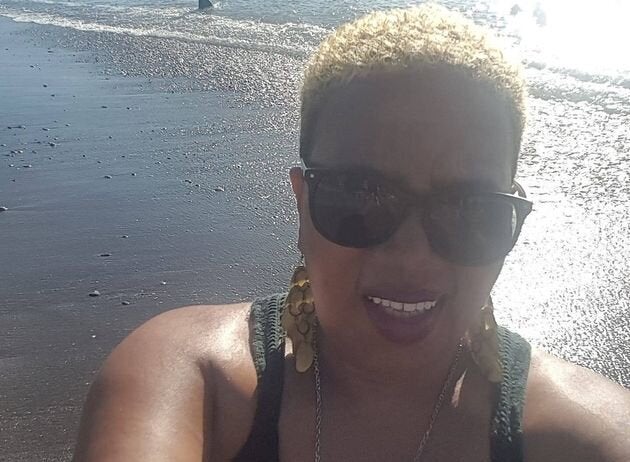 Patel promised funding for grassroots organisations that assist victims of the Windrush scandal.
"Apologies and implementing funds into grassroots organisations is not helping those who are suffering right now and it will never compensate for the rejection felt by us," Caesar, said.
"It will never repair the unstable financial situation that the government has left us in."
Regarding the ongoing concerns about compensation for those affected by the scandal, the Hackney resident – who is yet to see any money – said the Windrush Taskforce had been unhelpful.
"They seem to be dragging their feet on compensation payments," she said. "It is all well and good the home secretary telling people to come forward to get what they are entitled to – but those who have already are still being asked to submit more documentation and being told to wait [...] with no deadline, and the bills are mounting up or still overdue."
Shadow home secretary Diane Abbott said that the opposition front bench was not given a copy of the report by the home secretary ahead of her statement.
Abbott said: "Sadly, the home secretary didn't feel able to share a copy of the review with the opposition front bench. I've never been in this situation before where a home secretary has put forward a major report of this kind and didn't want to share it with the opposition front bench, obviously under complete discretion.
"As it happens, I had to go into the home secretary's office in parliament to obtain this copy. It is almost as if the home secretary didn't want full parliamentary scrutiny."
"This is coming forward at a very difficult time for the nation as a whole but on this side of the House, we will be coming back to the issues raised in this report because the Windrush scandal wasn't just a mistake – it wasn't just something that happened because people didn't read the rules properly," Abbott added.
"It was rooted, as Wendy Williams points out, in the systemic culture of the Home Office and failure of ministers to listen to the warnings they were given about what could be the effects of the hostile environment on people perfectly legally entitled to be here.
"So I have heard her apology, but people will believe her apology when they see her genuinely seek to implement the recommendations in this review."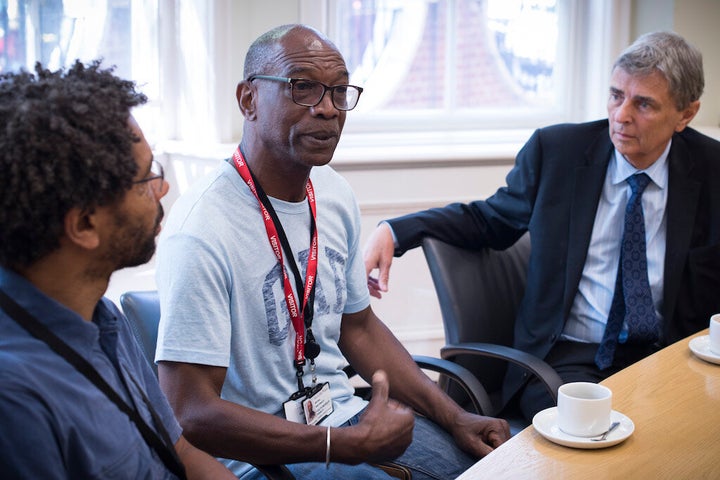 "What happened was down to institutional racism; the review should have called it that instead of 'institutional ignorance'," said Michael Braithwaite, a former special needs teaching assistant, who migrated to the UK from Barbados in 1961.
The 62-year-old lost his job after being classified as an illegal immigrant.
He said: "There's no difference between what Priti Patel said and Amber Rudd: apologies, sympathy, empathy but no real explanation about why it was caused and who caused it."
Braithwaite said he still "doesn't feel safe" in Britain even after collecting documents confirming his right to be in the UK in 2019.
"It's not just about what happened, it's about what's still happening now. There are people out there who are destitute and suffering," he said.
"The scandal was deliberate, it was a way of getting rid of the Windrush generation. I still don't feel safe. They're saying things but nothing is being done; it's been how many years now."
Labour MP David Lammy said the publication of the Windrush report could not have come at a "worse time" and that the Home Office needs to be rebuilt "brick by brick".
He tweeted: "The Windrush Lessons Learned Review is a brutal indictment of the Home Office, which shows it is wholly unfit for the society it is supposed to serve. The Windrush scandal was not an innocent mistake, but a systemic pattern of appalling behaviour.
"When the problem is institutional, the only solution is to tear out the ruined foundations and rebuild the institution brick by brick. This is what the Home Office needs.
"We must end the Hostile Environment immediately; create a new purpose and culture at the department based on the rule of law, openness and diversity; and fundamentally rebuild the Home Office so that its staff realise their job is to resolve people's problems, not create them."
"It is hard to imagine a worse time for it to be published. For the sake of all those black British citizens who were deported, detained, made homeless, jobless, denied healthcare housing and welfare by their own government, we cannot allow this news to be buried," he added.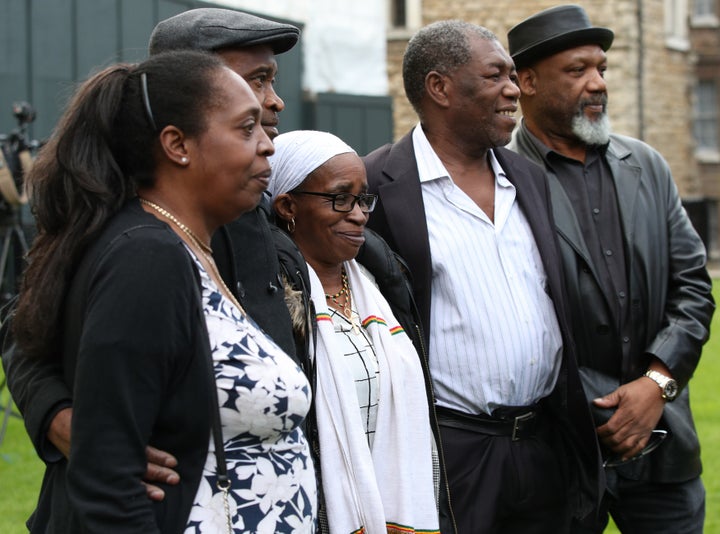 Prominent Windrush campaigner Patrick Vernon told HuffPost UK: "the review is more than lessons learnt, it is an indictment of the nature and impact of structural racism in government and how politicians and senior civil servants over the years have failed to have a duty of care and respect to the Windrush generation"
We now need effective leadership from the Prime Minister to swiftly implement the 30 recommendations [set out in the review] with independent oversight of the Home Office."
Conservative Theresa May, formerly home secretary and prime minister, told the Commons: "May I first of all associate myself with the unqualified apology which the home secretary has given to the Windrush generation.
"I have given my own apology previously but I do so again today.
"This generation came here, they were British, they were here legally, they worked to build our country and they should not have been treated in this way, and I recognise the commitment has given to ensuring the Home Office learns the lessons set out in this review."
Previous leaked extracts of the review said the home office had been "reckless" with a "defensive culture" over how it handled immigration.
The Times reported that the phrase "institutional racism" had been present in an earlier draft but removed - however, that change appears to have been temporary, as the full published document contains the phrase.