In the latest in our WISE WORDS interview series - where stars from a whole range of fields share the important life lessons they've learned along the way - we're posing some of the big questions to SEBASTIAN KOCH.
A long-established star in his native Germany, Sebastian came to the world's attention in the Oscar-winning film 'The Lives of Others'. Since then, he has starred in increasingly big projects overseas, both on film - Steven Spielberg's 'Bridge of Spies' and on TV, including the most recent series of 'Homeland'.
In 'The Danish Girl', he features alongside Eddie Redmayne, Alicia Vikander to tell the story of artist Lili Elbe, a very early patient of sex reassignment surgery. Sebastian portrays Kurt Warnekros, a doctor at the Dresden Municipal Women's Clinic, who was one of the first to carry out such operations. To mark the home release of the film, which won Alicia Vikander an Oscar, he sat down with HuffPostUK for some Wise Words...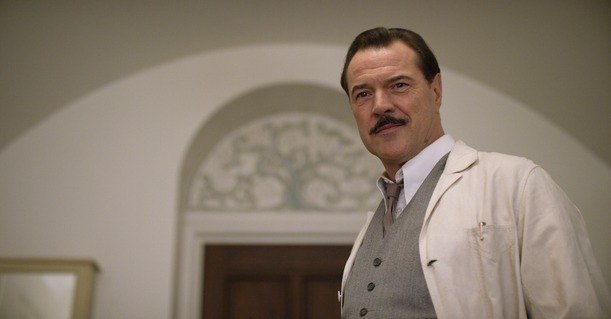 What do you do to switch off from the world?
I have a little lake house an hour from Berlin. It's a tiny little house, but it has a jetty, and it's very peaceful. There's no internet. After just one hour there, I am completely by myself.
How do you deal with negativity?
If it's connected with me, I have to listen to it, but otherwise I don't consider it my problem. If it's a critic about my work, I'll take it, it's interesting to hear that point of view, otherwise I simply ignore it.
When and where are you happiest?
On a film or stage set, when the spirit of the work is developing and I'm part of it. It's the magic of translating something out of nothing onto screen. Away from my work, it's my moments with my daughter. Sometimes, I find it so profound and beautiful, it actually overcomes me.
What's the best piece of advice you've ever been given?
It was actually a speech I heard at an awards ceremony, given by a Mongolian director. He said, 'I'm so grateful to my parents that I don't have to hate back.' I thought that was such a gift, and with the world in the state it's in, it feels a very important lesson, and increasingly so.
What has been the hardest lesson you've learned?
That, if you lose everything, you shouldn't give up. You have to perceive a bigger context and push yourself to go on without regret or revenge. That thing happened, you can't change it, you must push forward.
What would you tell your 13-year-old self?
I would take him by my hand, and show him to deal with his fears. I would tell him, fears are something you must learn to accept, but it's ok to be afraid.
What 3 things are at the top of your to-do list?
I definitely have to visit South America; I must go back to my guitar; and connected to that, I must spend more time with musicians, have lessons. I lost connection with music for a while, but I've always loved it.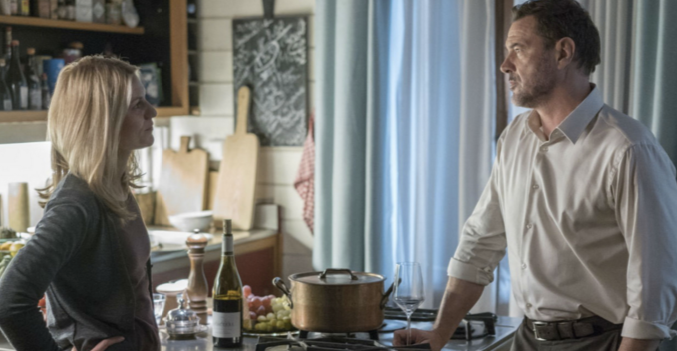 What do you think happens when we die?
I think we are going back somewhere where we came from, in the form of energy. I'm not afraid. Once, I played a doctor who had a near-death experience so I researched it, and it's impressive what people are saying about what happened to those who've been through it, it changed their lives completely, made them different people after that. I find that immensely comforting.
When do you feel a sense that we live in the presence of something bigger than ourselves?
When I'm on set, working through a script and I reach something with other actors that we haven't planned. Our collective energy becomes bigger than anything I could have created myself, and it feels very deep.
What do you try to bring to your relationships?
Reliability, matching my actions to my words. And hopefully intelligent humour, which I think is a strong base for many other things.
What keeps you grounded?
Success doesn't drive me away from home. It's a business but it's all relative. I like success but I don't believe in it at the expense of other stuff. It's more important to stay in my skin.
What was the last good deed or act of kindness you received?
I have a little chum who lives in London. He was in Berlin recently, and the way he said goodbye to me, it only took four seconds but it was very sincere, and it meant an awful lot. Friendship always moves me.
Sebastian appears with Eddie Redmayne and Oscar winner Alicia Vikander in 'The Danish Girl', available on digital download now, and also on Blu-ray and DVD.