The brand showed a pair of XL to XXXXXL shorts pictured on a slim model wearing one of the legs as a skirt, and people weren't happy.
One of the best responses on the internet came from 27-year-old fashion designer Christina Ashman from Bristol, who put it to the brand with her brilliant post below.
"I don't have any formal qualifications in marketing," she wrote. "But if plus size ladies buy shorts based on how one leg looks on a whole petite woman, then maybe smaller ladies will buy skirts based on how the whole thing looks on one pretty thunderous thigh."
Speaking to the MailOnline, Ashman explained how she wanted to highlight how "absurd" the company's advert was.
"You don't sell clothes by shaming the target audience," she said.
"It's fine if you're using a small model in small clothes, but to put a petite model in one leg of some plus-size shorts is just unnecessarily insulting."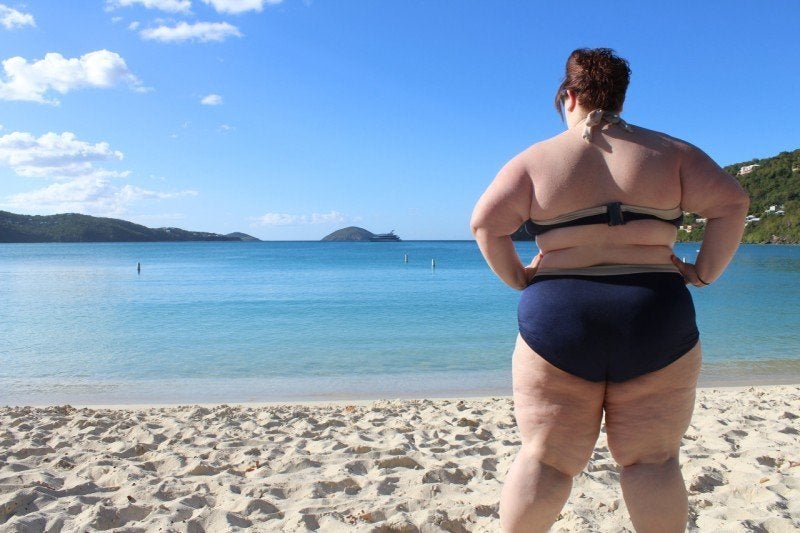 We Exist: Diversity In Plus Size Bodies