A singer was forced to give up her home and escape to Spain to avoid excruciating pain, violent seizures and paralysis she claims are caused by the weather.
Katie Steward suffers from rare sensitivities to airborne chemicals and mould which means when the wind blows she feels 'poisoned' and like her brain and spine will explode.
But the 39-year-old – who is so sensitive to light, sound and touch she must spend hours alone in a darkened room – claims doctors do not believe her condition is real and have instead diagnosed her with chronic fatigue syndrome, also known as ME, and agoraphobia.
After gaining temporary respite by fleeing her home in Chelmsford, Essex, for Spain in 2014, Steward is now fundraising to move to a remote chemical-free mountain location in New Mexico, USA.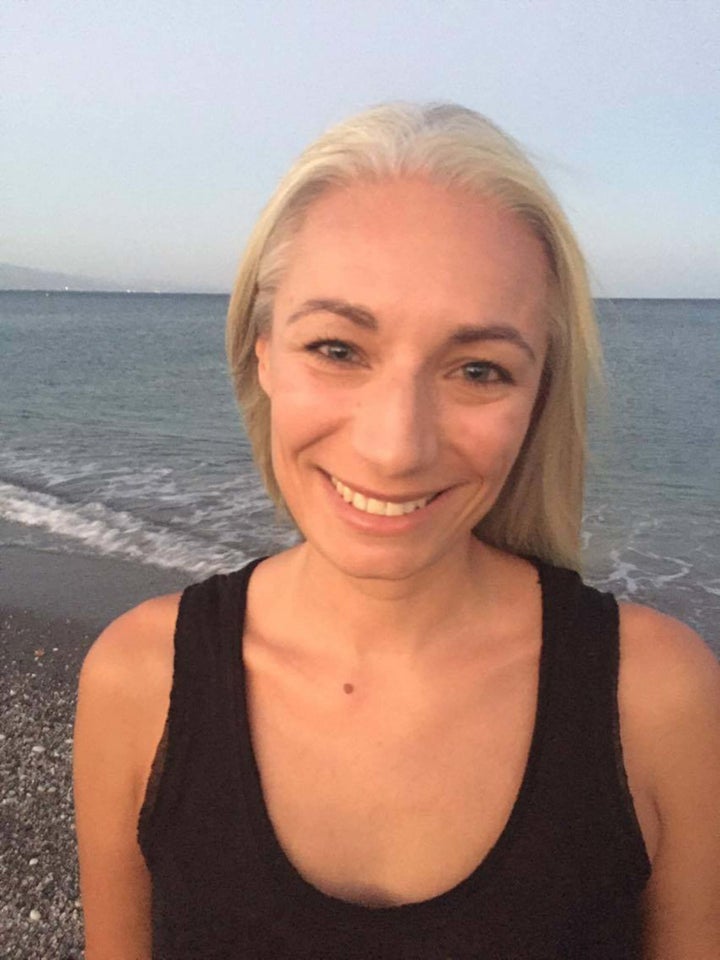 Steward, who previously trained to be an opera singer, said: "For years I had believed what doctors had told me – that while ME may feel awful, it wasn't a dangerous illness.
"Then suddenly, without any warning, I was dying.
"Everything gave way at once – my gut broke down, I began seizing, I became incontinent, I couldn't raise my head from the pillow or tolerate light, noise, movement or any stimulation at all.
"I got to the stage I was in such excruciating agony I couldn't tolerate any touch or anyone coming into my room.
"I was so desperate for human contact and comfort but the illness forced me into isolation. It was a living hell."
Steward was diagnosed with ME 24 years ago as a teenager after suffering a 'never-ending' bout of flu and became bed-bound, meaning she was unable to complete her equine science degree.
In 2012, tests at a specialist environmental illness hospital confirmed she was highly sensitive to many chemicals, moulds and foods but antiviral treatment was deemed expensive and potentially risky.
But in 2013 she became dramatically worse, losing the ability to eat solid foods because her digestive system felt 'paralysed', and was only able to eat tiny amounts of protein milkshake and baby food.
She lost five stone in five months and was too weak to lift her head off the pillow, became incontinent and needed 24-hour care.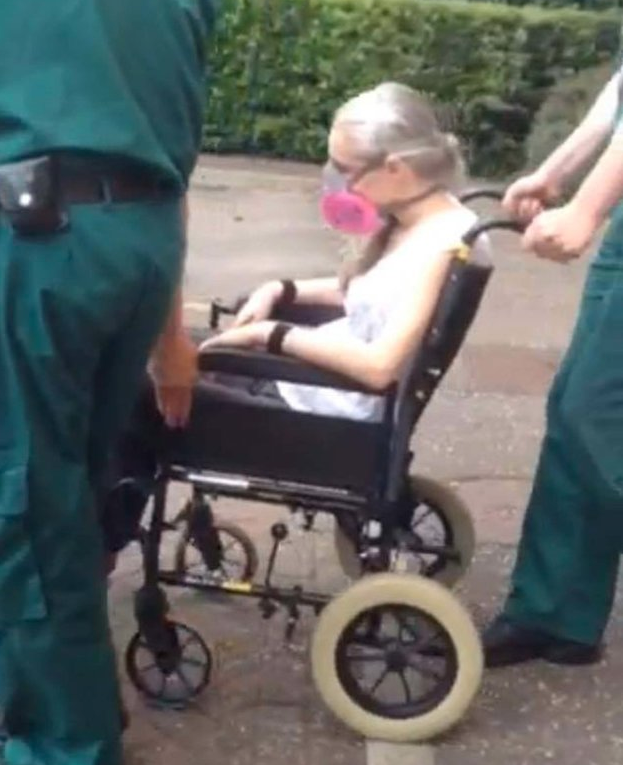 But Steward claims GPs refused to help her – instead diagnosing her with agoraphobia and allegedly claiming her parents "must have been ashamed of what she had become".
In 2014, a desperate online search revealed a group of people describing similar paralysing symptoms – that windy conditions made them feel as though they were being hit by "nerve gas".
Sufferers – who likened the condition to Multiple Chemical Sensitivity – blamed mouldy and chemical-laden environments and those who moved to dry, remote climates reported mind-blowing results.
Steward begged to test the theory and two weeks later travelled to the north Norfolk coast by private ambulance – and the next day claims she was able to walk from her bed and eat egg mayonnaise.
She was then transported by motorhome to a villa in Tabernas, a town in the Almeria desert in Spain, but her condition worsened on arrival and she discovered the area was popular for olive farming.
Steward was again moved to the Costa del Sol and, having lived there for the last year, is able to eat a little, wash and dress herself but still needs 24-hour care.
The airborne chemicals from crop-spraying over the summer has caused her health to decline again and she fears if she is forced to return to the UK she will die from toxic overload.
Steward's friends and family have launched a fundraising target of £10,000 to pay for a motorhome in the USA but also need short term cash to find a new European home for her for the winter.
Steward said: "When my friends and family thought I had only weeks to live, I found a PDF by a man called Erik Johnson who talked about toxic mould and described what was happening to me to a tee.
"Everything about my illness over the years fell into place and suddenly, where I had been coming to terms with my own approaching death just moments before, I had a real choice.
"I can't move to the USA permanently because of visa issues but Europe doesn't have the vast wide open desert space the USA has.
"I don't know how many more toxic exposures my body can handle – I feel like I am playing Russian roulette with my second chance.
"My body has shown it can and will respond to a clean location, despite the fact I nearly lost my life, and I have experienced a handful of miracle moments in Spain – always on the beach and always in direct onshore wind.
"As far as I am aware, I am the most severely affected ME sufferer to have attempted this approach.
"I have learned to be vulnerable and to ask for help, and have been moved to tears by the kindness of strangers.
"I long to arrive somewhere where I can breathe freely and find release from pain and to have a safe shelter to sleep in.
"More than anything, I want to make this work and I want to live."
Steward's friend of 15 years Becca Hans, 33, visits her regularly in Spain and is supporting her fundraising mission as well as helping care for her.
The self-employed project manager, from Halifax, Yorks, said: "When I met Katie she was one of the most energetic people that I knew, she had so many things she wanted to do and achieve in the future.
"Katie has lost everything – her home, her pets, many of her friends and all of her possessions.
"Her current location is surrounded by agriculture and on days when the wind blows across the farming, Katie cannot get out of bed – she lays there in agony, suffering seizures and incontinence and trying to breathe through a mask.
"This illness has a stigma attached and its sufferers are dismissed and made to feel guilty in the same way AIDs patients once were.
"Once active, passionate people, sufferers are regularly ignored, accused of being crazy and of not wanting to be well.
"When you turn to the medical community for help and they do not want to know, it is terrifying. She is being abandoned in a dark room to die.
"Katie has given up everything to chase her dream of being able to look after herself once again – the theory has been proven across the world by others and she needs the support to emulate their success – we are relying on the kindness of strangers."
Dr Apelles Econs, medical advisor for environmental illness charity MCS Aware, said: "Many of the people with chemical sensitivities I see in my clinics often despair for their history and observations to be believed by the medical profession without 'psychological' labels.
"They hope to find an antidote for their symptoms, which profoundly affect their work and their family and social life."
In relation to Katie's allegations about her treatment by GPs, a spokesperson for NHS England (East) said: "We are unable to comment on individual cases.
"If any patient wishes to raise any concerns about their treatment by a GP, they should contact us via the NHS England Customer Contact Centre by calling 0300 311 22 33 or emailing england.contactus@nhs.net."