A woman who wanted to fulfill her daughter's "dying wish" has won a landmark Court of Appeal battle that will allow her to give birth to her own grandchildren.
The 60-year-old, whose daughter died of cancer in 2011, age 28, had asked three judges to allow her to use the frozen eggs of her "much-loved and only child" to conceive a baby.
Lawyers for the woman and her husband, referred to only as Mr and Mrs M, said that if they did not overturn the High Court's dismissal of the case, the inevitable consequence would be that the eggs would be allowed to perish.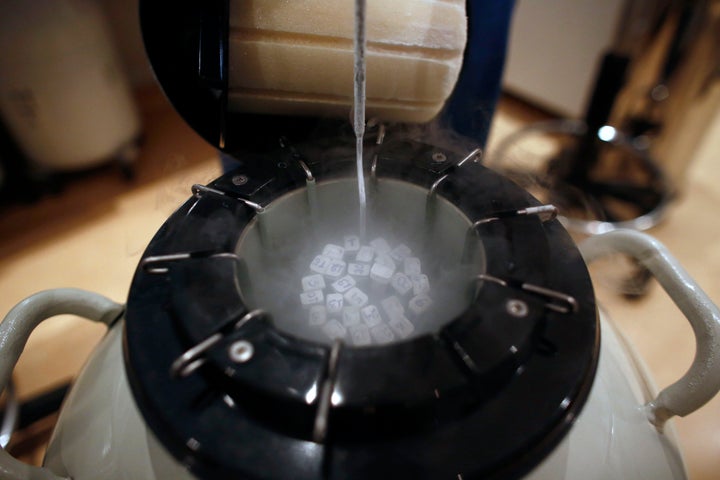 On Thursday in London, Sir James Munby, Lady Justice Arden and Lord Justice Burnett allowed the appeal and remitted the case to the Human Fertilisation and Embryology Authority (HFEA) for further consideration.
Mr and Mrs M were not in court for the ruling.
The ruling, which followed a five-year legal battle, will allow the woman to travel abroad and use a sperm donor to fertilise her daughter's eggs.
Fertility authorities had previously refused to release the eggs because the woman's daughter had not provided written consent from them to be taken abroad. They also believed the daughter may not have realised that her mother's health could be put at risk by such a pregnancy.
The case has now been referred to the HFEA committee - who were fighting the appeal - to reconsider its decision.
The Court of Appeal ordered the HFEA to pay the parents' legal costs, which are in excess of £100,000.