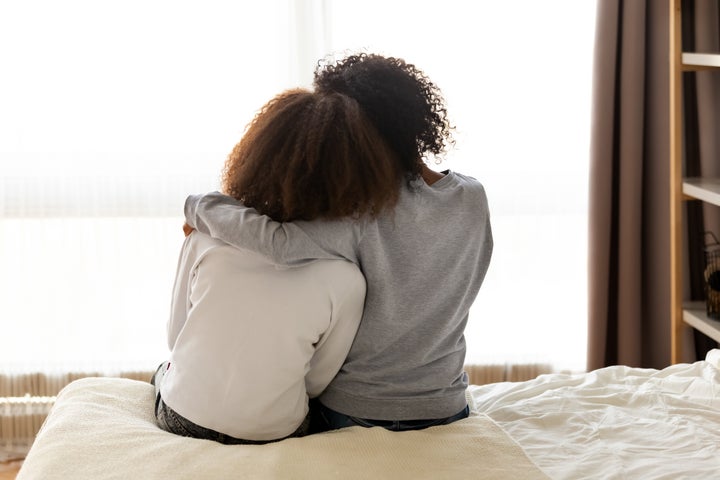 Black women are five times more likely to die in pregnancy, childbirth or in the six-month postpartum period than white women – and the picture's not much better for women of mixed ethnicity, for whom the risk level is increased threefold. For Asian women, the risk is double that for white women.
This worrying pattern is not just visible in maternity care, but also in infant outcomes, breast and cervical cancer diagnosis, and mental health support.
Ahead of International Women's Day on 8 March, the Royal College of Obstetricians and Gynaecologists (RCOG) is calling for the government to take urgent action to tackle these racial disparities in women's healthcare.
"It is essential that we investigate the root causes of these very concerning trends to ensure that all women and girls have the ability to access the same high standard of healthcare," said Dr Ranee Thakar, vice president of RCOG.
There are a number of reasons why these disparities could exist, Dr Thakur said – and the most effective way of examining the inequality is to speak to the women who are affected by them on a daily basis.
One possible factor is racial bias from medical staff, which RCOG suggested is unconscious and often unintentional. This bias can hinder consultations, negatively influence treatment options and can lead Black, Asian and minority ethnic women to avoid interactions with health services in some cases.
"Women should always be at the centre of all decisions and actions pertaining to their own healthcare, and any policies put in place to protect and nurture their health," Dr Thakar said.
Whichever way you look, the figures are damning. Black, Asian and minority ethnic women are at an increased risk of having a pre-term birth, stillbirth, neonatal death or a baby born with low birth weight. In fact, Black women are up to twice as likely to suffer a stillbirth at all gestational ages than white women.
Data also shows that Black women with breast cancer have a higher mortality rate, incidences of poor outcomes are higher for those suffering with cervical cancer, and there's also a significantly lower uptake of cancer screening among the BAME population compared to the white British population in the UK. Yet earlier diagnosis can lead to better outcomes.
Medical research needs to become more inclusive to ensure the right choices are being made, said RCOG, which is holding a panel on 6 March, entitled 'We need to talk about race', where women will share their own experiences, alongside talks from clinicians and academics.