But despite their increasing popularity, female competitors still do not earn as much as their male counterparts.
Research conducted by BBC Sport shows that the gender pay gap in sport is narrowing, but still very much exists.
A total of 83% of sports now reward men and women equal prize money, but the disparities in some sports are still shocking, with cricket, golf and football among the worst offenders.
In comparison, just 70% of sports offered equal prize money in 2014.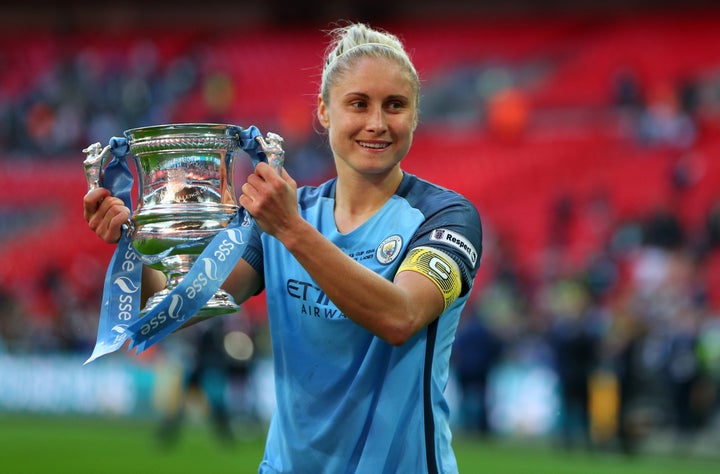 To conduct the audit, researchers contacted the governing bodies of 68 sports, of which 55 responded.
The analysis of pay was based on prize money and did not include separate wages, bonuses or sponsorship.
The study found football had one of the highest disparities, with the prize money for the next men's World Cup coming out at £35 million, compared to the women's total of £2 million.
In addition, male golfers competing in The Open have the chance to win £1.17 million, while the women's prize money is £487,500.
In cricket, male teams can bring home £3.1 million for winning the World Cup, while the women's team can win £470,500.
Commenting on the findings, Sports Minister Tracey Crouch told the BBC: "It is encouraging that remuneration for sportswomen has improved and we are seeing greater equality in professional sport.
"However, there is still more work to be done to put women's sport on the same footing as men's.
"Women's Sport Week provides a fantastic opportunity to continue to raise the profile of women in sport, celebrate phenomenal female athletes and champion participation for women of all ages and backgrounds."
Previously speaking to HuffPost UK, Ruth Holdaway, CEO at Women in Sport, said "there needs to be fundamental culture change within the sports sector itself" for women's sport to get the pay and recognition it deserves.
"We need transformation at every level of sport, but especially at the top as female board members and CEOs of sports organisations are still a minority," Holdaway told HuffPost UK.
"Women's sport will never receive the recognition it deserves when female voices are in short supply."
The full table of prize money for men and women can be found here.