Alex Scott isn't one to let gender stereotypes stop her from pursuing her dreams.
The England defender and Arsenal captain is one of the most decorated players in the women's game, having earned more than 100 caps for England.
She helped her country win bronze at the 2015 World Cup in Canada and silver at the 2009 European Championship in Finland.
And when she's not on the pitch, she's making sure women's football is still on everyone's radar by presenting shows including 'London Live' and 'Soccer AM'.
Now, she's got one message for women who second-guess their own ambitions: "It's okay to be confident and want things for yourself."
We spoke to the 32-year-old for our new women's series Fierce ahead of the Lionesses last home matches before this summer's UEFA Women's Euro 2017.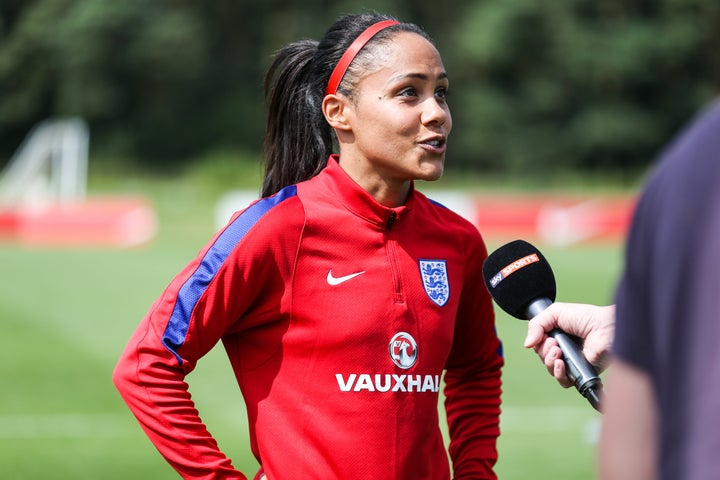 Who inspires you and why?
"My mum definitely. She really inspires me in how she is and how she conducts herself and what she has gone through in life. She never gives up, she is determined and really instilled in me that no matter what cards you are dealt you can change them.
"In terms of football, Ian Wright was always my role model as he always played with a smile on his face. When I was growing up there weren't any visible female football role models for me, but that's really changing now and hopefully asking young girls now they'd mention my England teammates."
What motivates you to get out of bed in the morning and keep pushing forward?
"The fact that I haven't yet won a gold medal with England so there is more to achieve. Hopefully we can do that this summer at Euro 2017."
How do you think society views ambitious or successful women?
"Maybe in the past it was frowned upon. People would see a woman driven and motivated and turn their nose up.
"I think it's different now though and girls who are growing up know, or hopefully know, it's okay to be confident and want things for yourself."
Does success have a downside? If so, what is it?
"Sometimes when you are doing well, people want to see you fail. Use it as motivation, keep good people around you and don't let it affect you."
How do you practise self-care and why is it important?
"As I got older I realised I needed to get the balance right in my life. Football used to be everything I did, but now I know I need a mental break from things.
"I go to training, work hard, but then step away, as it's healthy to enjoy other parts of life and it gives me more energy."
What's your biggest regret? And what did you learn from it?
"I don't really look at anything with regrets, but I do regret the tattoo I got on my back when I was 16!"
If you had one piece of advice for other women, what would it be?
"Be courageous. We're told we need to be perfect but it's okay to try and fail, have courage."
What's the one thing you would change or do in 2017 to push women forward?
"Win the Euros this summer."
England take on Italy and Austria on 7 and 10 April in their home send-off games ahead of the Euros this summer. You can buy tickets at www.thefa.com/tickets and show your support using #Lionesses.
Fierce is our new regular feature on The Huffington Post UK, asking trailblazing women what drives them. We'll be speaking to a range of women including those who've found success in male-dominated industries, created a service to help other women and those using their position to empower others.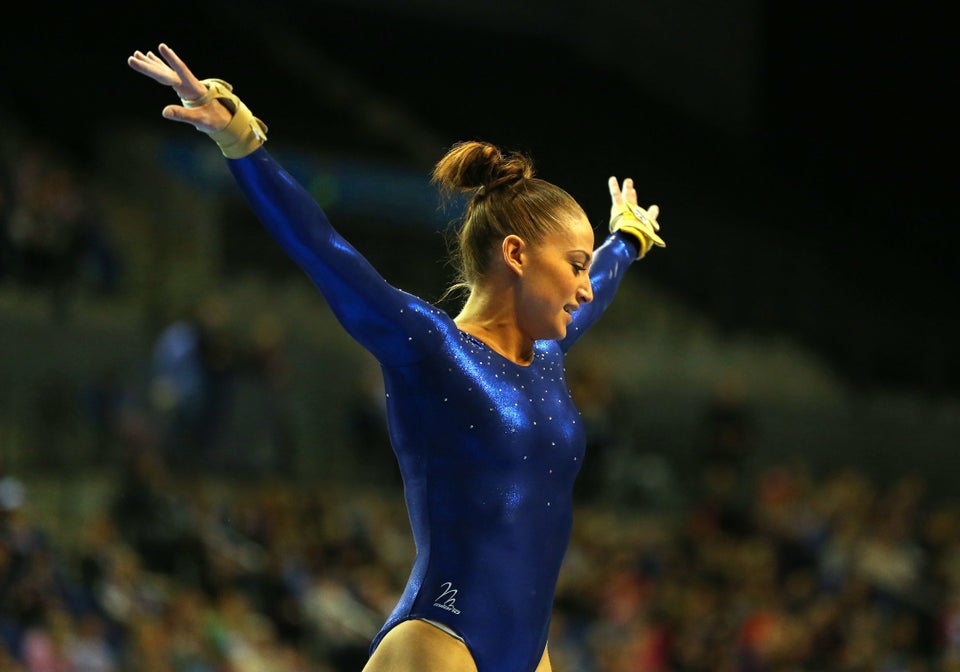 Inspirational Women In Sport