Woody Allen's TV series 'Crisis in Six Scenes' has finally made its debut on Amazon Prime, and the first reviews are decidedly mixed.
When the deep-pocketed streaming service commissioned the veteran filmmaker to bring his unique schtick to the small screen two years ago, its chief exec Chris Bird told HuffPostUK, "Woody Allen can come back in two weeks or two years, doesn't matter".
Well, it's been somewhere in between, and he has and it's here, and it's… okay, but nothing special. It fits into the genre of 'late Woody' big screen offerings, nothing like as bad as the 'Scoop' and 'Match Point' era, but clearly not hitting the heights of 'Manhattan' and 'Annie Hall'.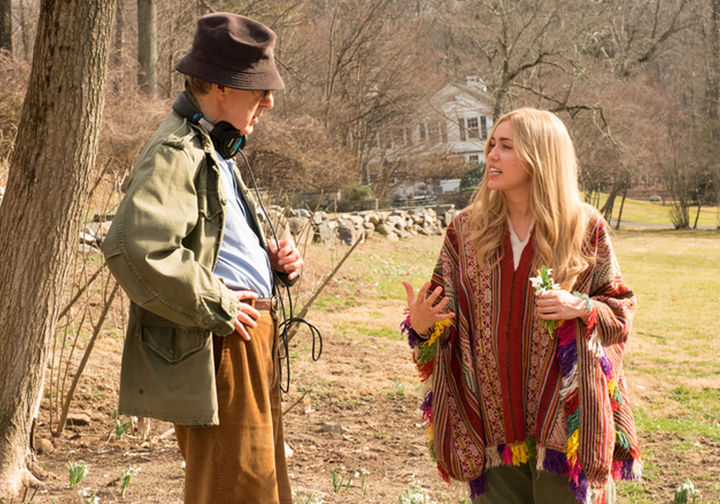 In a nutshell, Woody does what Woody always does on screen, bringing his brand of neurosis to the character of a New York suburban-based middling writer Sidney J. Munsinger, with aspirations to Salinger, and a psychiatrist wife. Their late 1960s comfort is disturbed, first by news of riots, unrest, civil disturbances brought to them through the television news, and then by darkness-of-night arrival of family friend, Lennie Dale, who turns out to be a young radical on the run. That'll be Miley Cyrus.
At 6 x 22 minutes long, 'Crisis' is not arduous and can be easily binged. But, in an era of 'Fleabag' on this side of the Atlantic, 'Master of None' on the other side, clearly Woody's contribution to this era of TV will raise little more than a small glass of cheer. Woody Allen's worst gags are always still worth hearing, but oh, it makes you wish he had one more magnum opus in him. Play it again, Woody.
What the critics are saying:
Tim Goodman, Hollywood Reporter:
"… Enthusiasm for that shtick will vary based on love of Allen and how old you are, but there's enough of it to be lightly amusing across about half of these episodes. But that's not nearly enough. And, worse, the sum of Crisis in Six Scenes doesn't even come remotely close to what other creators are doing in the medium with the half hours they've been granted."
Dominic Patten, Deadline:
Maybe the fact that none of Crisis' six episodes clocks in at more than 30 minutes reveals just how little Allen seems to care about the medium and the possibilities of the platform because the meandering series takes several episodes to break the smallest of comedic and narrative sweats.
Daniel D'Addario, Time:
Allen himself has said he's "regretted every second since I said OK" to Amazon. But the ways in which Crisis in Six Scenes fails are instructive. TV may be on its way to supplanting cinema as America's dominant art form—and may indeed have done so already—but it's not the same. And importing a movie director at premium price isn't enough to make a show…. Even at his cinematic worst (I'd place 2014's period romance Magic in the Moonlight at or close to Allen's nadir), Allen isn't quite so unfocused.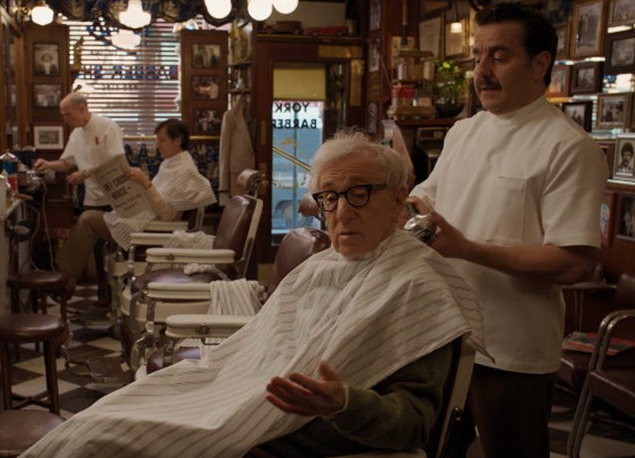 Mike Hale, NY Times:
A few of the scenes are funny in themselves — one in particular, a self-referential bit featuring Mr. Allen's character pitching a TV series to a pair of stone-faced young executives, is close to vintage. Most of them, however, have a ghostlike semblance of humor. You can see where the laughs are supposed to be, because you've seen Mr. Allen do this kind of thing before. But here he's just going through the motions.
Ed Power, The Telegraph:
As an undemanding comedy of manners, Crisis in Six Scenes is perfectly watchable. Fans of Mad Men, likewise set in the roiling Sixties, will appreciate the period fashion and beautifully-lit interiors. However, Allen devotees hoping for a glorious new chapter in the twilight of his career are likely to be underwhelmed – just as the maestro warned all along.
Woody Allen's 'Crisis in Six Scenes' debuts on Amazon Prime today. Click the first picture below for our slideshow of pics from the series: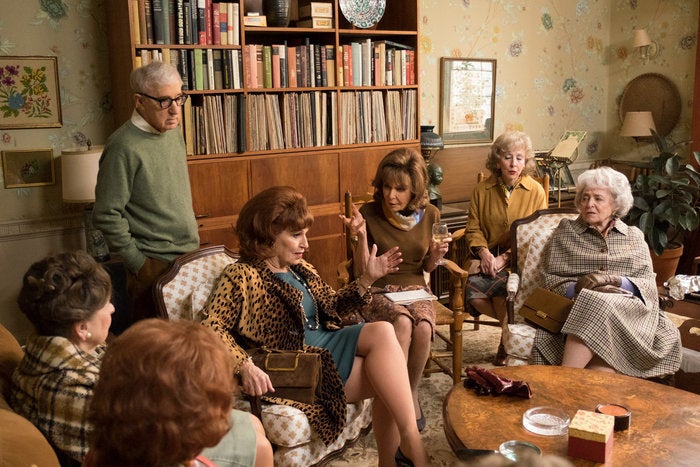 Crisis In Six Scenes
Related