Steve Jobs may no longer be at the helm of Apple, but that hasn't stopped the tech moguls from driving endless innovation. As sure as the sun comes up each day, Apple will be asking you to buy a new iPhone every 12 months.
Apple has launched a jazzy new iPhone 11, iPhone 11 Pro and iPhone 11 Pro Max (yes, we really have had that many generations) for everyone to get excited about – and devalue the cost of your current model.
At the launch event last night, the phones were unveiled – showing not only the three cameras (causing those with trypophobia – a fear of small, clustered holes – to have a meltdown), but also the new colours and sizes.
Going on sale on 20 September, and starting at £729 (the Pro is £1,099 and the Pro Max is £1,149), here are four things you need to know about the new phones.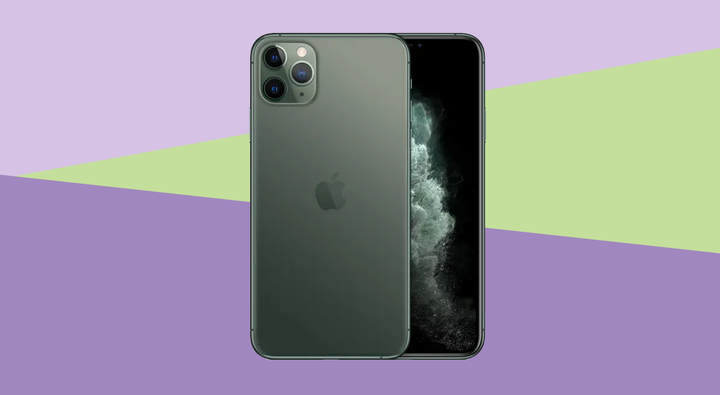 1. Midnight green colour. In case you were bored of the black, silver or rose gold offerings, the new iPhone 11 Pro and Pro Max will be available in midnight green, which is basically a dark, metallic-looking green. The other three colours will be space grey, silver and gold. The iPhone 11 will be available in purple, green, red, yellow, black and white.
2. New camera system. The iPhone 11's big focus is ensuring you get better photos. Even the cheapest entry-level phone comes with a dual rear camera system that has a wide-angle and an ultra-wide angle lens. It also has night mode, improving low-light photography, and a slow-motion video feature.
3. A variety of screen sizes. The iPhone 11 Pro is 5.8 inches and the iPhone 11 Pro Max is 6.5 inches. Not only are these phone bigger, Apple says they've also got the "best screen it has ever put on a phone". Ever. The display is the new "OLED Super Retina XDR", which sounds complicated but is just meant to be damn impressive.
4. A bionic chip. Okay, this might sound like something from a Marvel movie but Apple says its new A13 Bionic chip is the stuff of dreams, not nightmares. It will use machine learning to help stitch together better images from a number of different shots, as well as giving us up to five hours extra battery life from the device (which, let's be honest, is worth the £1,000 alone).