It's the livestream nobody asked for but we all got: the Museum of London has launched a live video of a slice of fatberg so that people can watch it decompose over time.
Since going off display last month, fatberg has changed "drastically", the museum curators have said, and it is no longer "sweating or hatching flies" but instead growing a toxic mould with "yellow pustules."
The livestream, called FatCam, made up of congealed fat, grease, and wet wipes, can be watched here.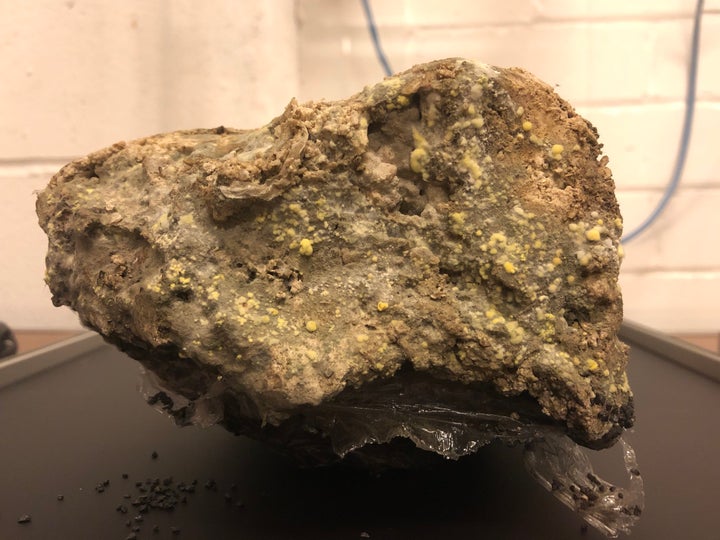 "By adding these samples to our permanent collections we are preserving material evidence of how we live now, and, as we change our habits and attitudes, fatbergs could well become history. The fatberg livestream means these samples can entertain and educate people around the world," curator Vyki Sparkes said.
The museum told HuffPost UK that fatberg was so popular that fans had sent unsolicited artwork, including poems and a photograph of a child's birthday cake decorated to resemble a fatberg, in to the museum.