A YouTuber has issued an emotional plea asking anyone who is having suicidal thoughts to reach out to those around them for help.
Alexa Losey, 22, from Los Angeles, told her 980,000 subscribers of the pain of losing a friend to suicide and also revealed she's experienced suicidal thoughts herself.
Losey also criticised the media for "romanticising" suicide and in the video's description, she accused Netflix show '13 Reasons Why' of "glorifying" the issue.
"In traditional social media and TV shows, suicide has recently been romanticised and it's been mentioned a lot," she said.
"There's been a huge increase in teenagers that have been found in the emergency room due to suicide attempts and hearing that makes me feel like I need to share the story of what happened to me and something that has impacted my life every day since it happened."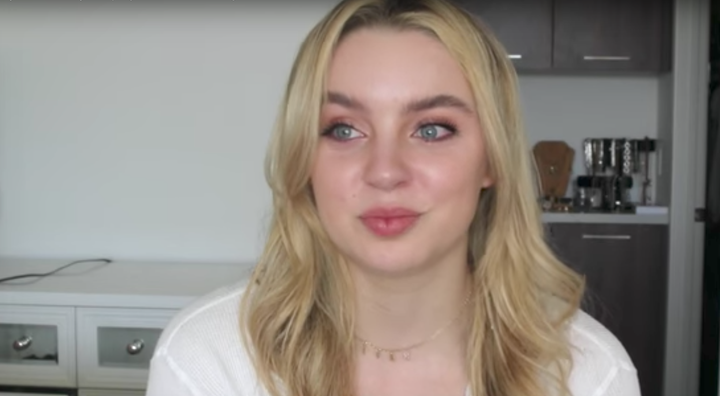 Losey explained that five years ago, a close friend took her own life.
"The way that I describe losing a friend to suicide is basically, when you love somebody, you give them a little piece of your heart,' she said.
"When someone breaks your heart, you're eventually able to get that piece back - you're able to mend your heart. But when you lose a friend to suicide, especially, you don't ever get that little piece back.
"It's like this empty little whole in your heart that eats away at your forever. It's always confusing and it doesn't make sense."
With tears in her eyes, she went on to say that she has felt suicidal in the past.
"I know how she was feeling before she took her own life, because I've been in that place when I thought that was an option," she said.
She went on to plead with anyone watching who may be having suicidal thoughts to stop and talk to someone.
"All I can say to anybody that's contemplating ending their own life is that you can't," she said. "I know you think you can, but you can't.
"I know that before she ended her own life she felt like nobody loved her and that nobody was going to love her, but that's not true.
"When you take your own life you rob yourself of all these people in the future that want to love you and want to know you...you don't give happiness a chance."
Losey said she went to counselling and got help for her own mental health issues and recommend that others do the same.
"It's the hardest thing to try to convince yourself to stay alive when you feel like your only option is to end it, but I absolutely promise you that it's worth it and it does get better," she said.
She told any young people watching that if they don't feel like they can talk to their parents about mental health, they should talk to a teacher or guidance counsellor, who'll then be able to direct them to the correct health service.
"If you know somebody or you are somebody who is dealing with suicidal thoughts, or has attempted suicide, please seek out professional help and please help those people seek out professional help," she said.
"I promise you in gets so much better...life is worth living, even when it feels impossible."
Useful websites and helplines:
Mind, open Monday to Friday, 9am-6pm on 0300 123 3393
Samaritans offers a listening service which is open 24 hours a day, on 116 123 (UK and ROI - this number is FREE to call and will not appear on your phone bill.)
Get Connected is a free advice service for people under 25. Call 0808 808 4994 or email: help@getconnected.org.uk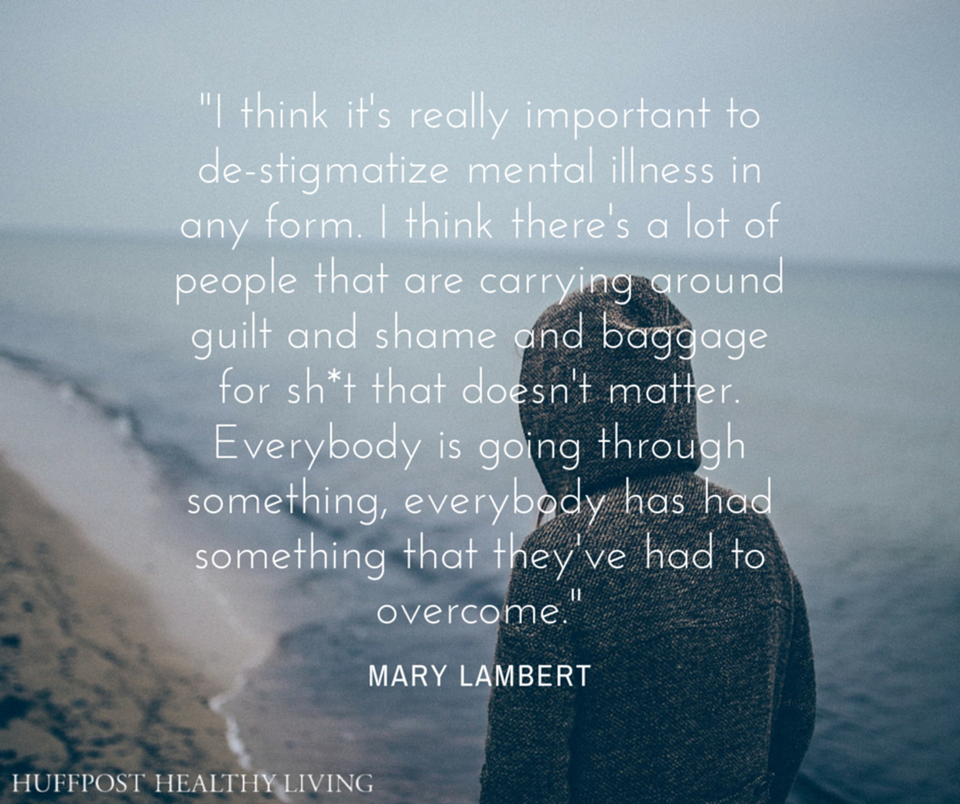 10 Quotes That Perfectly Sum Up The Stigma Surrounding Mental Illness