It's been a long time since 'High School Musical' and Zac Efron seems to have spent a fair proportion of that time in the gym, judging by these pictures.
Zac buffed up even more than usual for his latest film 'Bad Neighbours 2', and you can see the results here. But how has he pulled off this newly defined physique, and can you do the same? Here are some top tips...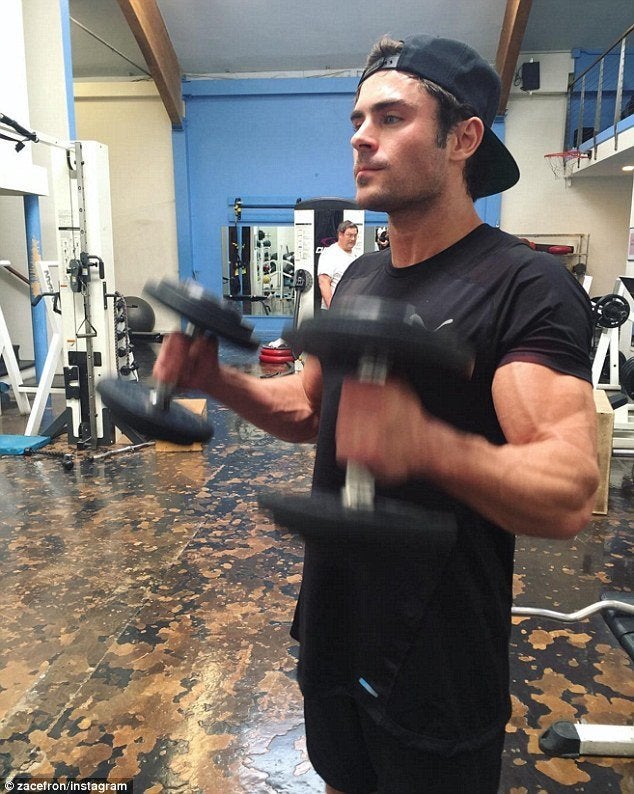 Get Ready to Grab the Big Weights
Zac's upper body is proof that curls are a good exercise to work on the biceps (of course). Hold each dumbbell at the side of the lower torso while slowly curling each one up to your chest area (elbows bending accordingly). Again, go for 4 sets of 10 x pull ups.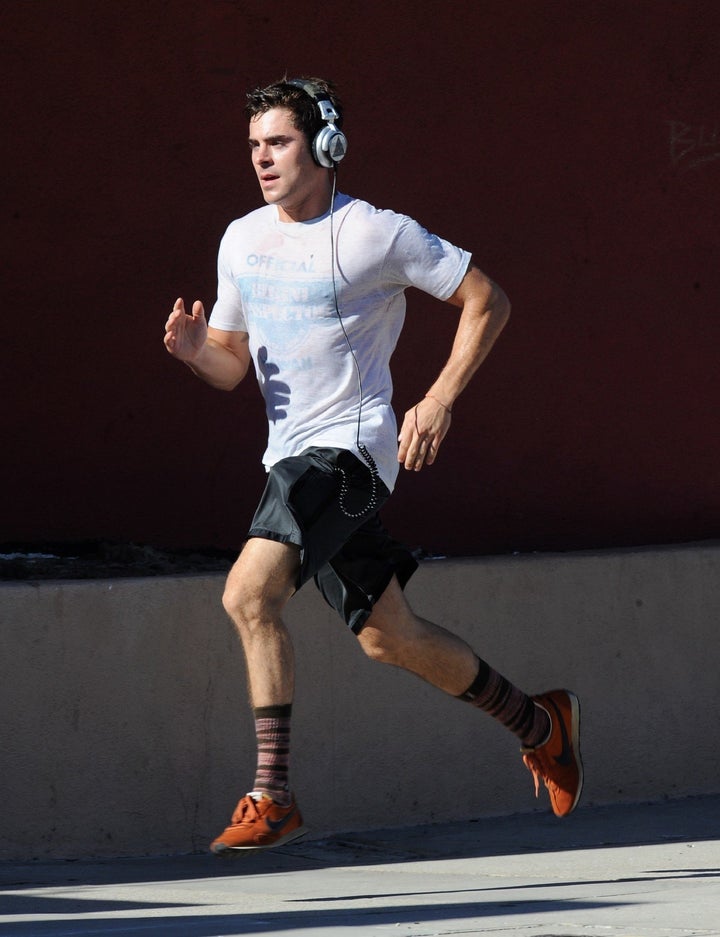 Cardio is not only a great warm up but also very important when it comes to complete exercise routines. You can opt for a light jog or even some intense interval sprints (30 seconds on (sprints), 10 seconds rest and repeat for 10 minutes). This can be varied and something you can do in or out of the gym. We often see Zac jogging on the sunny streets of LA, so maybe something to try once the weather picks up again.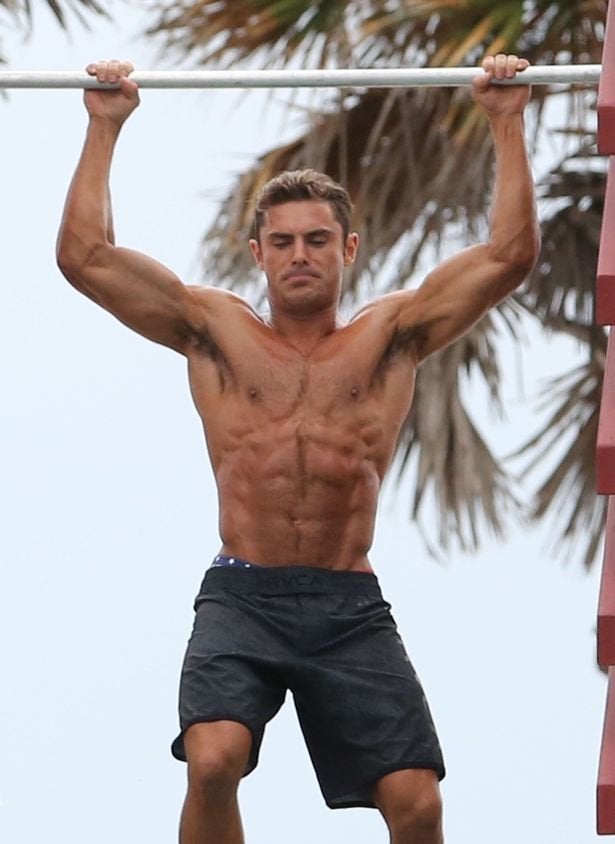 Bodyweight training is important
It's always good to vary your work outs with some body weight training. You can do this at home, in the park, in the gym… or on a sandy beach somewhere like Zac. Pull-ups are a good place to start. They'll work various areas including your pictorials, deltoids, external oblique, plus more. Grip a bar above you with your arms facing outwards from your ears at 90 degree angles and slowly pull yourself towards the bar. Go for 4 sets of 10 x pull ups.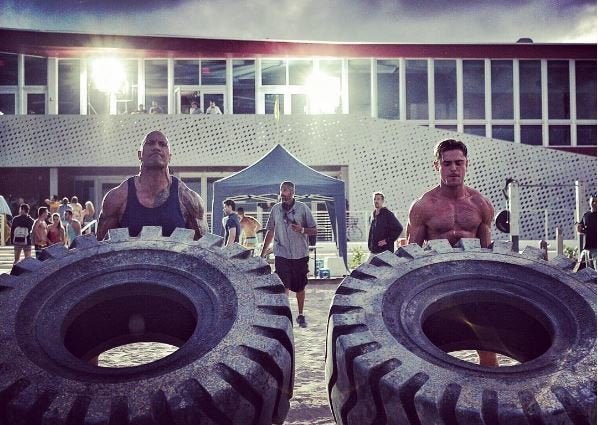 Tyre flipping is a great body building exercise and one that will also help with strength building and Zac seems to do this for fun after a day of filming with his co-host Dwayne 'The Rock' Johnson. But this is certainly one to practise if you want to work on that strength and physique. You can get your hands on a tyre, whether it be an old car tyre or you can purchase one specifically for this purpose and it's something you can do easily in a garden space. Attempt this with the biggest tyre you can physically flip over and go from one end to the other (in an outdoor space) – doing as many a possible flips.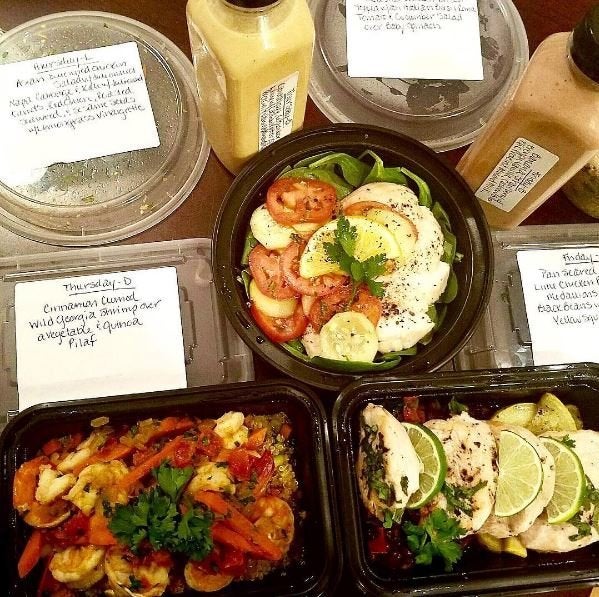 They say abs are made in the kitchen but so is everything else. The hardest thing when it comes to getting ripped may just be living by a strict diet. Getting a body like Zac's will involve eating a ton of protein, loads of veg and swapping those processed foods for more simplistic alternatives. You might want to think about dropping white carbs although it may be hard to resist a nice portion of chips.
Zac Efron stars in 'Bad Neighbours 2', now in UK cinemas. Here's a bit more Zac. Tap the first picture below to open the slideshow: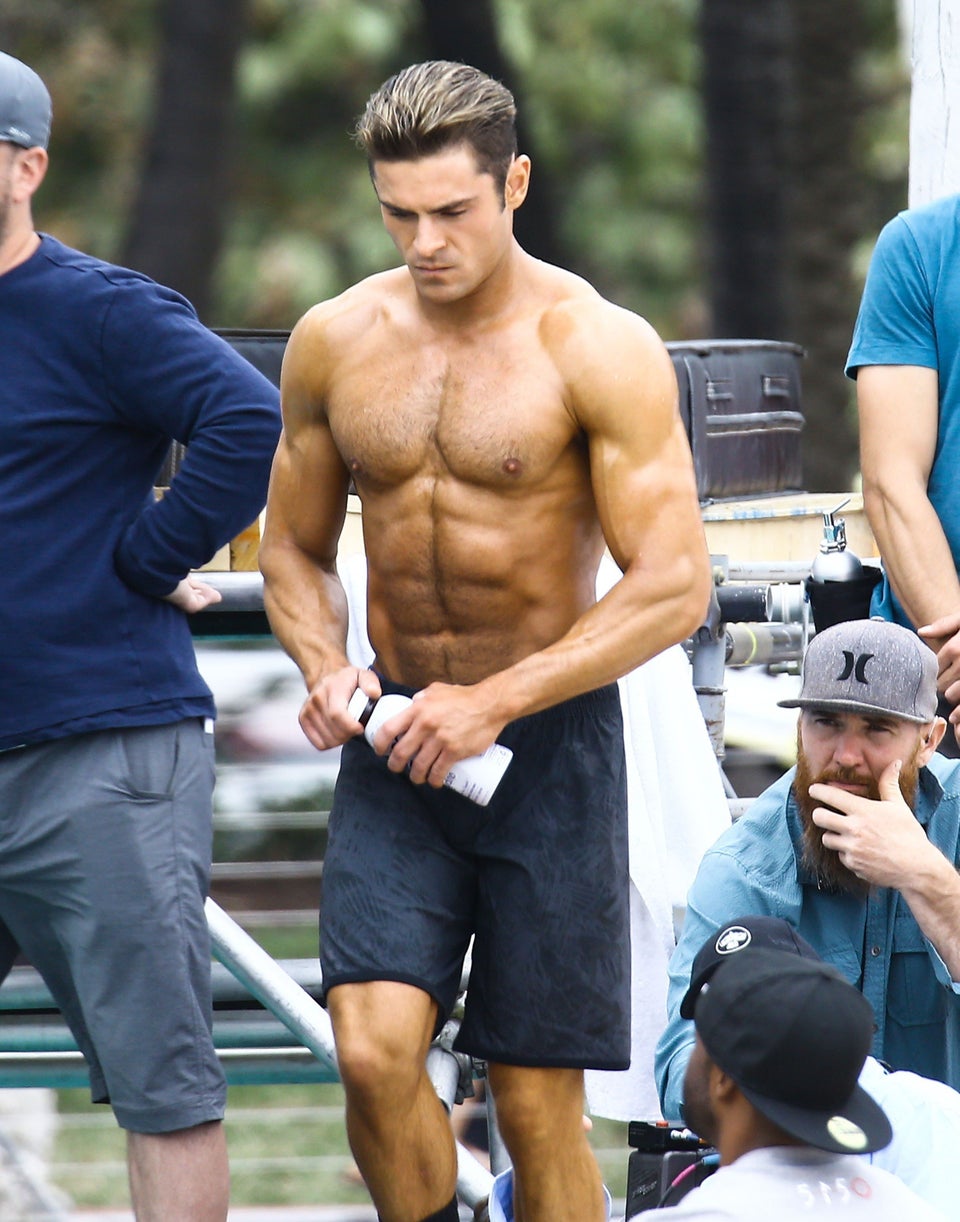 Zac Efron goes shirtless on the set of 'Baywatch'
Popular in the Community