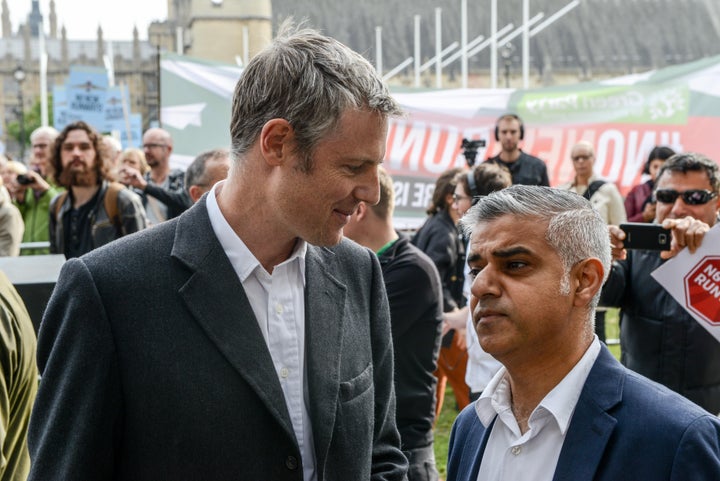 Zac Goldsmith is telling ethnic minority voters that a vote for his mayoral rival Sadiq Khan could put their family jewellery at risk.
The Tory candidate for London Mayor is putting out leaflets in the Indian and Tamil communities claiming Labour supports a wealth tax aimed at "family heirlooms and belongings."
The leaflets also claim Khan did not "speak about Sri Lanka or the concerns of the Tamil community in London" when he was a Government minister from 2008 to 2010.
One Labour MP described the campaign leaflets as "totally dishonest", but Goldsmith's team defended the literature.
There was outrage on Twitter after the leaflets were delivered through letter-boxes.
Labour MP for Hampstead and Kilburn, Tulip Siddiq said: "The Tories are running a desperate and negative campaign for Mayor of London.
"It's no surprise that they have resorted to sending out these scaremongering and totally dishonest leaflets.
"Zac Goldsmith just doesn't understand the great diversity of our City – he is not fit to be Mayor.
"His campaign is patronising London's communities by trying to scare them with the threat of a non-existent jewellery tax, rather than focusing on the big issues like housing, transport and policing."
The basis for the claim that Labour would support a tax on jewellery comes from an interview with John McDonnell on The Andrew Marr Show in October last year.
After being asked if Labour would consider introducing a wealth tax, the Shadow Chancellor said: "Yes. Well I think at some stage we'll be looking at a fairer taxation system."
The French version of a wealth tax covers jewellery, but this point was not specifically put to McDonnell in the interview.
A spokesman for Goldsmith said: "Khan experimented with Corbyn and helped elect a Labour leadership who want a new tax on family heirlooms, including jewellery – if he is allowed to experiment with London from City Hall he represents a threat to the economic security of every family in our City."
Those comments came after the Labour candidate took issue with Goldsmith using the words "radical and divisive" to attack him on campaign leaflets.
Khan said: "Calling someone divisive and radical, be very careful how that's perceived. You're playing with fire. When you say that about a candidate of Islamic faith, what are you implying? That will come back and bite you in the bum if you resort to that."