Zola Budd, the former South African athlete who lit the touch paper for a wealth of anti-apartheid feeling when her UK passport was fast-tracked back in 1984, admits in a new film that she hadn't even heard of Nelson Mandela before she came here.
Zola's controversial collision with America's track sweetheart Mary Decker at the Los Angeles Olympics made headlines around the world, and sealed a troubled year for the teenage athlete who says now she wished she'd never left South Africa at the time.
Zola and Mary's story is told in a new documentary 'The Fall' which premieres on Sky Atlantic tonight, and will be released in UK cinemas. I meet them together in London, where they sit together, bizarrely chatting like old friends, not the new ones they have become since being reunited by the film crew over the past year.
"It was the political situation, which I found particularly unfair.
"Athletes lead very simple lives, they eat, sleep, train, repeat. For a few years, you become a running recluse. When you travel, you head straight to the track, you don't have the chance to learn about other cultures, or at least we didn't then. I didn't concentrate on anything else apart from my running. So you 're not equipped to have these discussions.
Mary Decker admits she was equally in the dark about Zola's precarious political situation, when she lined up against her for that unforgettable women's 3000metres final.
She remembers: "I wasn't aware how intense the apartheid issue was, we weren't exposed to it in the US. In retrospect, I have great respect for Zola for even entering the country. I thought I was dealing with just another international athlete. It was totally not on my radar."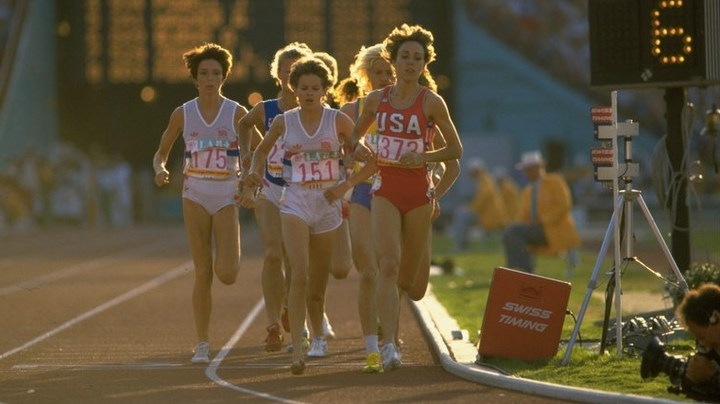 32 years ago, it was a different story, when Zola accidentally tripped Mary as both athletes strove for front position in the race. After Mary went down in agony, she was carried off the track, she refused Zola's apology in the tunnel and later tore strips off her in the press conference.
The film makes clear how Mary's rage was the result of years of frustration at being the best in the world for years and yet denied the chance to shine at the Olympics – too young in 1972, injury in 1976, boycott in 1980, and now this. But it highlights, too, the enormous personal price paid by Zola, a shy teenager with the world's spotlight upon her, never mind the booing in the stadium as she deliberately slowed down following the disaster.
The film makes you feel hugely sympathetic to both women, and freshly appreciative of athletes in general as the current crop head to Rio.
For these two, life is very different these days. Zola is still a running coach, based in South Carolina, while Mary struggles with arthritis, but still competes in all she does, even quilting.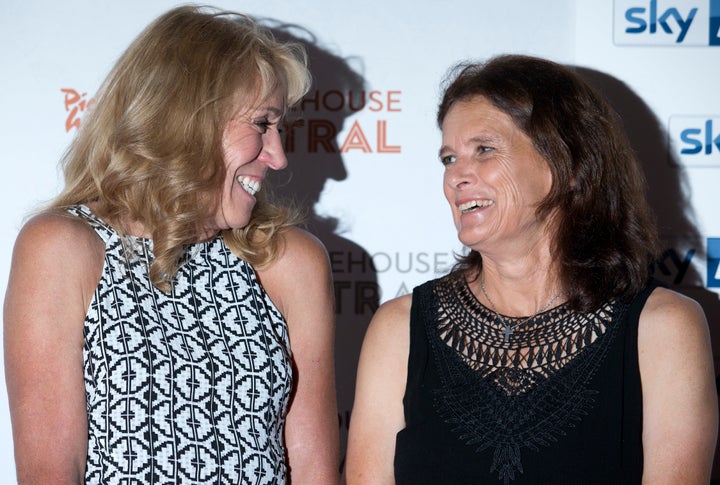 "That same thing that got me to the Olympics is there still," she smiles. "I have a huge organic garden, and it has to be great. My quilts are enormous. It's about being the best you can be, whatever you're doing. That's still there."
Zola, who shares with her former rival a love of the environment, animals and husbands who share birthdays, nods in agreement. And then she asks Mary, "Have you thought about a hydroponic fishpond?"
And that's where I leave them, happily passing the time - two ordinary women, with one extraordinary shared history.
The Fall airs on Sky Atlantic tonight (Friday 29 July) at 9pm and will also be screened in Picturehouse Cinemas nationwide fromtonight. Tap the picture below to open our slideshow of that momentous Olympic year: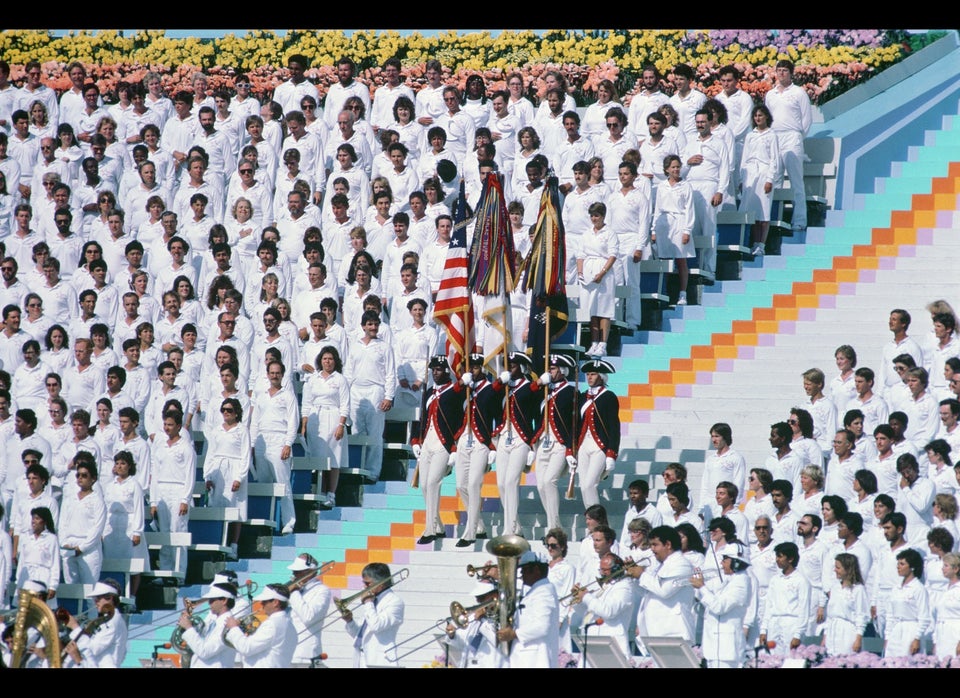 1984 Summer Olympics Retrospective
Related