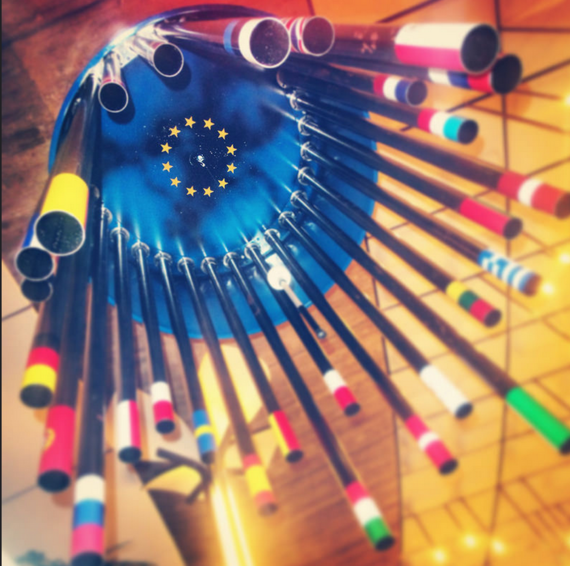 Eating less, exercising more... It's the time of year for forging resolutions. It's also the occasion for the European Commission to see what it could do better in a Europe beset by economic worries and increasing euroscepticism. Led by Jean-Claude Juncker, the new Commission wants to focus on boosting economic growth and creating jobs, as reflected in its 2015 work programme.
MEPs gave the work programme a mixed reception during the December plenary session. They will adopt a resolution on it during next week's plenary, on Thursday 15 January.
The priorities
The main priorities are: an investment plan to boost Europe's economy, the digital single market package, a free-trade agreement with the US, a new migration policy and an improved energy policy.
The €315 billion investment package aims to create jobs and boost growth in the EU. In addition to EU funding, the goal is to attract money from the private sector, for example by removing barriers to investment and further reinforcing the single market.
The Commission wants to promote the digital market by removing restrictions, investing in ICT research and innovation, updating copyright legislation and simplifying the rules for making online and digital purchases.
Negotiations will continue for a free-trade agreement with the US. The Commission has promised to increase transparency about discussions and vowed to safeguard existing EU standards on health, environment and data protection.
Regarding migration, the Commission wants to foster greater cooperation between member states in order to better protect people in need, while introducing tough measures against irregular migration and people trafficking and smuggling.
In order to boost the single market, the idea is to help companies to innovate, for example through the Horizon 2020 programme; invest in knowledge and skills, especially for vulnerable groups such as the young and the long-term unemployed; support labour mobility; as well as implementing new banking supervisory and resolution rules.
Less is more?
With only 23 proposals, the work programme for 2015 offers fewer initiatives than in previous years. The Commission has promised to simplify EU legislation and Frans Timmermans, the Commission's first vice-president, is in charge of better regulation, assessing if new proposals are needed and whether existing laws should be amended or scrapped.
The Commission has taken a close look at 450 outstanding proposals, put forward before it took office on 1 November 2014, and is now suggesting amending or even scrapping 80 of them.
MEPs mostly welcomed plans to focus more on implementation and reducing red tape, but questioned the withdrawal of some proposals, notably related to tackling discrimination and protecting the environment.
Next steps
MEPs will vote on a resolution on the Commission's work programme on 15 January. They will then scrutinise each individual proposal as it arrives in the European Parliament and as necessary amend, approve or even reject it.