European Union, two words that provoke a Marmite reaction in the British media and public- you either like it or loathe it.
Sceptic, supporter or completely indifferent, the several institutions of the EU affect our daily lives in Britain.
One of the most powerful branches is the European Parliament, which is both the legislative and only democratically elected arm of the European Union.
Headquartered in Brussels, Belgium, the European Parliament is comprised of more than 700 Members of the European Parliament, MEPs, who belong to seven political groups. MEPs vote on legislation that will later become law in the 27 Member States of the EU.
Last week, MEPs convened in committees and political groups. Here is a snapshot of issues debated and key decisions made.
COP 17 Climate Change Conference Durban
With the US and China still in deadlock over agreeing a Climate Change deal by 2015, the European Parliament's delegation in Durban, South Africa, called for the two superpowers to stop finger pointing as it is delaying a globally binding agreement.
"The recurring ping pong blame game between the US and China is no longer acceptable and must come to an end," said Jo Leinen, a German MEP and Chair of the EP delegation to the UN Climate Change summit. "The financial crisis should not be an excuse to give up climate protection, but an opportunity to invest in green technologies," he added.
As we have seen, the outcome of Durban was perhaps better than expected.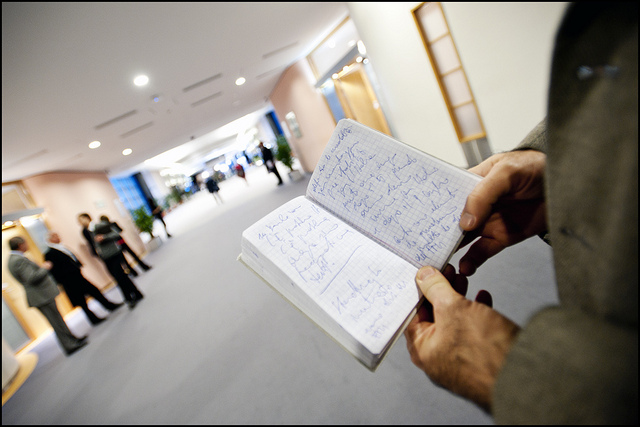 Motorbike Emissions Overhaul
Keeping with the green theme, MEPs in the Internal Market Committee, voted in new rules to improve the safety and environmental performance of two-wheeled vehicles.
Dutch Christian Democrat Wim van de Camp, who is steering the proposals through Parliament and is a biker himself, said that stricter emissions limits will come into effect from January 2016 for mopeds and scooters. By 2020, bigger and powerful motorbikes will have to pass the most stringent of European emission standards known as Euro 6. European emission standards run from Euro 1-6 and define acceptable limits on exhaust pollution from vehicles.
A report about the motorcycling proposals by EuroParlTV, the Parliament's TV channel, can be viewed here.
Bankers' Bonuses
If a film were made about the global financial upheaval, bankers and their bonuses would feature heavily. Banks continue to hand out large payouts to some of their employees, while taxpayers are still picking up the tab.
New rules mandate that in place of upfront cash, 40-60% of any bonus must be deferred and can be recovered if investments do not perform as expected. Moreover at least 50% of the total bonus should be paid as "contingent capital" - funds to be called upon first in case of bank difficulties
Arlene McCarthy, a British MEP, who guided new rules through Parliament to rein in bonuses said, "The EU law is directly designed to tackle the incentives for excessive risk taking which contributed to the financial crisis."
Read more of Arlene McCarthy's views on regulating the banking system.
Poverty in the EU
80 million people live in poverty in the EU. That is one million less than the population of Germany. The Employment Committee now has a target of raising 20 million people out of poverty by 2020. Although tackling poverty falls to each national government, the EU can assist in the process by setting up EU-wide rules and allocating funds to alleviate poverty.