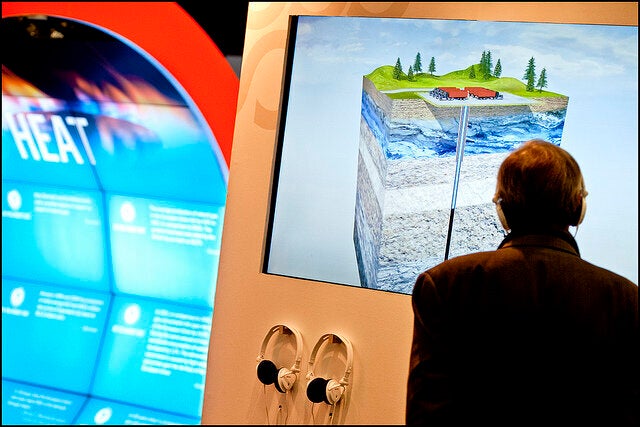 Two countries, two approaches to shale gas extraction. Fracking has helped the US overtake Russia as the world's biggest natural gas producer. In France, however, the constitutional court ruled earlier this month that a government's ban on shale gas drilling was legal and not disproportionate.
Public opinion in the UK is divided. Just 55% of the population support fracking, according to a poll by the University of Nottingham released in September. The reason: shale gas drilling offers the possibility of cheaper gas and increased energy independence but at the risk of causing environmental problems.
The European Parliament has tried to find a way to maximise the benefits while minimising possible drawbacks.
Parliament favours robust rules to help safeguard health and the environment. On 9 October MEPs adopted an amendment to existing EU legislation specifying that all fracking projects should be subject to environmental impact studies.
At the moment many shale gas projects are exempt from having to do an impact assessment as they tend to have a lower yield than the 500,000 cubic metres of gas a day that triggers the requirement for such an assessment.
MEPs want the public to be fully informed and consulted about every shale gas project. To avoid potential conflicts of interests, the expert cannot be related in any way to the developer or to the authority that has called for the assessment.
MEPs are not blind to the advantages of shale gas drilling. They rejected calls for a blanket ban in Europe, saying the decision should be made at member state level..
In the amendments they call for steps towards standardised criteria in order to cut red tape, making decisions easier and reducing project costs. They also stressed that the need to take environmental issues into account should not lead to more complicated or time-consuming procedures.
The changes to the legislation proposed by the Parliament should give member states the means and the tools to make the best informed decisions about the risks and benefits of shale gas drilling.
Photo copyright European Parliament