The country may be small, but its art is ambitious, grand, uncompromising - Latvia is home to a thriving contemporary art scene, a closely knit community promoted by events such as Riga's annual Survival Kit festival and the Riga2014 European Capital of Culture programme. From Evelina Deicmane's dark humour to Arnis Balčus' frank and investigative photographs, The Culture Trip and I take a closer look at the ten contemporary artists from Latvia you should know.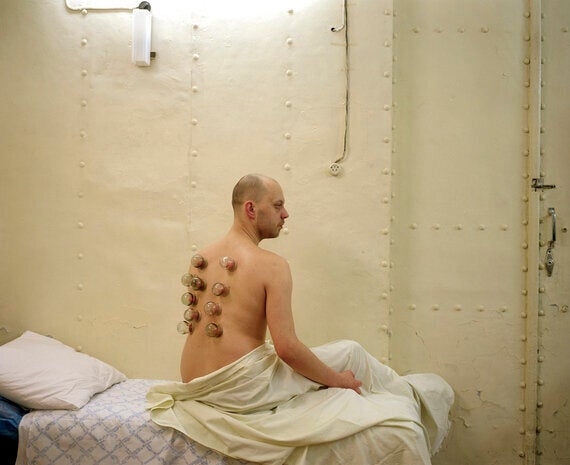 Balčus' acclaimed photographic work is very much preoccupied with questions of identity, space and socio-economic issues, mostly within a Latvian context, although the artist studied and lived in London for a time. The series that first brought him widespread acclaim was the 2004 Myself, Friends, Lovers and Others, which revealed youth in all of its corporeal brutality, carelessness and frankness. The projects that followed pursued a similar track of social probing: while Amnesia (started in 2008) re-staged cultural rituals that were becoming extinct in Latvian society, the more recent Victory Park grappled with questions on Otherness - and more specifically, in the context of Latvia's complex relationship with Russia, and Russian culture. In addition to pursuing his own artistic projects and exhibiting across Europe, Balčus also leads FK Magazine, Latvia's premier photography publication.
Find Arnis Balčus' work at Rigas Galerija, Aspazijas bulvāris 20, Riga, Latvia, +371 67 225 887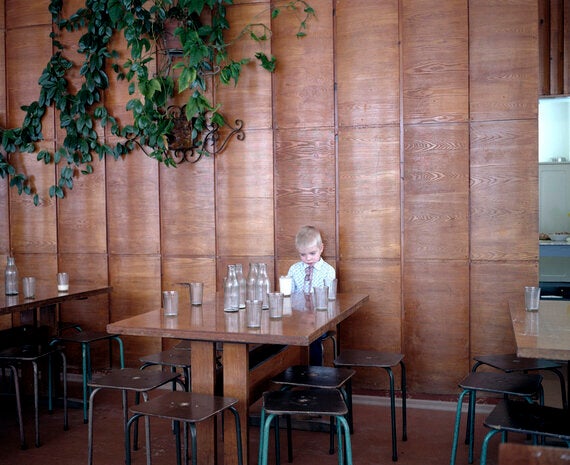 With works shown at biennales and shows across the world - from the 53rd Venice Biennale to Manifesta 7 and the 12th Cairo Biennale - Evelina Deicmane is among the most recognisable household names in Latvian art. Currently based between Riga and Berlin, she produces works that push and manipulate the boundaries of reality, and yet create bold statements on what it means to be human, a group, an individual, using various media. One of her best-known series of photographs, Black Fairy-Tales, does exactly that, all the while investigating the relationship between expectation and paradox via manipulated images. The resultant sense of dark humour and human drama is characteristic of her work as a whole.
Find Evelina Deicmane's work at Rigas Galerija, Aspazijas bulvāris 20, Riga, Latvia, +371 67 225 887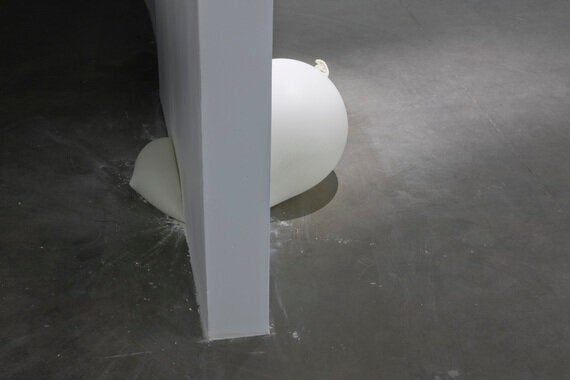 Kriss Salmanis, Mea Culpa
One of Latvia's most revered conceptual artists, Krišs Salmanis was chosen to represent the country at the 55th Venice Biennale alongside Kaspars Podnieks, but his list of accomplishments includes solo shows at home and abroad, as well as a number of collaborations and residencies across Europe. Experimenting with a variety of media from badges and animation to installations, his works tend towards complexity - both in their execution and their intellectual weight - and often revolve around an interactive or kinetic element. North by Northwest, the Venice Biennale project that was later displayed at Riga's kim?, involved a full-grown tree swinging from the gallery ceiling on a pendulum, its movement marking and defying the white cube setting, and probing into the definition and state of nature.
Find Krišs Salmanis's work at the Latvian National Museum of Art, Krišjāņa Valdemāra iela 10A, Riga, Latvia, +371 67 324 461
Playful, unexpected, loaded with a cultural and social heritage - throughout her oeuvre, Francesca Kirke investigates the very conventions that keep the world of art historically untouchable, and questions the medium of traditional painting. Her gentle, clever parodies of the works of old masters make her stand out from the crowd on Latvia's contemporary art scene, while at the same time defining her as one of the most representative painters of her generation. Not even Leonardo da Vinci has managed to escape her scrutinising eye, in works such as 'Don't Worry' (a last supper with Christ, Marilyn Monroe and Mickey Mouse) or '4 Girls' (an 'updated' version of the 'Mona Lisa'). Kirke has participated in a number of international exhibitions, and her work has been shown from New York to Copenhagen.
Find Franceska Kirke's work at Bastejs Gallery, Alksnāja ielā 7, Riga, Latvia, +371 67 225 050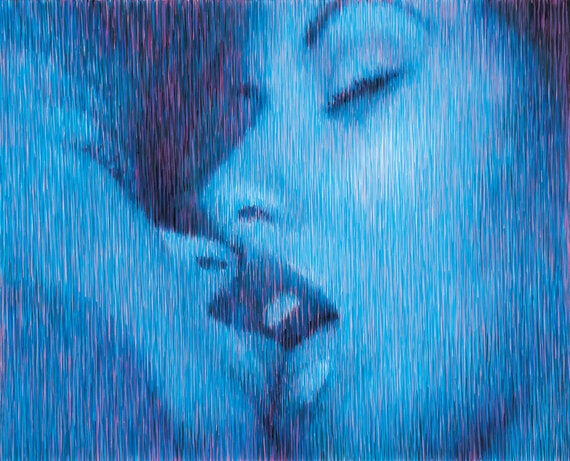 Ritums Ivanovs, Erotic Movie
Working with large canvasses, iconic imagery from pop culture and the vision of man as an emotional being, Ivanovs could be compared to Latvia's Warhol: his paintings sit on a strange border between pop art, op art and hyperrealism, and have brought him widespread popularity at home and abroad. Semi-monochrome, his portraits of cultural icons define his body of work, from 'Madonna in Purple Light', a sensuous and provocative portrait of the Queen of Pop, to his Erotic Movie, a series of paintings and photographs that toy with the idea of pornography transferred onto the canvas. With 11 solo shows in Latvia and abroad to date, Ritums Ivanovs' works can be found at art fairs and in collections worldwide, from the Latvian National Museum of Art to the Tretyakov State Gallery in Moscow.
Find Ritums Ivanovs' work at Rigas Galerija, Aspazijas bulvāris 20, Riga, Latvia, +371 67 225 887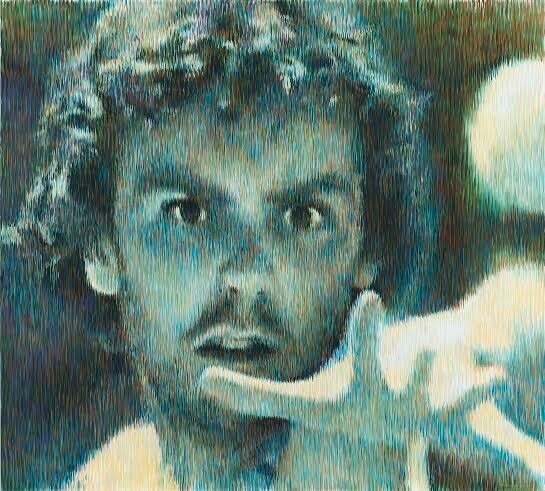 Ritums Ivanovs, Lights On, Ernests Gulbis
Ilmars Blumbergs is an artist with many faces: he was born in 1943, and his career has taken him from stage design to film production, and from painting to sculpture. He has been showcasing his work at international exhibitions for the last four decades, and although his style has evolved considerably, his works are instantly recognisable through their aspect of abstract blurriness, and element of humanity - suggested, rather than depicted, standing as a symbol, a myth, a universal representation that denotes the grandeur of life and death. Eager to experiment with new materials, Blumbergs' 2010 show The Glass Bead Games at the Riga Gallery presented paintings and sculptures as complementing structures, while his multi-media exhibition at the 49th Venice Biennale set a new standard for Latvia's participation in the event.
Find Ilmars Blumbergs' work at Māksla XO Gallery, Elizabetes 14, Riga, Latvia, +371 29 482 098
Born in 1980 in the village of Drusti, Latvia, Podnieks held his first exhibition at the age of 18. Ever since then, he has been experimenting with video and installations, but remains best-known for photographs of himself - and other people - levitating, upright, against the backdrop of his native Drusti, the village being a theme to which he has dedicated the majority of his works. The images are not digitally manipulated; to create the illusion of levitation, the subject of the photograph is suspended above ground, held by a small crane attached to and invisible behind his back. An unsettling sense of tension, set within the landscape of the village, is born, giving rise to images that seem to play with the viewer's grasp on reality.
Find Kaspars Podnieks' work at Māksla XO Gallery, Elizabetes 14, Riga, Latvia, +371 29 482 098
Kristaps Gelzis is one of the most prominent cultural experimenters in Latvia. Confident with a range of media, from watercolour paintings to performance and installations, he has a special interest in responding to social and cultural trends as global, rather than strictly local, phenomena. Much of his work has a conceptual edge in this sense, while also delving into the nature of the artistic medium. Numerous international shows since the mid-1980s, several high-scale acquisitions (including by the Luciano Benetton collection), as well as participation in the 54th Venice Biennale, have anchored Gelzis as one of Latvia's most notorious, and recognisable figures in Latvian art.
Find Kristaps Gelzis' work at Māksla XO Gallery, Elizabetes 14, Riga, Latvia, +371 29 482 098
Active on the Latvian art circuit since the 1970s, Liga Purmale belongs to a decidedly established generation of artists. She made her debut in 1974, at the same show as Miervaldis Polis (the pair were about to be married), and hasn't stopped since. Her style is characterised by various approaches to the question of realism: in the early years, she was associated with quaint, picturesque landscapes, but as her work evolved, so did her focus. In the recent past, her paintings have portrayed urban scenes and dealt with the issues that surround them, both on and off the canvas. Bold in her use of colour, Purmale infuses her work with a sense of dynamism that serves to push her own, continuously changing definition of realism.
Find Liga Purmale's work at Rigas Galerija, Aspazijas bulvāris 20, Riga, Latvia, +371 67 225 887
Arguably the best-known representative of Latvian contemporary art, Miervaldis Polis' rise to fame began in 1974, when he staged an exhibition of hyperrealist paintings in Riga, much to the disdain of the Soviet authorities. His work has remained uncompromising throughout the years, despite his nickname as the national court painter (stemming from his portraits of Latvia's leaders); in painting, he has re-interpreted the great masters with his signature satirical touch; in performance, he has provoked and fascinated the public, most notably with his never-forgotten 'Bronze Man' (1987), a piece of public theatre where Polis walked around Riga, painted bronze, attracting a great deal of attention in a country that was, back then, under Soviet occupation. Ironically, the performance represented man's longing for glory, and glorification.
Find Miervaldis Polis's work at the Latvian National Museum of Art, Krišjāņa Valdemāra iela 10A, Riga, Latvia, +371 67 324 461
Survival Kit, organised by the Latvian Centre for Contemporary Art, is a contemporary art festival taking place every September. In 2014, it involved the work of artists from 25 different countries, and was organised as part of the Riga 2014 European Capital of Culture programme.
Popular in the Community