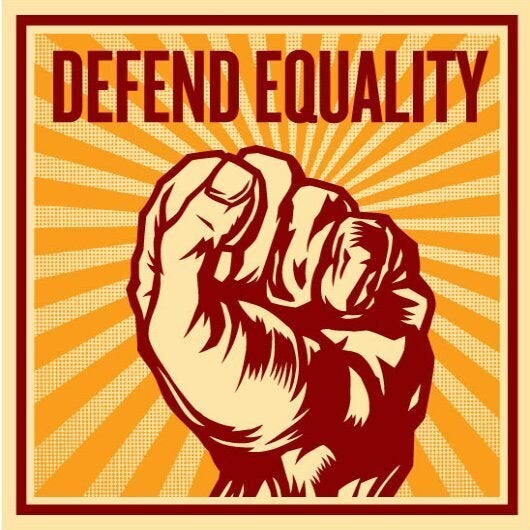 To be raped is to be sexually violated. For society to force someone, through shame and ostracism, to comply with love and sex that it defines, is nothing but organized rape. That is what homophobia is all about. Organized rape.

(Lee Maracle, I Am Woman: A Native Perspective on Sociology and Feminism)
I do not understand the motivation behind homophobia but I do understand that this 'fear' is a by-product of teachers, preachers and parents abusing their positions of power and influence to perpetuate the abuse of innocent civilians. I also understand (and despise) that our children's innocence is regularly being replaced with our constant cruelty and our, synonymously, inspired and insipid ignorance.
Whatever your belief system, do you honestly believe gay men and women deserve to be burnt alive; beaten within an inch of their beautiful lives; chased to their deaths; stoned to death; gang raped; sent to the brink of suicide and beyond; murdered and slandered because of those beliefs!
What manner of God is this that would create me to hate me!
I have asked this question of myself everyday since my own fateful Friday the 26th of August in 2011.
We are enough. We do not have be afraid or ashamed in the face of the stifling heteronormativity, socio-cultural structures and any other forms of social antagonism that attempt to control who we love, how often and how deeply we love and maintain power over that love. We do not have be reduced by their ridicule. We do not have to resort to rage. We do not have to hide. We do not have to do as we have been told. We do not have to buy into the lies that we have been sold and resold.
A significant part of the danger in teaching your children that being gay is gruesome, ghastly, unnatural and ungodly is that your child may one day come downstairs to the basement, stand in a bedroom doorway as narrow as your mind and shed some light on your life when they whisper softly into the dark a hard truth that, sadly, hardens so many beating hearts, "I am gay". Almost hoping that you will not hear because he or she is so scared that you and your 'fear' will tell he or she to disown who they are or be disowned.
Your offspring will then be faced with the 'fear' you taught them; the 'fear' you enabled with great effort, incredible ignorance and a perverted passion for prejudice. It is a 'fear' that afflicts us all, irrespective of our sexual orientation.
What if your child is beaten in the back of their head and left for dead? Will not the blood you share be on your hands! Will not the blood cry out from the depths of your duty to love your child without condition and with limitless compassion!
I miss my earthly father daily but I do not miss the homophobia he used to harangue and hurt me for over thirty years as much as I am certain that man misses me - his son; his choice and now, sadly, also his victim. Though I am no victim.
Homophobia will never be sanitary. Homophobia will never be a solution. Homophobia will never cure our children of the courage it takes to emerge from that cultural cupboard we all call the closet, stand up in this horrible fucking world and live the lives so many of us are still dying for.
Stop. Think before you teach. Your lesson does not have to be one that contributes to what is best described as The Gay Genocide.
Let us live. Let us love. Let us survive. Let us thrive.
And to my fellow LGBTQ freedom fighters: Be safe. Be strong. And above all else, always BE PROUD.