Attention Wilderness-ers and would-be aerial artists - Gorilla Circus, the UK's only outdoor flying trapeze school (not an actual gorilla circus) is heading to Wilderness this year! We'll be branching out from our current site in Regent's Park. We're heading down to Oxfordshire where we'll be teaching our acrobatic stunts to all willing festival-goers and there's no time to lose, in September we'll be packing up the rigging and we'll be forced to relax (a bit more than usual) for the winter.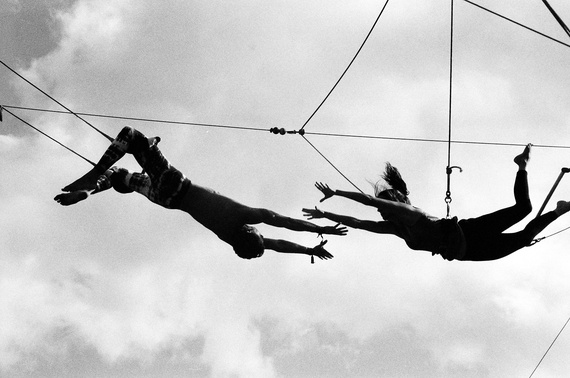 Six years ago, after running away with the circus, we returned from travelling the world with the bright idea of making the art of flying trapeze available to everyone. Several years and countless trapeze converted students later, Gorilla Circus is an adrenaline pumping fitness craze, a fast track to abs of steel and of course, a pretty cool brand! As a troop of trapeze teachers and performers, there is nothing quite like seeing the varying looks on people's faces the first time they take the leap of faith.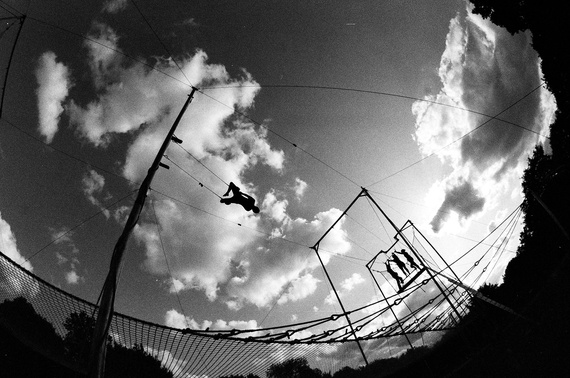 We have come to appreciate the many emotions that we encounter as trapeze artists. Surprise - not just at the height of the rigging but also the landing, some more graceful than others. Liberating - we find that people leave our classes with a general sense of freedom - always nice. Addiction (ignore any negative connotations) - Don't be surprised if you find yourself coming back for more, it turns out there's something moreish about flying through the air with the greatest of ease. Who knew? Incredulity - when we ask you to "just swing your legs up and let go, easy." Smugness - in its purest form and having achieved the fabled 'catch' during the first ever attempt.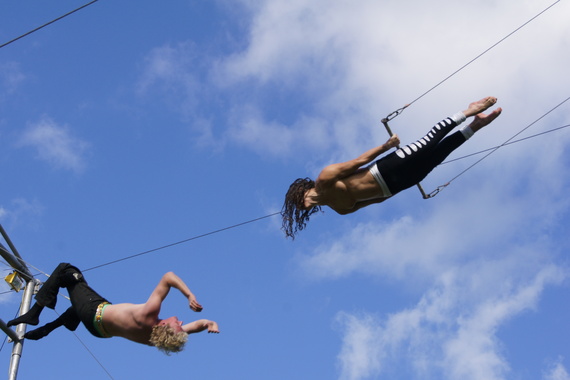 After a sell out summer we're ridiculously excited to be part of another sell out year Wilderness. It seems we're not alone in thinking Wilderness will be this year's best of the best. If you're joining the party in August, swing by - admittedly not my finest trapeze pun, apologies. We'll teach you a few tricks and if you haven't a head for heights, we'll be putting on a show that's not to be missed. Whatever you do, bring your many emotions to Wilderness this year, we'll bring the harnesses... and the safety nets...
. Gorilla Circus will be at this years Wilderness Festival, taking place from Thursday the 7th of August until Sunday the 10th in Cornbury Park, Oxfordshire.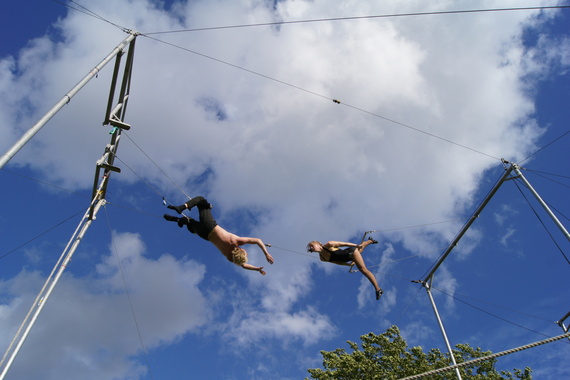 The Huffington Post UK are proud media partners of Wilderness festival. Check back here for more exclusive blogs, competitions and stories soon. For tickets to the event click here: www.wildernessfestival.com
See the highlights from last year below...