So if you have already raided the Disney store of every Frozen item left in stock, and are still looking for gift ideas for your little ones this Christmas - check out my list of beautiful toys and keepsakes below!
Handmade Cotton Teepee, All Things Brighton Beautiful, from £79.95
My girls seriously love their dens. They currently take up residence in Scarlett's wardrobe with a torch and tea set - which is fine until my husband and I are made to sit in there with them... So we are all going to be over the moon with this bespoke hand made teepee from All Things Brighton Beautiful. They are able to make this in pretty much any fabric you want so if you were planning on keeping this in the lounge, you could have it coordinating with the cushions! (Although you may need to hold off until after the Christmas rush for this service.) Plus, it's a great place to store toys at bed time. Just get in touch with them via their site to make an enquiry and check out their collection online. To avoid disappointment, you must get your order in before December 12th.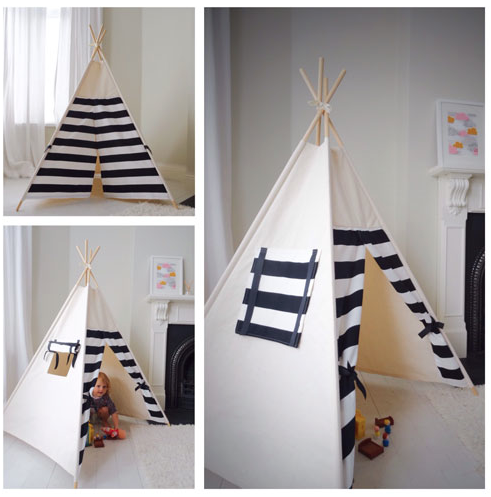 Painting Apron, My 1st Years, £16
Not only does this personalised apron look absolutely gorgeous! It really protects your little one's clothes and is easy for them to get on and off themselves. Definitely the best one I have come across... Plus, right now you can get 10% off with discount code BABYGIFT10.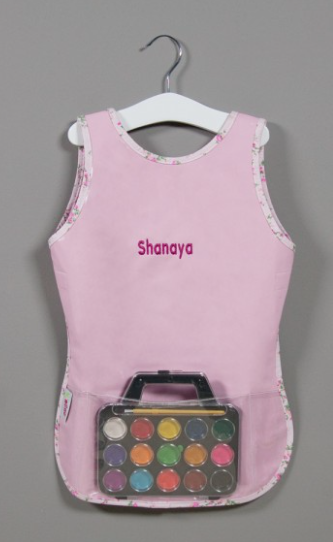 Convertible Pirate Ship Book, GLTC, £14.99
I love this collection of books. You can feed their little imaginations with a story before transforming this book into a pirate ship for them to play in! Click here to check out the rest of the collection from fire engines to princess carriages.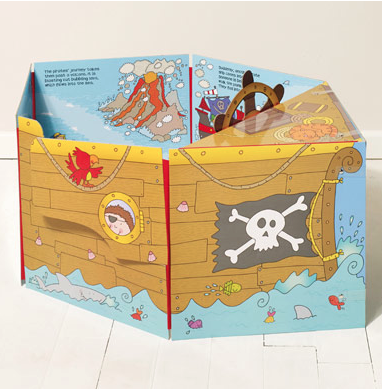 I am forever on the look out for rainy day activities for the girls so have bought them this Fantasy collection of Blo Pens. They are going to love making pretty pictures to hang in their rooms!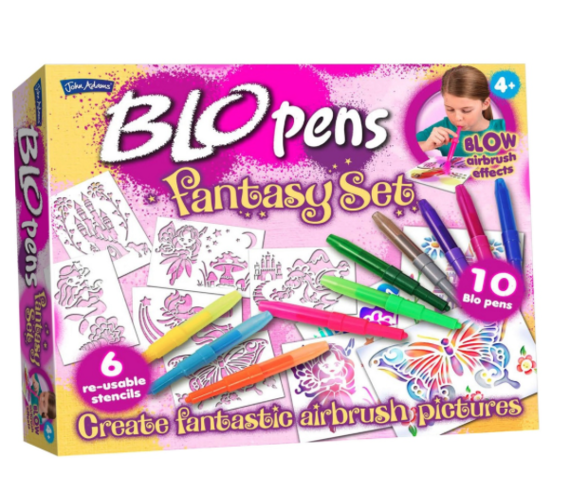 Rocking Horse, Little Bird Told Me, £125
Now this is very, very special. I took delivery of this today as a surprise gift for Savannah's birthday which is the week before Christmas. It's called the Ruby and Belle from a Little Bird Told Me who offer a beautiful collection of rocking horses. She is suddenly obsessed with Disney's Sheriff Callie and loves to sit on her ride-on pretending it is Sparky the horse! Along with a pink sheriff's hat purchased at The Entertainer for £3 - I know this pink rocking pony is going to be an absolute hit!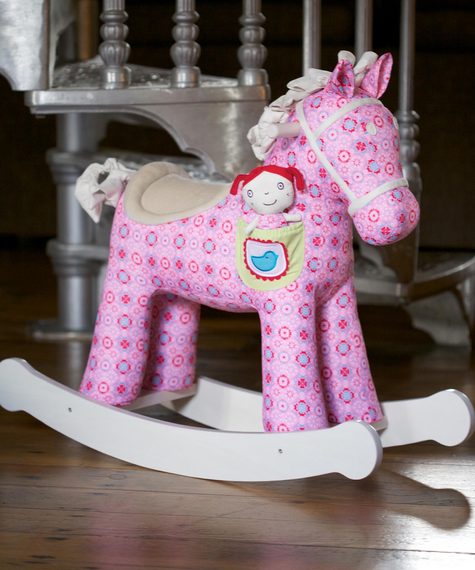 If you are in love with this little rocking horse as much as I am, then head straight to Scarlett and Me where this week we'll be giving you the chance to WIN one of a selection of beautiful rocking horses from Little Bird Told Me!
VTech Kidizoom Digital Camera, John Lewis, £49.99
This is a huge hit in our house and a great introduction to photography. The girls love taking it out with them and it's wonderful going through the pics they've taken at the end of the day.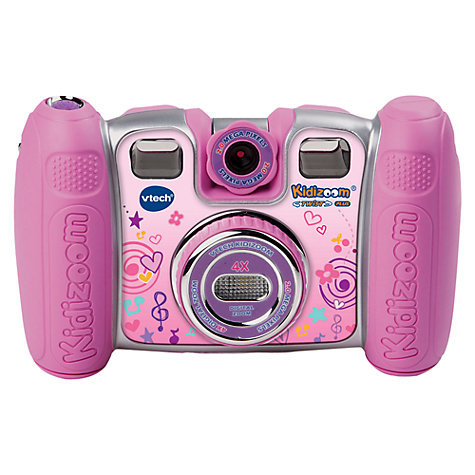 Blanket, Mamas & Papas, £39.95
A gift perhaps more traditionally associated with babies, but my girls love a blanket! Perfect for pretend picnics, snuggling on the sofa, putting their dolls to bed and even a make-do roof for a tent! This special edition Donna Wilson knitted blanket carries the high quality you expect from Mamas and Papas and is a print perfect for sparking the girls imaginations.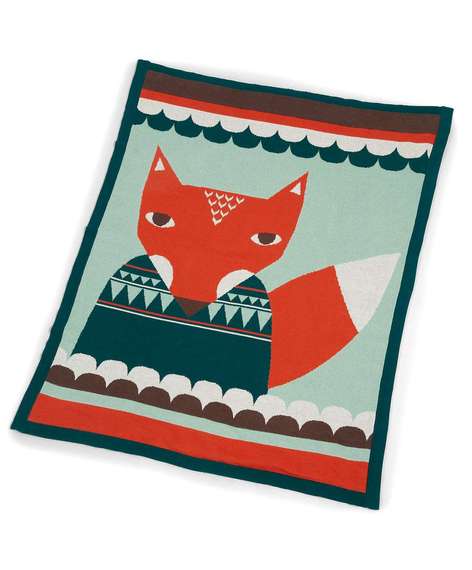 For more ideas on gifts this Christmas, check out my other blog over on Scarlett and Me!