"There are only three things you need to know about good makeup application - blend, blend, blend."
To get the most out of your make-up, it's important that you have the right tools to apply it. Brushes have always been a bit of a beauty over site of mine, I realised this morning that some in my make up bag are over 10 years old! This is partly down to the cost but mainly because the choice is so vast I haven't the first idea where to start in replacing them. Even the average kit has probably 20 brushes, what on earth can they all be used for?! But I can't put it off any longer, both my Chanel Le Petit Pinceau and Bobbi Brown Eye Shadow brushes have had their day and are now leaving hairs all over my face. So this week, I have turned to the beauty experts at Jane Iredale to seek advice on the essential tools needed for everyday make up, below are the products recommended:
The Handi Brush - A flat headed, long bristled powder brush made of goat hair. Will evenly apply powder foundation and light bronzers.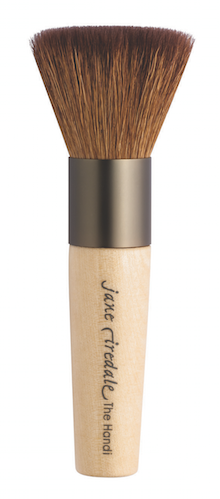 White Fan Brush - This one is made with boar's bristles which are softer than you would think! Perfect for applying subtle blushers and shimmer powders. The white hairs easily show how much colour has been picked up reducing the risk of over applying.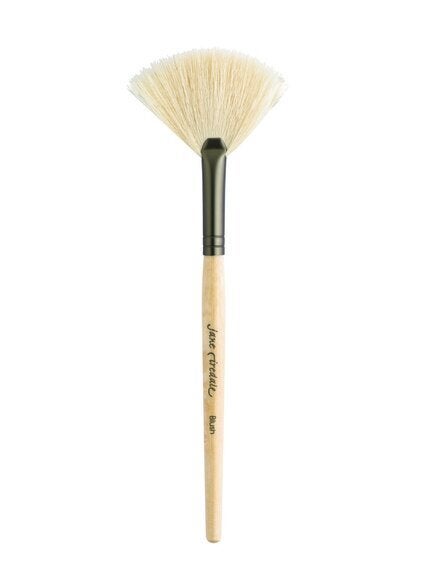 Camouflage Brush - This is one of those 'all rounders' so long as it is kept clean (top tip below on brush maintenance). Thanks to its long hairs, this is a brilliant blender perfect for both concealer and dramatic eye shadow.

Eye Shader Brush - A short, medium density brush made of pony hair. I find this is great to use for the middle tone eye shadow to contour your eye socket and add depth to your shading.

Detail Brush - An essential tool to create the perfect 'smoky' eye effect. Applied to the lash lines it will give you dense colour with a soft finish.

TIP: A tip learned from my days working with beauty writers at L'Oréal is to wash your brushes with warm water and baby shampoo, it really is the best and definitely the cheapest beauty secret out there!
As you'll know from all of my previous beauty posts, keeping the application simple is at the forefront of all my recommended looks. I have been using the above tools for a few days now and can honestly say what a luxury they are to use. My make up bag feels complete (for now) and my morning beauty regime has been made even easier. These brushes are definitely some of the most reasonably priced I have come across and are of professional quality making this 'Essential 5′ a perfect gift for Christmas!
All images have been supplied by Jane Iredale.
If you have enjoyed this post and would like to see others like it, please head over to Scarlett and Me!
Related