I've been stocking up on maternity clothes since I was 7 weeks pregnant and now at almost 18 weeks am finally able to fit into them! I absolutely love maternity wear, pretty much everything is stretchy. I have several friends pregnant at the moment, all very excited about making their first maternity purchases so promised to put together a list of my 'can't live withouts' to get them started on their shopping. This time around, I have shopped smart and stuck with simple basics that I can accessorise daily for new looks.
These wrap tops by JoJo Maman Bébé are such a wise investment because they really do grow with your bump and are incredibly flattering to wear. I'd choose stripes for instant city chic, and a brightly coloured plain wrap to be worn with a contrasting vest underneath for a more casual look. There are loads to choose from!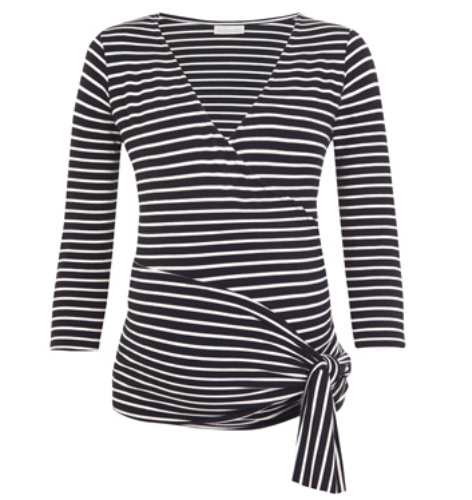 Isabella Oliver are in my opinion one of the most luxurious maternity brands out there and as luck would have it, their sales are on... They do truly fabulous long sleeved tees that are totally worth the extra pennies. Go for a couple of muted shades that can be transformed with different accessories.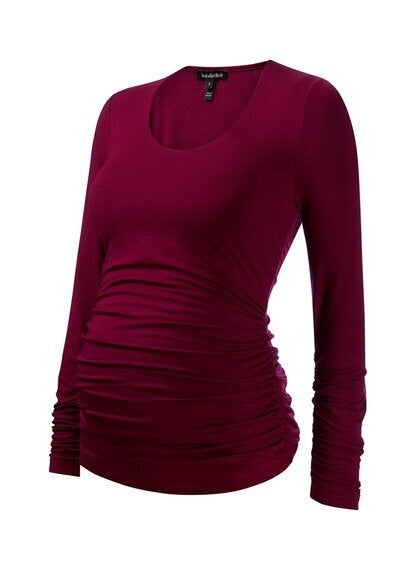 H&M do a fantastic range of maternity clothes that are very reasonably priced. And at less than £15 I don't know why you'd look anywhere else. They stay up, have pockets and don't sag at the bum and are seriously comfortable across the bump. Stock up in blue and black and they should see you through!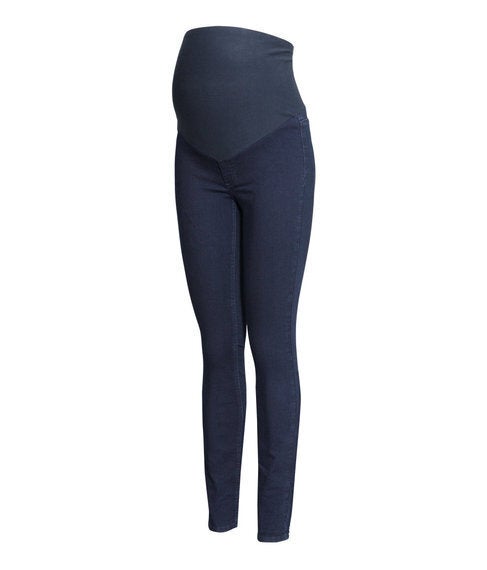 The Day to Night dress...
This beautiful show stopper by Isabella Oliver is in the sale!!! Perfect for a casual day look with a thick knit cardigan, tights and ankle boots and then to be transformed at night with black patent heels and a clutch. There is a reason this brand is a favourite with the celebs!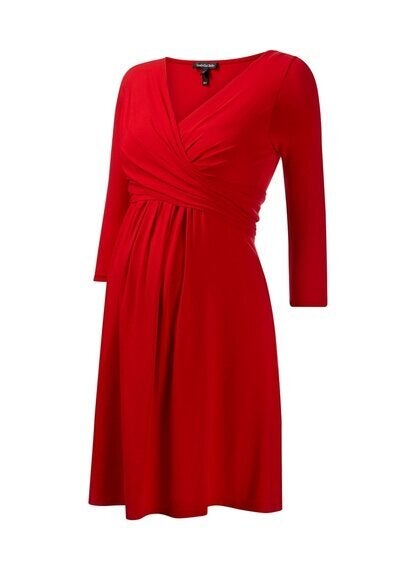 TIP: When shopping online for maternity wear, check the elastane content in the garments - the higher the better (between 5% and 10%) so they dont lose their shape after a few minutes wear. They are usually more expensive but totally worth the investment as they will last the pregnancy.
I lived in these JoJo tunics in my last pregnancy, perfect for work and smartening up. You can either wear these with leggings and loafers or tights and boots. Seriously versatile and a dress you are sure to get plenty of wear out of. I wear mine with a skinny belt under the bust to give even more shape.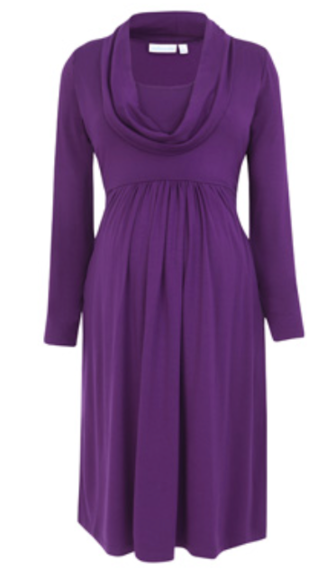 The key to smart maternity shopping is to keep things plain so that you can create lots of looks just by changing your scarves, jewellery, shoes, belts etc. and the best thing about accessory shopping is that you can wear these long after your pregnancy. Scarves really will become your best friend over the coming months and in my opinion the best places to get quality without breaking the bank are Zara, H&M and French Connection.
This is a whole lot of monochrome for the money and will go with all of the plain basics above...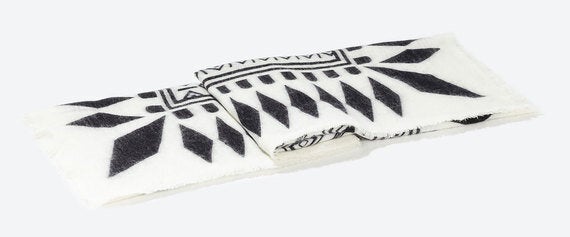 Don't get me wrong, this isn't everything... These are just the staples to get you started. More posts on luxury maternity fashion to follow :)
For more posts like this, please check out my other blog over at Scarlett and Me!
Related