Is it just me or is summer starting later and finishing earlier every year?! I'm trying not to get depressed by the late start and am focusing on the dates of the summer holidays set by the school, this means we still have almost 2 weeks for the climate to get its act together... So, in preparation for a glorious season and time spent in the garden, here are my top outdoor toys - all tried and tested by my 3 very active children!
Swingball First Basketball Set, Amazon UK, £22
Amazon have a huge range of competitively priced outdoor toys for all ages. Swingball was always a favourite of mine growing up - and now they have a basket ball set which is keeping all 3 of my kids entertained. There are 3 height options making it suitable for all ages and is even harmless enough to keep in the kitchen when outdoor play isn't an option!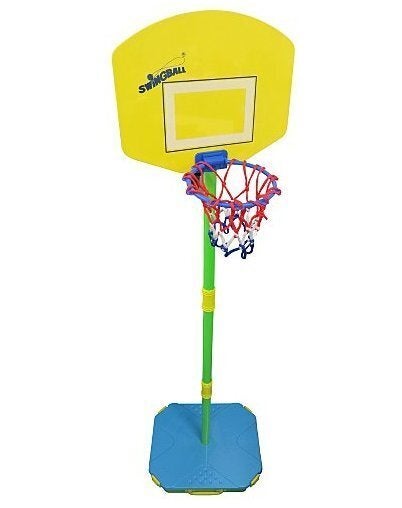 Image Credit: Amazon.co.uk
Plum 7FT Junior Trampoline, £199.99
This is the perfect first trampoline for little ones up to the age of 10. The Junior Jumper uses Springsafe technology and has a lower height frame for safety whilst their confidence for jumping grows. This is available in pink and blue.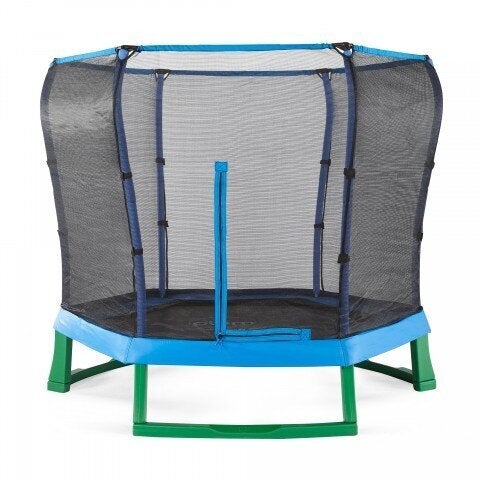 Little Tikes Turtle Sandbox, £39.99
This is the perfect little sand pit for your little ones, it has a roof! So no more soggy sand on the inevitable rainy days. This is just big enough for all 3 of them to get involved, the littlest one can enjoy the full sand experience whilst the older ones sit on the flippers to play. It's light enough to move around the garden to stay in the shade for endless hours of safe play and can be easily stored away during the colder months. Suitable from 12 months.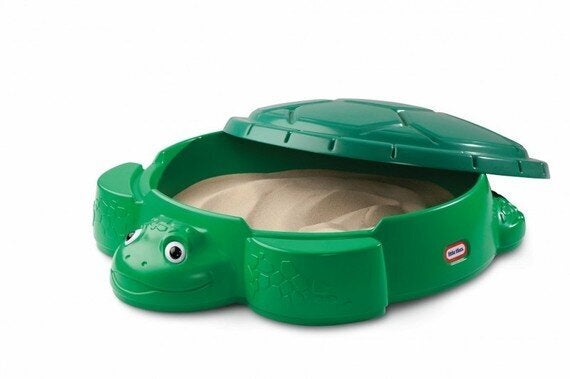 Image Credit: Little Tikes
Maxi Micro Scooter, £109.95
The Maxi scooter is suitable from age 6 up to 12 and is by far the best scooter in terms of manoeuvrability thanks to its lean and steer technology. Made from lightweight aluminium (so not the end of the world when they decide 5 mins into the journey that they no longer want to scoot and would rather you carry it!) and has an adjustable handle bar to suit the child.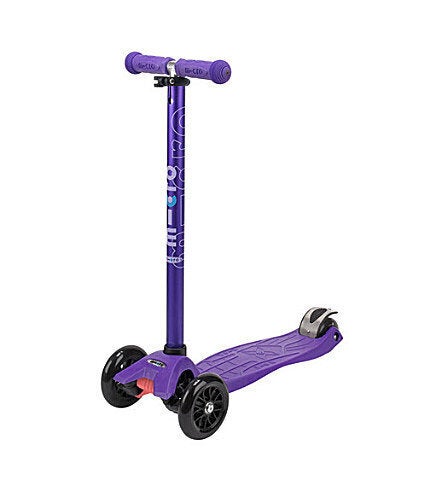 Image Credit: Micro Scooters UK
Kids Range Rover Electric Battery Ride On, Outdoor toys, £199.99
Wow. The ultimate outdoor toy has to be this mini Range Rover... Scarlett (aged 5) takes her friends around the garden in this fabulous electric car. She has quickly mastered the controls using the gear stick and pedal to stop, start and reverse, but for our younger children there is the option of a parental control to operate the cars movement. It even has a push button start that sounds like a realistic engine starting up and an MP3 player to listen to her favourite Taylor Swift songs as she cruises! With chrome effect alloys and working lights - this really is every child's dream toy!
By the way, Outdoor Toys have a huge range of battery powered ride-ons if an Audi or BMW is more your thing ;)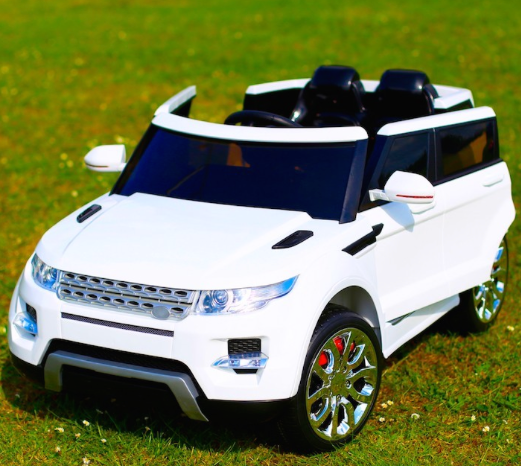 Image Credit: Outdoor Toys
TP Forest Double Multiplay, £299.99
Made from FSC® certified timber, this fun compact activity frame has two adjustable single swing seats and a wavy slide. The overall footprint is smaller than others I have tried so takes up far less space in our garden. Suitable for children aged between 3 and 10 but by switching one of the swings with the new QuadPod 4 in 1 swing designed for much younger toddlers, this is perfect for our whole family.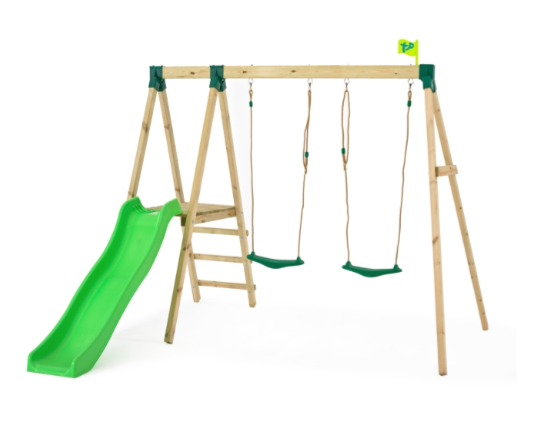 GLTC Red Star Wigwam, £85
This gorgeous play tent has the added benefit of being easily put up, moved around or stored away but what I love most is that it has a fitted mat which stops it from closing in or falling down. It's currently set up in the bedroom (both girls slept in it for the first 3 nights!) but is also the perfect den for their picnics and play time in the garden.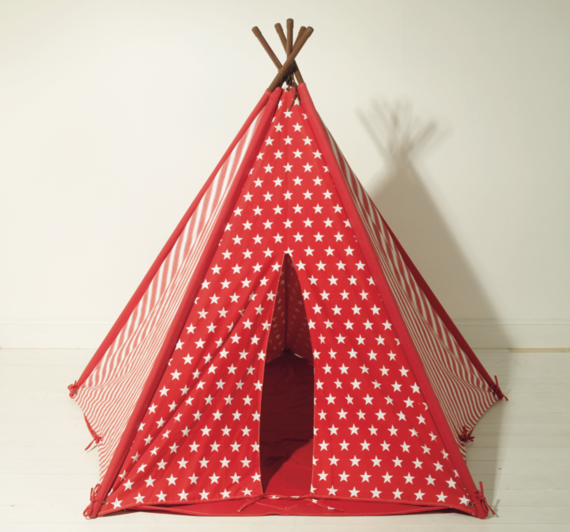 Image Credit: Great Little Trading Company
Well that's the kids sorted, now to research a luxury sun lounger :)
For more posts like this, please check out my other blog over at Scarlett and Me.