With less than 10 weeks left of my pregnancy, I intend to make the most of my maternity wardrobe. Even if it means wearing my favourite LBD to soft play, dammit I'm wearing it! Ok so that was a stretch, there is no way I'm going down a slide in that hemline. But really, pregnancy is the only time you can get away with wearing what you fancy and not what is always best suited to the occasion. I've managed to collect some beautiful dresses this time around that I'd love to share with you now, most of which are in the sale and are guaranteed to make you feel good when you wear them and can be worn easily for day to day wear. So in no particular order...
I have lived in this gorgeous wrap dress. It is so easy to wear at any stage in pregnancy and is currently in the sale at the bargain price of £27! If you haven't already got it, order it now - it will quickly become your wardrobe faithful and is available in two colour ways. You can see me wearing it on a walk with the girls here!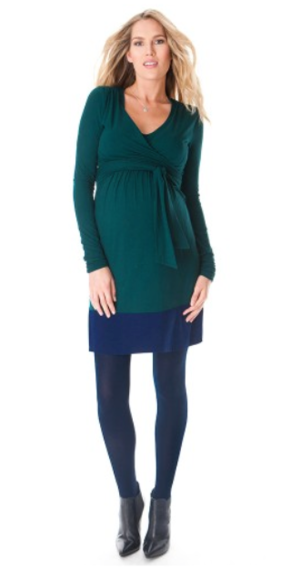 (image supplied by Seraphine)
I discovered this brand far too late into my second pregnancy so didn't hesitate to get in touch with them as soon as I was pregnant this time around! I was thrilled to sample the beautiful Coco dress, a style favourite with Holly Willoughby, and can't believe how much wear I have had out of it. Every maternity wardrobe needs a classic LBD, and whilst it might be at the slightly higher end of the price scale, it is simply beyond elegant and seriously versatile for the seasons depending on how you style it making the cost totally justifiable :). You can see me wearing it here!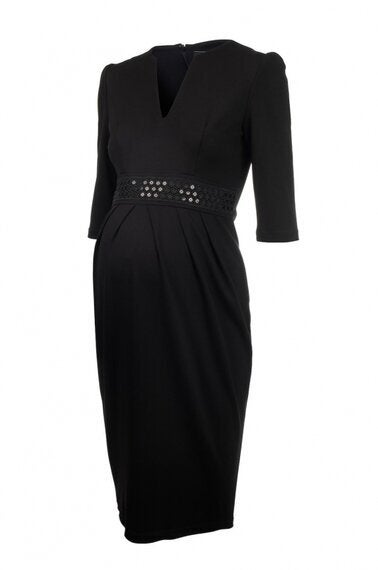 (Image supplied by Madderson London)
You just can't beat IO for quality and fit, and this simple little number will comfortably see you through winter to spring opting for boat shoes over tights and boots. A very wise investment whilst it has a whopping 50% off in the sale!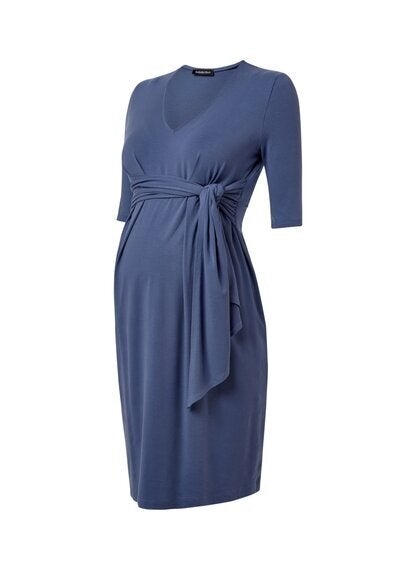 (Image supplied by Isabella Oliver)
This is another firm favourite of mine, suitable for day and night and whilst it's not currently in the sale, the cost is so reasonable at just £39 it's definitely a staple I would recommend including in your wardrobe! Check out how I style it with a skinny belt and winter boots on my 30 Week Maternity Shoot here.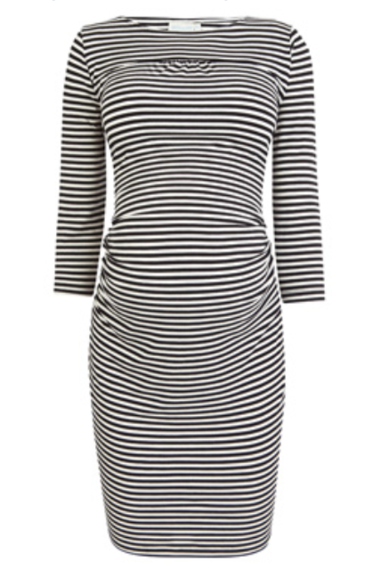 (Image supplied by JoJo Maman Bébé)
I love this smart colour block dress and now there is 50% off there is really no reason not to get it! It is the perfect outfit choice for date night with hubby complimented with a simple clutch and some elegant heels and again, thanks to the flattering 3/4 length sleeves and lightweight fabric, will easily see you through until summer.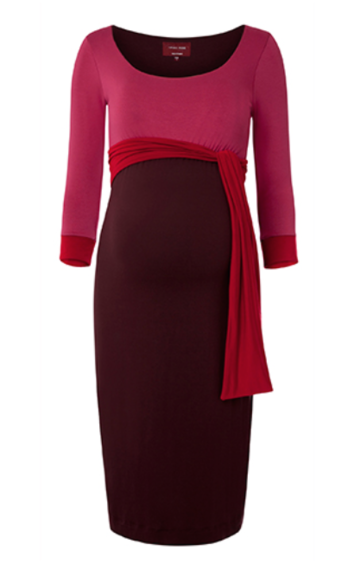 (Image supplied by Tiffany Rose)
If you liked this post and would like more tips and advice on styling your bump, please check out my other blog over at Scarlett and Me!