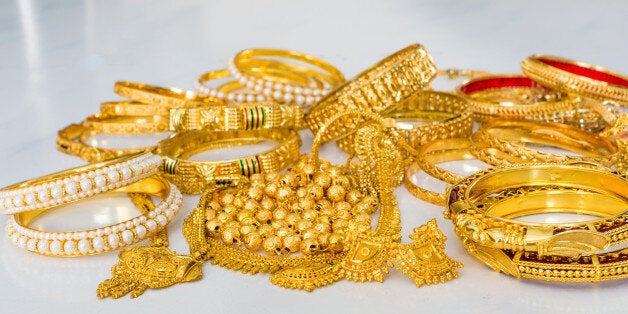 As a nation built on Bake Off and a good brew, the UK is pretty familiar with Fairtrade-certified food products such as coffee, tea and sugar but what about Fairtrade-certified gold? Alongside its 25-year history helping agricultural farmers, for the past decade the Fairtrade Foundation has also been transforming the lives of gold miners. Now it's ready to transform the jewellery industry too.
It's the ultimate symbol of wealth, status and desire yet the phrase 'all that glitters isn't gold' has never been more appropriate than for the precious metal itself. Tarnished with a 24-carat irony, gold mining is a dangerous industry rife with exploitation, poverty, child labour and environmental damage. As an ethical fashion writer, I try to avoid guilt-tripping readers into disinterest but sometimes a bit of enlightening is necessary to move forward. While greater attention is now (rightly) paid to improving the garment supply chain, the realities of the jewellery sector seem to remain shrouded by its own dazzling opulence.
"In 28 years of working in gold mining I have seen many people die, including close friends," says Kenyan miner Dan Odida. "People risk their lives in the pits." For the 16 million artisanal and small-scale (ASM) gold miners like Dan, who operate as individuals, families and cooperatives, the situation is desperate.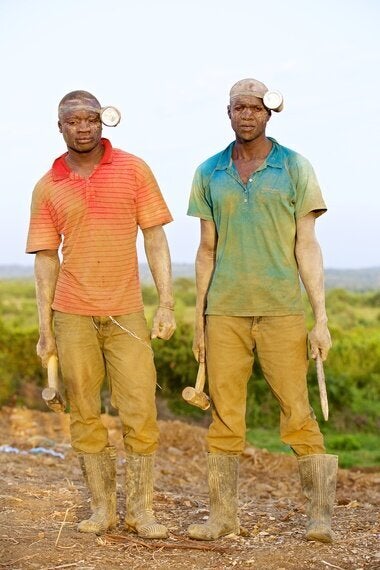 ASMs may account for 90% of the labour force but large-scale industrial mining produces 85% of the global gold supply so is usually given preferential mining rights. As a result, small-scale miners find themselves pushed into unregulated or illegal operations to support their families, working with toxic chemicals such as mercury and cyanide without safety equipment or training.
The hours are long, the work backbreaking and hazardous and at the end they are exploited by middlemen, rarely receiving a fair price for their gold. While gold jewellery has a global retail value of around $135 billion a year, many ASMs still earn less than $2 a day with most living hand-to-mouth.
As with many garment factory workers, faced with economic hardship and vulnerability most ASMs enter mining with few alternatives. Their local communities often lack basic sanitation, access to clean drinking water and housing let alone healthcare and education. With families to feed, it's estimated 100 million people worldwide rely on artisanal and small-scale mining for survival.
Now here's the part where we move forward.
Dan's organisation MICODEPRO hasn't had a death since it began working with the Fairtrade Foundation in 2012. ASM organisations producing Fairtrade-certified gold meet a set of strict ethical standards such as maintaining fair and safe working conditions, banning child labour and upholding women's rights. In return the miners gain international market access, a guaranteed fair minimum price for their gold and a Premium of $2,000 per kilogram to invest in community or business development projects. Fairtrade is one of the few organisations engaged with ASMs and its ethical certification system for gold is the world's first.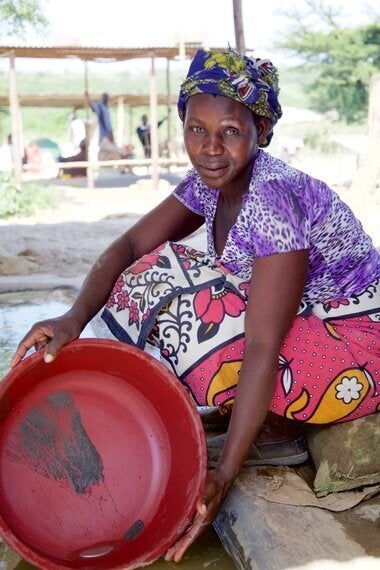 Banning chemicals such as mercury and cyanide altogether would leave millions out of work but Fairtrade is also working with miners on the safe management, reduction and elimination where possible of toxic materials. In fact miners can even earn an additional ecological premium when they recover gold without cyanide and mercury.
So far there are three certified mines in South America and nine working towards certification in East Africa and the benefits are already clear to see. The Sotrami mining organisation, which supports 500 families in the remote Andean Mountains, has been able to rebuild the local primary school, invest in dentistry for the first time and fund a not-for-profit grocery store with the help of the Premium. "When I got married I hoped to give my children a better life, education and the opportunity to go to university," says Gina Davila, a mineral sorter from the organisation. "The pre-school and crèche opens up these chances to my children."
Sales of Fairtrade gold are growing steadily and it is now available in 22 markets globally yet consumers and designers rarely know it even exists. Only 16% of us in fact compared to 64% for Fairtrade tea and coffee. Last year the organisation launched its awareness raising I DO campaign, encouraging happy couples to buy Fairtrade gold wedding rings. Now following on from that, Fairtrade is launching a nationwide initiative, calling upon its 10,000 passionate local campaigning groups to spread the word to consumers and designers.
"If Fairtrade Gold becomes the norm in the jewellery industry, the impact could be enormous," says Kevin McCullough, Head of Campaigns at the Fairtrade Foundation. "As consumers and campaigners, we all carry the power in our pocket to make that change."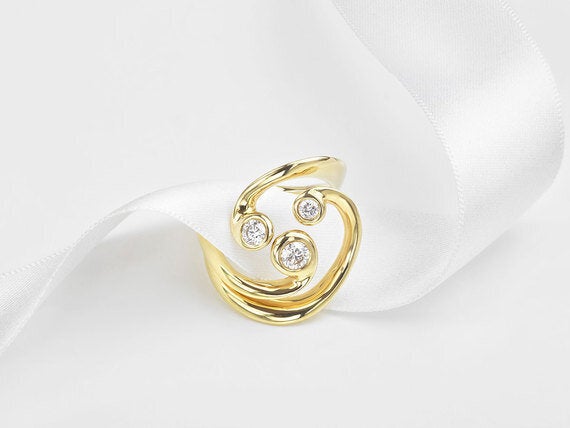 In fact over 250 designer-makers already work with Fairtrade gold, distinguishable by its hallmark-like stamp of traceability and trust. In the UK alone you'll find jewellery ranging from Pippa Small's beautifully crafted bohemian pieces to the sculptural work of award winning Ute Decker. Longtime Fairtrade campaigner Greg Valerio - the original founder of Cred Jewellery and now the face of Valerio Jewellery - was even honoured with an MBE in the Queen's 2016 New Year honours list for his work on Fairtrade gold.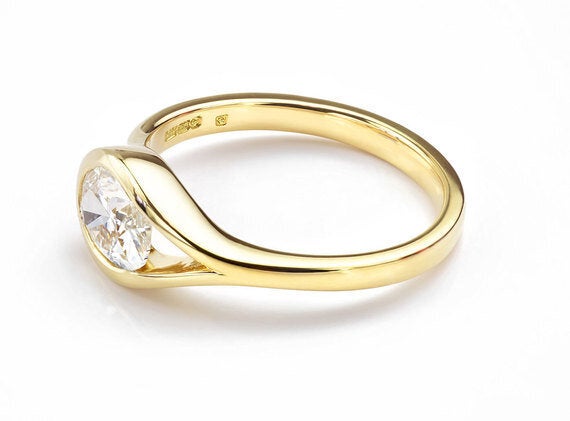 We have few excuses not to go with the ethical option today. Besides why wouldn't you? We rarely see just gold when we look at a piece of jewellery - it tells a story, usually of love, commitment and appreciation. Why not add another chapter?
This September The Huffington Post UK Style is focusing on all things sustainable, for the second year running. Our thirst for fast fashion is dramatically impacting the environment and the lives of thousands of workers in a negative way. Our aim is to raise awareness of this zeitgeist issue and champion brands and people working to make the fashion industry a more ethical place.
We'll be sharing stories and blogs with the hashtag #SustainableFashion and we'd like you to do the same. If you'd like to use our blogging platform to share your story, email ukblogteam@huffingtonpost.com