Add a hyphen to differentiate sea-buckthorn from buckthorn, which has many variants,and that done, a forager taps his or her seasonal finger waiting for autumn, when the spiny coastal shrub displays the most vivid, small orange berries.
The common sea buckthorn Hippophae rhamnoides is the most widespread variety; it grows in coastal areas where it can withstand salt sprayed from sea. Interestingly, Angus Council has planted a sea-buckthorn border to a football pitch, perhaps as a thorny deterrent to vandals but birds and foragers will be grateful.I suspect other, thoughtful coastal councils do likewise - a stroke of luck for foragers.
Foraging the orange berries is a labour of love. The berries are embedded in the thorny branches and squish, if the harvester's touch is anything but delicate.The Forager's basket will take time to fill and even a careful gatherer will find escapee slivery green leaves in their basket. The sea-buckthorn leaf is not dissimilar to that of the herb Rosemary, albeit slightly thinner.Leaves are used in tisanes but I cook with them too.
If you manage to gather the high in pectin berries before the birds devour them, you can cook with an ingredient that has been used for centuries. The berries survive at up to 14,000 feet in Tibet and the Himalayas, where their medical benefits have been well documented. The Greeks fed this ancient food to their horses, whose coats were said to have benefitted, hence its botanical name (Hippophae means 'shiny horse').
Recently, there has been a revival in the use of sea-buckthorn because scientists have acknowledged that it is 'nutrient dense'; rich in vitamins, omega 3, 6, 7 and 9, fatty acids, amino acids, folic acid and flavonoids. It has been suggested that it has more omega oils than any other food source and considerably more Vitamin C than oranges. Its new addition to the 'super food' range is impressive but it remains an ingredient that is free to coastal foragers. The courteous gatherer will of course, ensure that he takes enough for his own cooking pot and no more; leaving plenty for others including the birds. Bird carriage will encourage the distribution of sea-buckthorn further afield.
Wear gloves and be prepared to spend time gathering the berries. Ideally choose firm berries that you can then flash freeze and bag.
Recipe ideas:
Pack the washed and dried sea-buckthorn berries into a small bottle with sugar, vodka or gin for liqueurs or use them in vinegars or jellies, they are rich in pectin so mix well with fruits with poor setting power.The extracted juice can be sweetened with honey and diluted with sparkling water as a refreshing drink or used in sorbets (two parts sea-buckthorn juice to one sugar syrup) and ice creams. My book The Forager's Kitchen (2013) has a yummy sea buckthorn recipe but that one is under wraps until the Spring, so here is an equally delicious recipe
: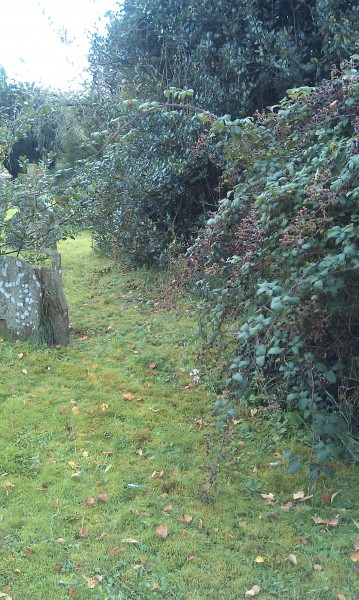 Sea-Buckthorn Drizzle Cake.
What to find:
225g soft butter
225g caster sugar
4 large eggs lightly beaten
250gself raising flour
75g sea-buckthorn berries, washed and tailed
Tbsp chopped sea-buckthorn leaves
For the Drizzle
50ml sea-buckthorn juice *
30g caster sugar
What to do:
Oven 180°C 160°C Gas4
1. Line a (21x 9) loaf tin with baking paper.
2. Cream the butter and sugar together in a mixing bowl and gradually beat in the egg, adding a tablespoon of sifted flour with each addition of egg, when halfway through (to prevent curdling).
3. Sift in the remaining flour and gently fold the mixture to combine.
4. Spoon the mixture into the prepared tin, level the surface with a knife and
sprinkle the sea- buckthorn berries and finely chopped leaves over the top.
6. Bake the cake in the pre-heated oven for 50 minutes or until the cake is golden and a skewer comes out of the centre of the cake clean.
7. Leave the cake to cool in the tin and prepare the sea-buckthorn drizzle by heating the sea-buckthorn juice and caster sugar together.
8. Make some holes over the cake's surface with a skewer or fork and drizzle the sweetened sea-buckthorn juice over the top. Leave to cool in the tin.
Sea buckthorn juice can be bought from health food stores or you can make your own by juice by simmering 50g sea-buckthorn berries with a tablespoon water for 2-4 minutes and then straining through a fine sieve. Don't worry about the odd escapee leaf or stem, it's strained before going into the drizzle.