When I was diagnosed with cancer I had long blonde hair, so the prospect of losing it was a bit of a shock.
And you know what?!... I loved my new hair! Much more than I ever did my long blonde hair.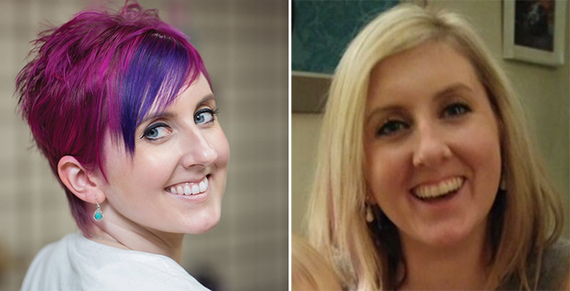 But then I started chemotherapy. After my first dose my hair was still in tact but after my second dose it started to fall out in clumps in the shower.
I thought that I would find this much more distressing than I actually did. Perhaps by the time your hair starts falling out you have dealt with so much that it pales in comparison, but honestly it's not as bad as you think. There's actually something quite fascinating about pulling out your own hair in clumps.
After a couple of weeks I took the plunge and got a buzz cut. Watching my hair fall to the ground in clumps felt liberating - I was taking back control! It was me making the decision to lose my hair, not cancer or chemotherapy.
When I finally looked in the mirror I felt like a warrior. Who was this strong woman looking back at me?! It was empowering. I think that day I felt the strongest I've ever felt - like even cancer didn't stand a chance.
I didn't like wearing a wig so I started to play around with headscarves and headbands. After trying several combinations, I favour wearing a cheap, plain cotton neck scarf to cover my head and then a patterned 'Seasalt handyband' over the top to give some bulk and interest.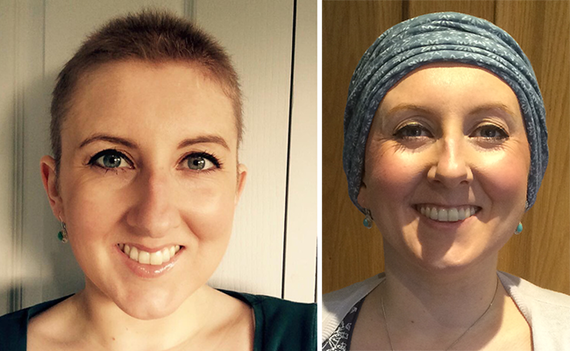 The best part about wearing headscarves is you have a whole new accessory to coordinate with your outfits. Having hair is so boring by comparison!
Following my fourth dose of chemo my hair started to fall out much more drastically. Overnight I felt like I'd gone from a warrior to Gollum! Not so liberating when you have to greet that look in the mirror each morning...
Once again I embraced a new hairdo and clean shaved my head. I then took it one step further and went out with my baldhead on show for everyone to see. And do you know what happened? Nothing! It turns out strangers don't really care what other strangers look like - even if they have no hair.
So in just three months I've had five radically different hairstyles ranging from long blonde hair to a clean head shave and I've learnt that none of it matters. It's just hair. It doesn't define you. It doesn't change you.
Cancer treatment may take your hair but as long as it doesn't take your smile then you'll still be as beautiful as you always were.
So, if you are losing your hair due to chemo my advice is to embrace it. When else do you get to do something so radical with your look?
Fiona also writes regular blogs about thriving with stage four Ovarian Cancer for Ovarian Cancer Action and Women's Health. She has raised awareness through numerous press releases and national social media campaigns.
Related