I remember my first valentine. I was nine years old and my classmate Billy gave me a card, I was excited to be part of the ritual. But when I opened the card and saw he'd spelled my name wrong and then my best friend told me she'd bought the card for him to give me, the feeling changed. Perhaps this explains why (despite having had some lovely and romantic February 14th's since) I've always felt Valentine's to be a bit, well, deflating...
But this year's different. Despite news from around the world being challenging... I feel excited about cupid's poised arrow. When I read that UK couples spent £958million for Valentine last year (1) rather than feel the shame or guilt of consumerism, I feel potential.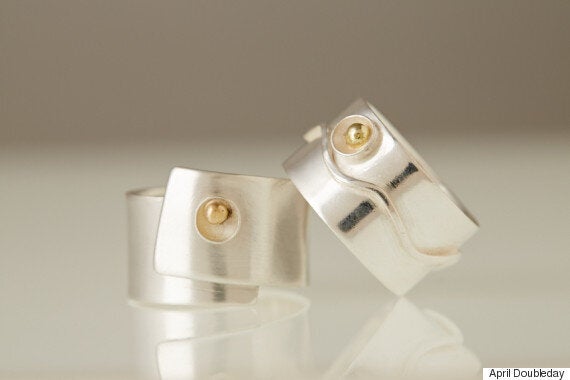 Why the change of heart? During the past six weeks I've had the opportunity to work with the Fairtrade Foundation and find out about jewellery made with Fairtrade Gold. Gold is a symbol of love the world-over and never more so than on Valentine's Day. But look behind the glitz and the reality is not so glamorous. Ninety per cent of the labour force involved in gold mining is made up of small-scale miners. An estimated 100 million people worldwide rely on small-scale mining for their livelihoods and yet it remains one of the most dangerous and precarious jobs in the world, with miners among the most unfairly treated.
And, as most mining laws are geared towards large-scale industrial mining, small-scale mining is on the whole conducted informally. That means poor or no regulation and little support for miners who want to mine responsibly. Many of these miners earn less than $1 a day and work in extremely poor conditions (including mishandling of hazardous materials such as mercury and cyanide) that can compromise both their health and the environment. But there's a light at the end of the mining tunnel...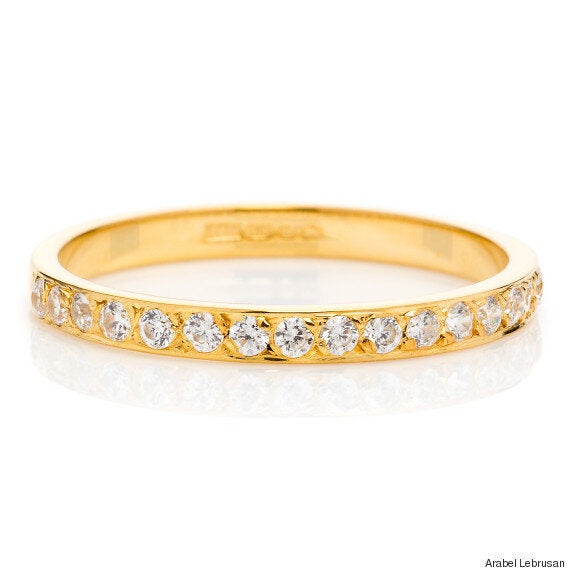 Fairtrade gold is the world's first independent ethical certification system for gold and precious metals. It helps these small-scale miners improve their lives and livelihoods. The purity of Fairtrade gold's provenance means that jewellers, and their customers, can be assured that they are making a difference. Miners receive a fair price for their gold and create better working conditions. They can build their futures through investment - in projects such as new schools and healthcare - making their own way to prosperity.
This comes at a time when the provenance of what we buy matters to us more than ever. It's why for goods we are familiar with (bananas, coffee, tea and chocolate) 94% of us are aware there's a Fairtrade option... And this Valentine's Day the good news is choosing Fairtrade jewellery has never been easier. More and more jewellers are looking for guaranteed ethical, sustainable and Fairtrade materials (both precious metals and stones) when making their pieces. Jewellers like Arabel Lebrusan who are, "committed to sustainability and traceability of the materials... committed to beautiful jewellery inside out."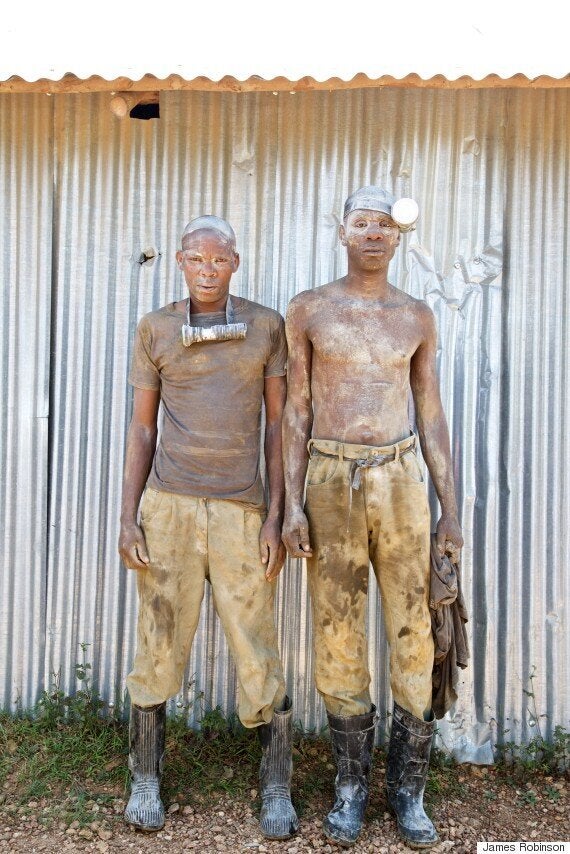 Some produce only fairtrade jewellery, some have a fairtrade line within their range and some offer some individual fairtrade pieces. But with around 300 goldsmiths and jewellers in the UK working with Fairtrade gold, the best thing we can do is ask.
Every style and budget is catered for, from high-end bespoke jewellers, like Ute Decker, Greg Valerio and Stephen Webster, to name a few. To those appealing to more mid-range budgets such as Cred or Ingle & Rhode. And if it's high street you're after, Argos offers a Fairtrade gold wedding band range.
All this adds up to why, for the first time in a long time, I'm whole heartedly on board with Valentine's Day. I hope everyone indulges in something beautiful for someone beautiful. I hope each time we go for gold... we see if it really does glisten not just for us but for all those who mine it, make and those who wear it.
Because if Fairtrade Gold becomes the norm, it could break the poverty cycle for millions of miners. As one miner put it, 'I would ask the people in the UK to understand that when they buy our gold, they'll be doing a good thing"
Let's spread the love around the world this Valentine's and choose Fairtrade gold.
For a full list of jewellers in the UK using Fairtrade gold you can look here.
Related