Between learning French lyrics (Piaf) and attending premiere of a French novel (Les Mis) I managed to get coveted tickets to see Stephen Sondheim's 'Merrily We Roll Along' at one of my favourite theatres in London, The Menier Chocolate Factory.
I invited Rebecca Caine, a friend of 27 years. (If you read my last blog, she is the sophisticated ingénue reading The Guardian who I was so nervous about at the first day of rehearsal - of course we soon became the best of friends!). Starring in the show is my ridiculously talented and gorgeous old school friend Jenna Russell. So, a night with two old friends and one of the most famous songs in the show is called 'Old Friends'...perfect!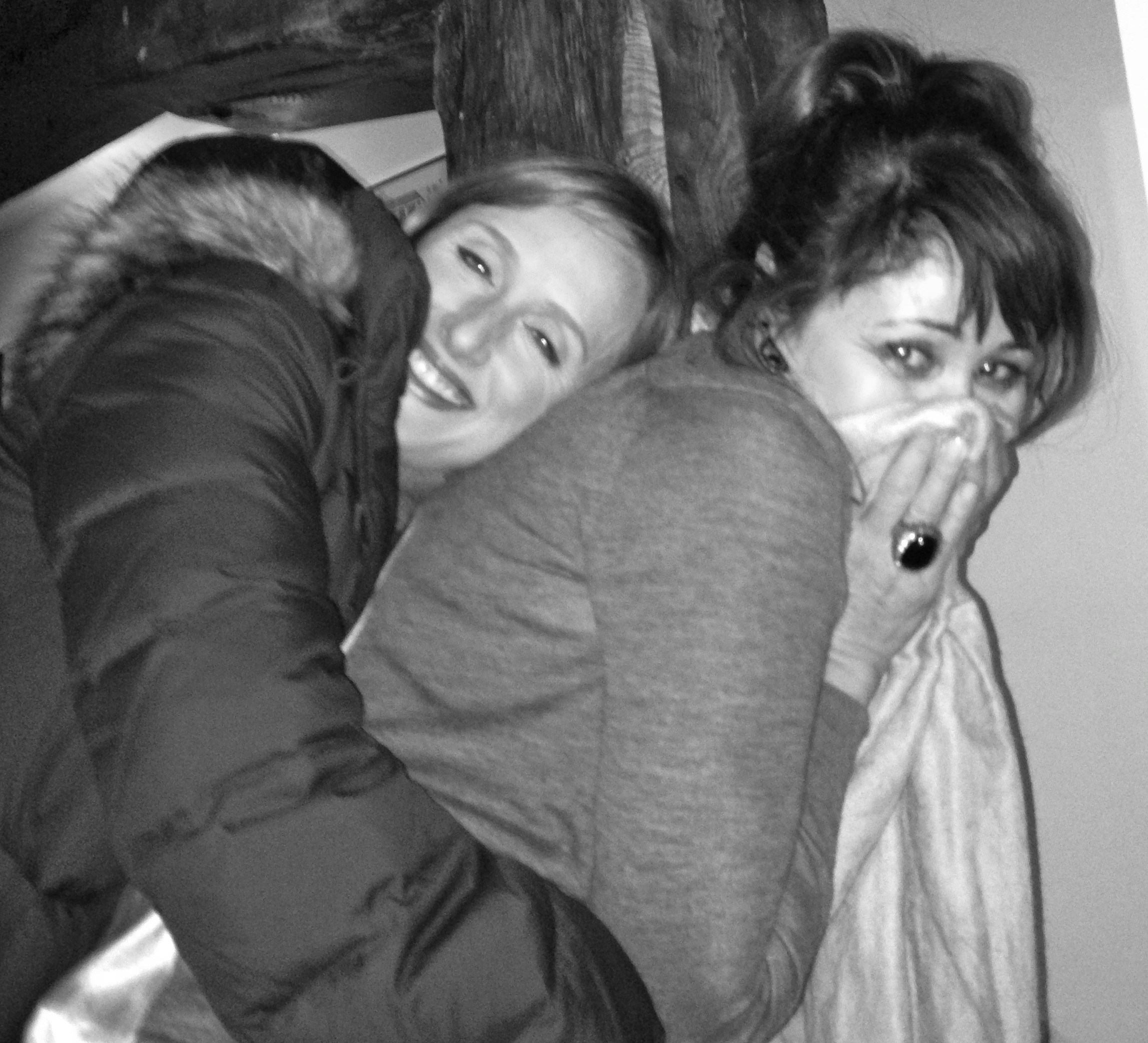 Trying to stop my old friend Jenna Russell from getting my terrible cough. A singers nightmare
Maria Friedman is the director of Merrily We Roll Along. A West End legend herself she set me off recalling my most memorable evening of the year...
Maria was the star cabaret at a private party I was invited to at Cameron Mackintosh's home. The guest list included some of the world's top theatre creatives including the great Stephen Sondheim. I was honoured to to be among them. I am not sure I am supposed to write about private parties but hey there was no scandal (that I am aware of).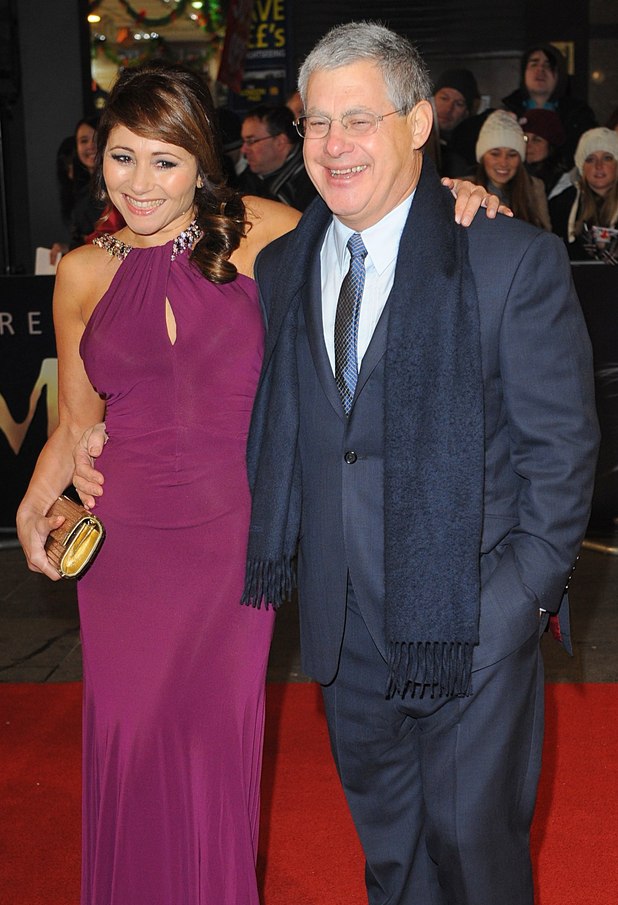 Freezing on the red carpet with Cameron Mackintosh
I have a little cameo on the new Les Mis movie (a tart don't you know now) and was Eponine (Samantha Barks part in the movie) in the original stage production and enjoyed a deliciously memorable moment at Cameron's party introducing Les Miserables movie director Tom Hooper to the original Les Miserables theatre directors Trevor Nunn and John Caird , they looked like they were getting on famously.
Cameron had asked Maria (with a week's notice) to perform one of the most wordy and certainly most difficult Sondheim songs ever written, '(Not) Getting Married Today'. And In front of the man himself!
Well...Maria is so fantastic that although at a loss of lyrics she found herself brilliantly making up some new lyrics on the spot the audience and Stephen loved her so much that she felt emboldened to push the microphone at Stephen and magically get him to sing few lines from his own famous song 'Side By Side'! Goosebumps. To be side by side with the man himself and hear him sing was magical.
Back to the Menier, Becky and I are seeing the great genius's work in an old chocolate factory and a cast of some of the best actors in London. We meet before the show in the Chocolate Factory's restaurant, I really want an old pal chat but as I had frozen on the red carpet for the Les Mis premiere the night before, trying to look elegant in a Julian McDonald purple gown with no sleeves. By the end of the movie I was feeling cold and emotional and already having a cough I then completely lost my voice. I was mute by the time we hit the after party. James my partner was happy about this! Fortunately this evening Becky did all the talking at dinner while I scribbled a few things on a paper napkin to communicate when necessary.
I was so excited to see Merrily We Roll Along, I know every song because my sister saw the original cast in New York twice...(Quite an achievement considering it only ran for one week!)...and she bought the album and it ended up getting played constantly in our home.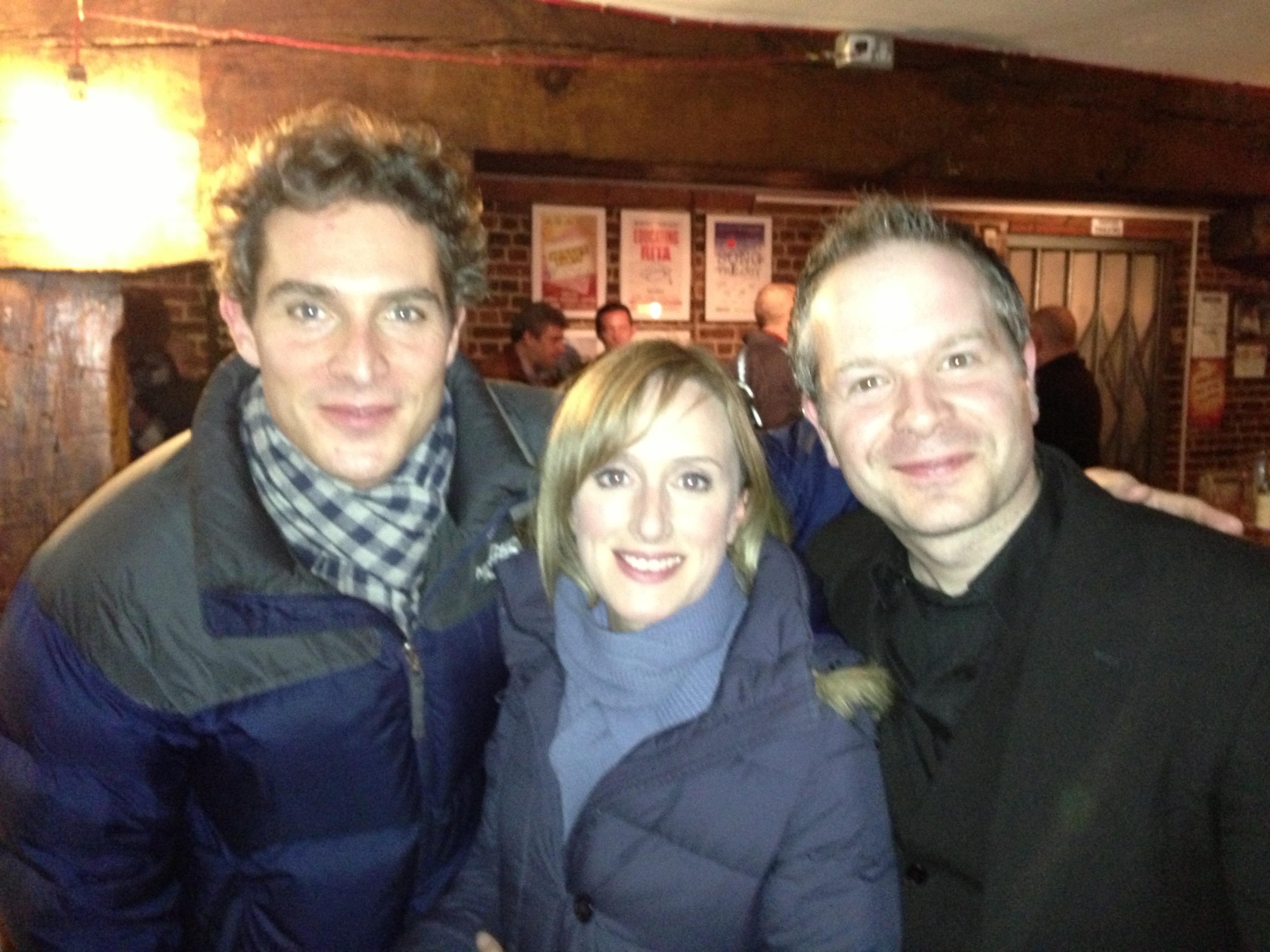 The three incredible leading actors of Merrily We Roll Along. Mark Umbers, Jenna Russell and Damian Humbley
The Chocolate Factory production turned out to be brilliant. Maria has done a wonderful job and the whole show is captivating. I laughed, I cried, I wanted to sing along but luckily for the brilliant cast and the audience I was still mute!
This perfect evening set me in the right spirit for the Whatsonstage.com awards party the next day where I would see more than a 100 old friends!
"Hey old friend. What's to discuss old friend? Here's to us, who's like us? Damn few."